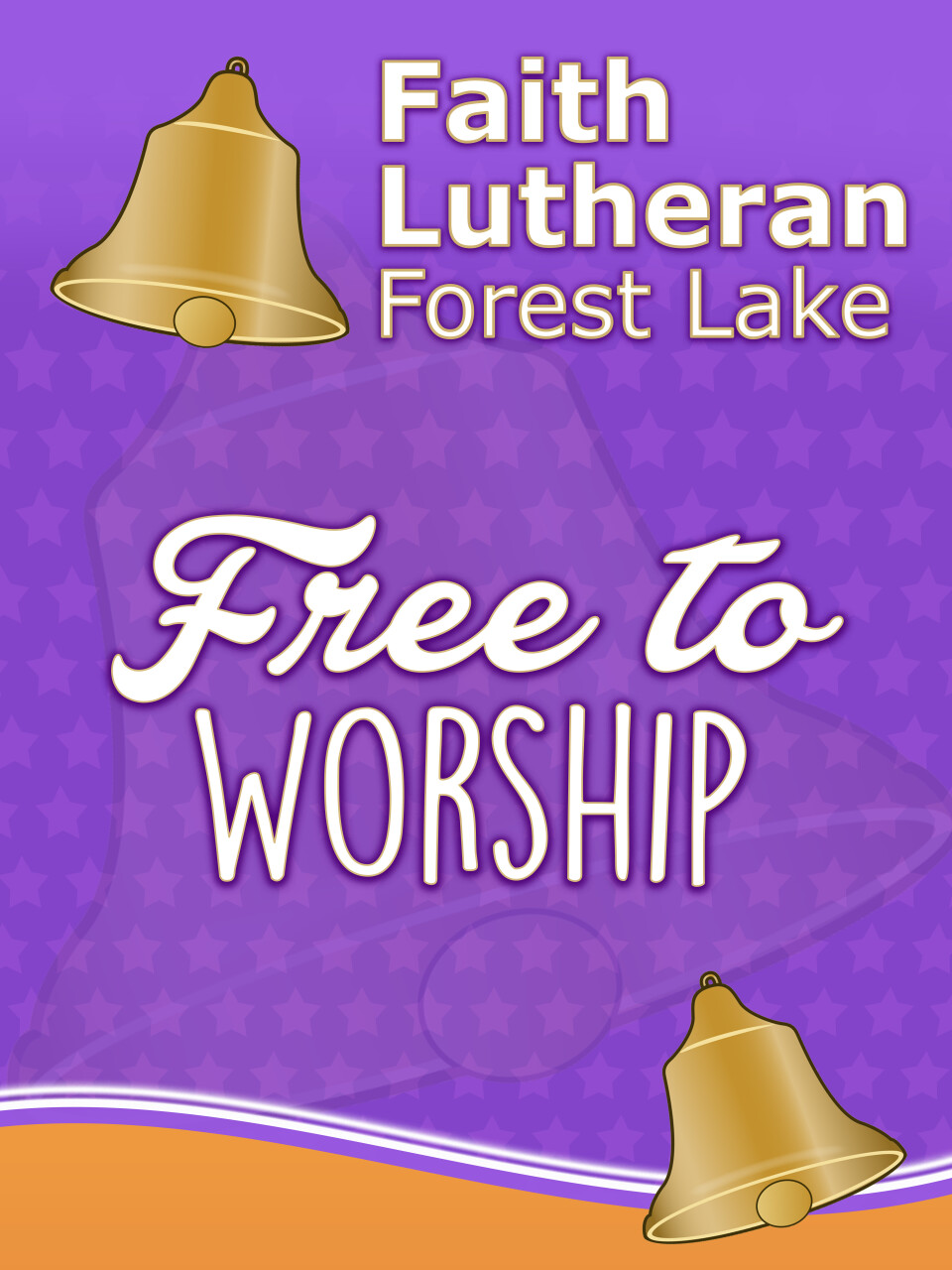 Wednesday, July 04, 2018, 10:00 AM - 11:00 AM
Faith Lutheran Forest Lake,
Free to Worship, Free to Share
Be part of this epic event! Can you hear the bell of freedom? Faith enthusiasts of all ages are invited to celebrate that we are Free to Worship and Free to Share! Volunteers will:
Pass out invitations to Forest Lake's first ever community sharing competition
Wave colorful signs in the air
Pass out stickers
Rings small handbells
Parade begins at 10am and the route is 2.5 miles long. Join us for part of the route or all of it.
Meeting places and times will be finalized after we are notified of our line-up location
At Faith at 9am
In the ___ line-up between 9:15 am and ___.
At the intersection of ___ at ___ or later
Bring a refillable water bottle to the parade. We will have large thermoses with ice water on the float.
All parade volunteers will get a positively purple "Faith Lutheran Forest Lake" t-shirt. This comfortable, high quality shirt is a keeper! Suggested donation of $12 per shirt. To contribute, please make a donation and write "parade" on the memo line, envelope, or in the fund description on our on-line payment site.
Shirt pick up locations and times, choose one of the following:
Sunday, June 17, 24 or July 1 during Faith Break (10:00-10:30 am)