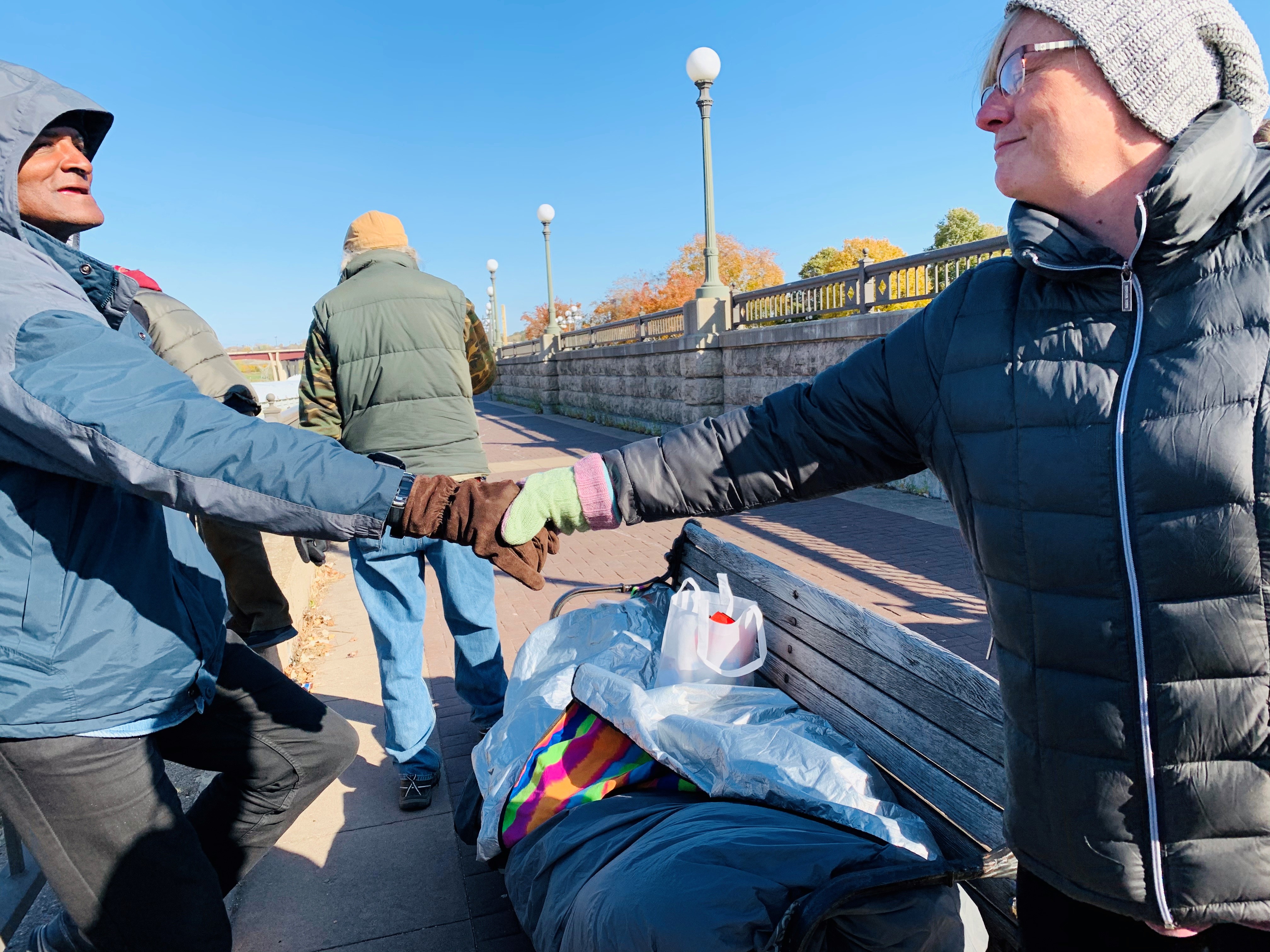 All People Deserve 4 Walls
I'm not quite sure how to describe my afternoon on Tuesday. I experienced something new to me ... chronic homelessness.
I've traveled to Haiti to see people live in dwellings we in the US wouldn't consider a home.. and in Tanzania mud and stick huts were the normal. But today, I was able to walk with Walking with a Purpose to see first hand how some Minnesotans live.
Their homes do not have 4 walls... they are made with tents and tarps. Mind you this is in a place where it gets cold, really cold. One gentlemen sleeps every night on a park bench... even in sub zero degrees, because he is then left alone and doesn't have to move on.
I met Alex, Slim, Judd, Dan, Squirrel and Gypsy. Hi neighbor, I see YOU! I prayed for Slim. I listened and chatted with the others. My heart broke... so what to do?
Blessed to be part of a church willing to start to do something! Tiny Homes.. Settled... All people deserve at least 4 walls!
Christine Davis
Inspired to get involved? Sign up for outreach!