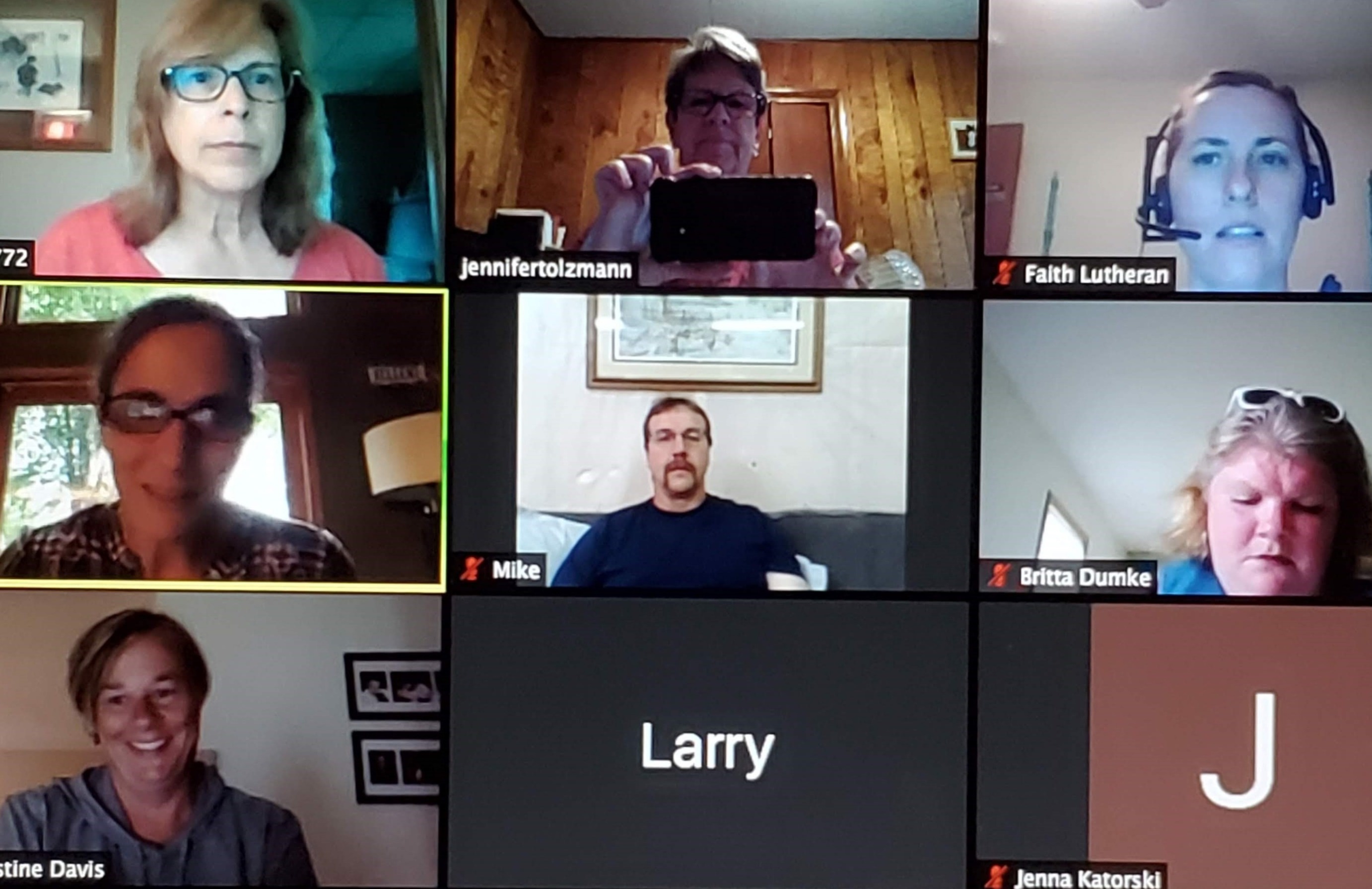 Catching Up with Council – March 16, 2021
The Faith Church Council met virtually on Tuesday, March 9, 2021, for the regularly scheduled monthly meeting. Old and New Business topics included:
· Review of February financials. Thank you Faith for your continued support!
· Welcome information for Dennis Sanders, Faith's new Communications Manager. He's already busy with updates to the website, providing access to on-demand viewing of services, the upcoming communication letter to the congregation.
· Updates on the removal of mold from the basement area, beginning discussions on possible strategies for pew restoration, and beginning of work/deposit on adding a second columbarium in the Prayer Garden.
· Updates from the Sacred Settlement Development Team about the 3 main topics (working with the city, funding, and services for the settlement) that would need to be addressed fully with congregational members before anything more can happen. Those discussions cannot occur until we can gather without limitations for meaningful discussion around the topic.
· Keeping Faith welcoming and engaging: possible welcome signage and updates for the circle drive; review of a message to the congregation via email and US mail; sharing of plans for Easter live-stream services and 15-minute parking lot services with message and communion at 8, 9, 10, 11, and 12 on Easter.
This congregation is AWESOME and ALIVE! Thanks to our staff and congregational members for their dedication and persistence in care for the family of Faith, as well as looking outward in faith! Amen!