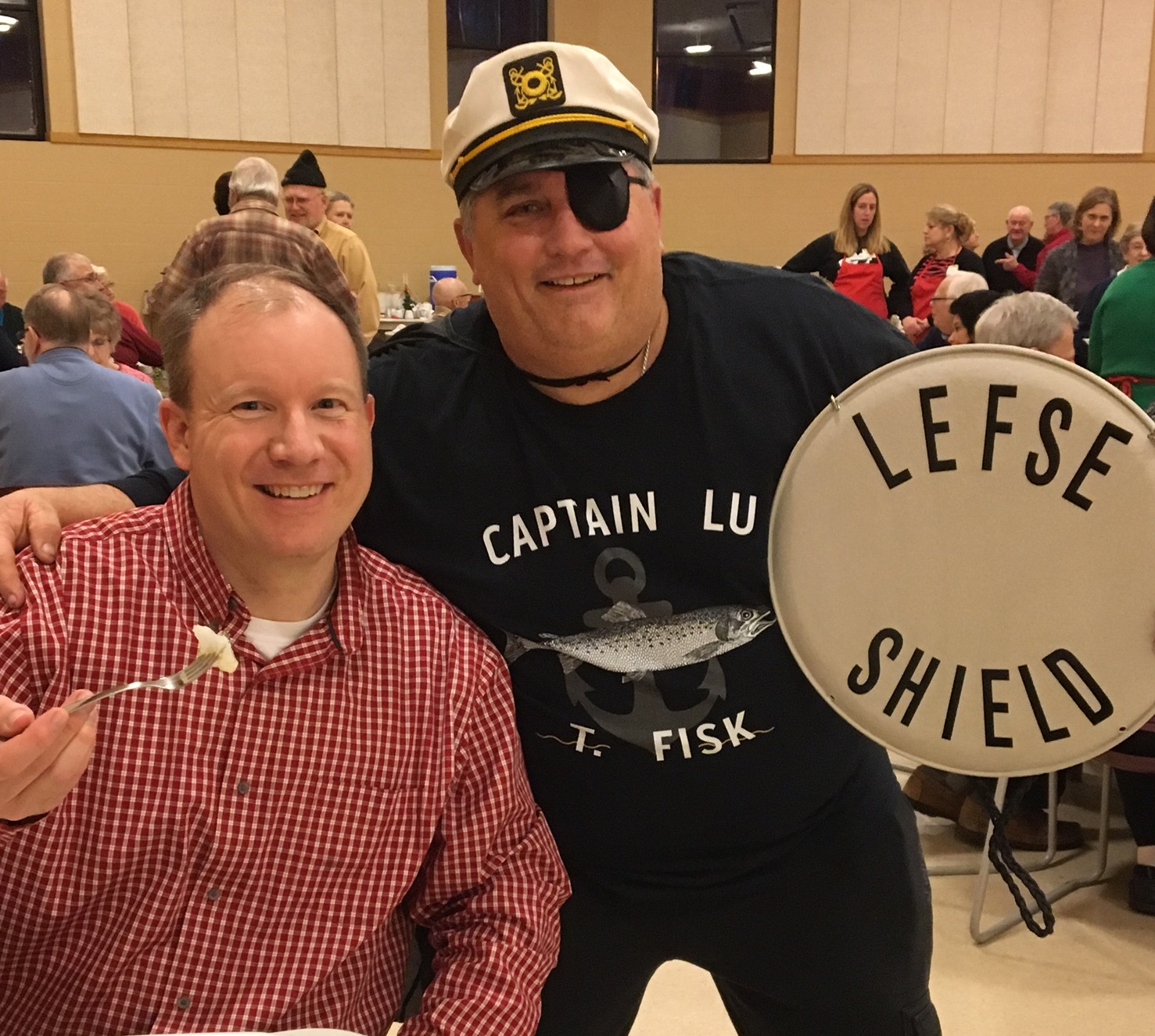 Faith Lutheran Scandinavian Dinner, 1947-2017 (Age 70)
Faith Lutheran Scandinavian Dinner, also known as "The Lutefisk Dinner" or "Holy Tuesday", has peacefully died at the age of 70. Preceded in death by numerous cousins (many other churches have had to make this decision over the years). Survived by a few remaining siblings that are going strong in our neck of the woods (Elim Lutheran in Scandia and Christ Lutheran at Marine on St. Croix)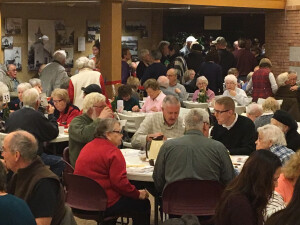 The Scandinavian Dinner will be remembered for all of the familiar faces that reunited each year over a wonderful meal of lutefisk, meatballs, potatoes, lefse, bread, cranberries, and coleslaw. And butter or cream for the lutefisk—LOTS of butter. The meal had a great sense of humor, including jokes like "The piece of Cod which far surpasses all our human understanding."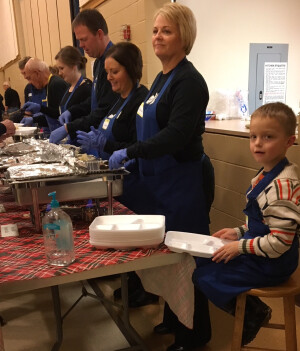 The meal was hosted by a group known as "Men of Faith", but it was only able to function thanks to the work of around 150 male and female volunteers to make it happen each year. About 500 people would be served on Holy Tuesday, the 2nd Tuesday of December.
When "Walleye" Wayne Knutson died last spring, the dinner lost one of its biggest fans. "Walleye" would buy ALL the leftover lutefisk. Knutson's daughter, Sandy Zarembinski, was one of the key leaders in hosting the meal and preparing the food.
Ultimately, it was the aging of the volunteers that helped contribute to the decision to finally pull the plug on the 70 year tradition.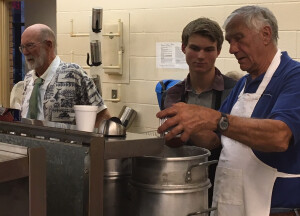 "We gathered earlier this fall," said Zarembinski. "The process begins with a head count. Who is still able to stand to help in the kitchen? Who is no longer able to drive and will need a ride or isn't able to come at all? Who is in a nursing home and isn't able to help as they have in the past? Who has passed away in the last year? Who has moved south away from the cold already?" There's a theme here.
"The average age of the most recent core group of volunteers chairpersons is approximately 75 years old," she said. "Not only is nobody getting any younger, but it has become more and more difficult to find volunteers that would have an impact on lowering that average age significantly."
This Holy Tuesday, December 4th, will be one of sadness, but also a reminder of hope for the future. As one tradition dies, Faith Lutheran continues to host community and faith formation events that have more interest and appeal for younger generations. At the same time, there's a renewed energy around fellowship based events for seniors, especially those who will miss the "Lutefisk Dinner".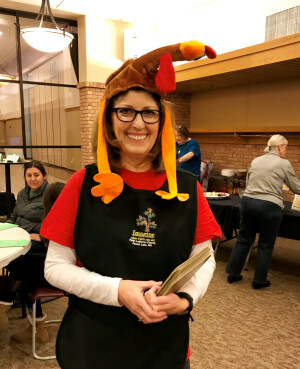 In lieu of a Memorial Service for the Scandinavian Dinner, organizers hope you will consider joining for a celebration of life through two Turkey Bingo events.
On Wednesday, November 14th from 5:30-6:30, there will be Turkey Bingo with a dinner served. Pay $10 for a chance at winning a Thanksgiving turkey by playing Bingo. Walk-ins welcome.
Then, on Thursday morning, November 15th, join the Senior Fellowship group. The visitation starts at 11:30 and there will be a lunch served at noon. For $15, you get a Bingo card and a great meal. Then, there will be more chances to win a Thanksgiving turkey that was generously donated by someone from the community. RSVP by Monday, November 12 by calling the Faith Lutheran Office at 651-464-3323.
Memorials and all proceeds of the Turkey Bingo events will be designated to the Hugo Family Shelter. May the memory of the Scandinavian Dinner rest in peace and be remembered and treasured by all who knew it.
God bless,
Pastor John