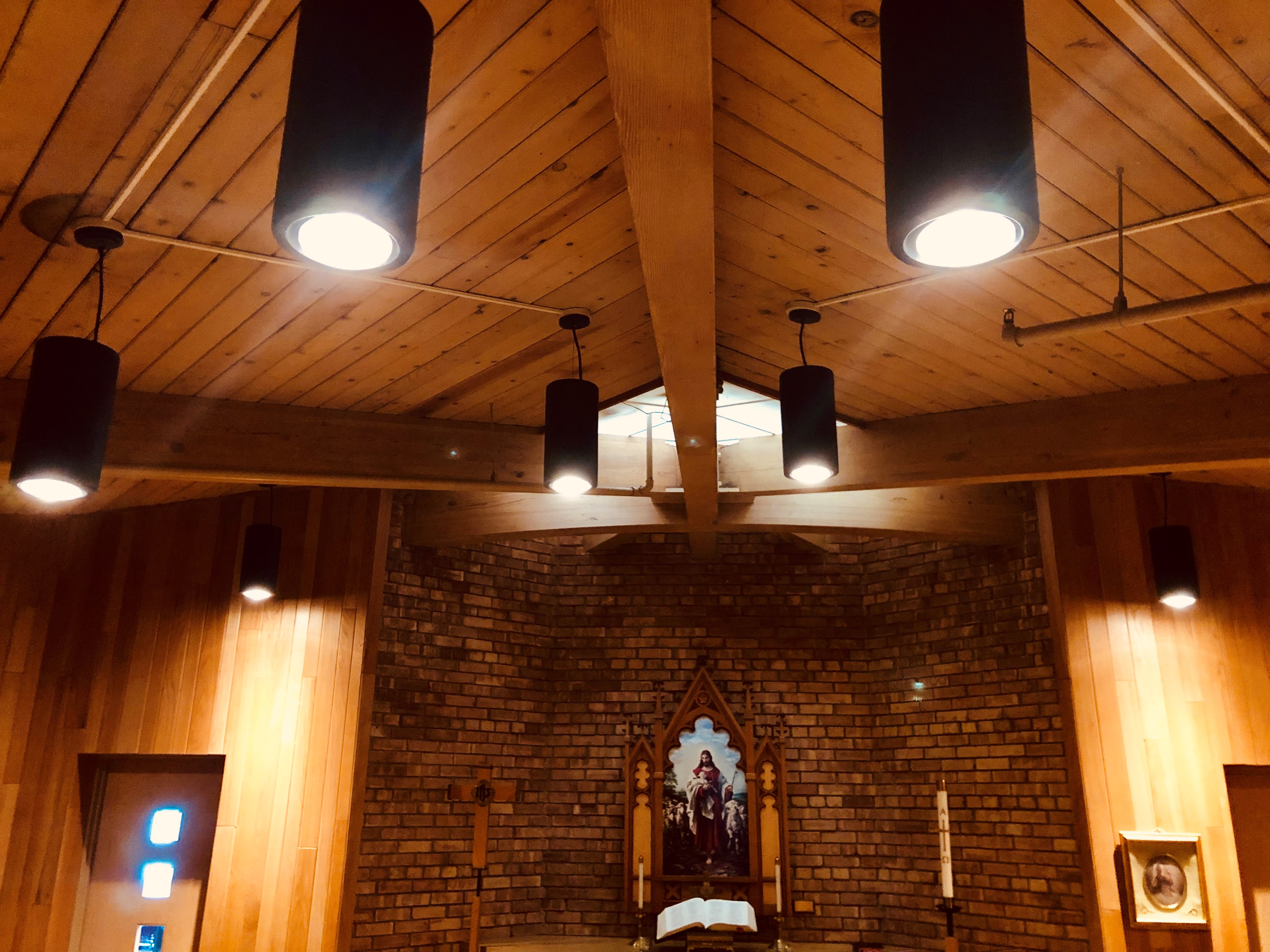 Look up!
The next time you enter the Faith chapel, look up! Lovely new LED light fixtures illuminate this special space in our church.
Recently, Prayer Lab activities on Wednesday nights "illuminated" the need to replace old fluorescent fixtures that were loud and often flickered. The new fixtures on wonderfully quiet and flicker free.
Stop by the chapel anytime to pray, meditate, and enjoy the silence. Optional prayer resources are available in the cabinet located inside the chapel.