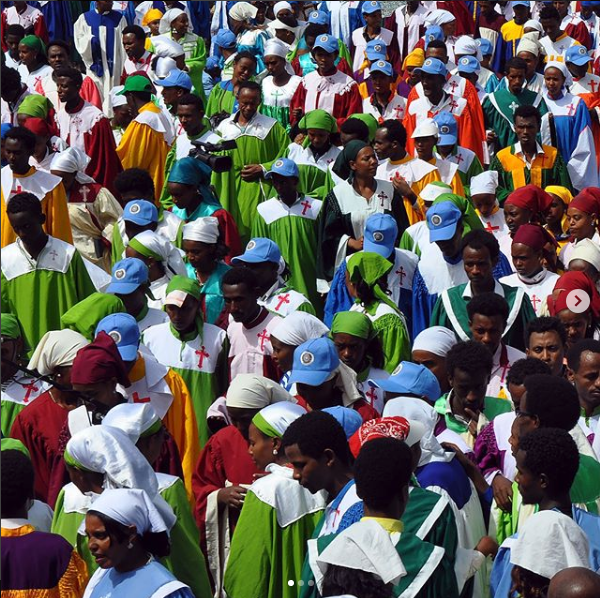 That's a Lot of Lutherans
Earlier this month, I attended a Saint Paul Area Synod Event featuring Rev. Dr. Martin Junge, General Secretary of the Lutheran World Federation (LWF). The LWF is a coalition of 148 different church bodies, 99 countries, and 75 million Lutherans around the world. That's a lot of Lutherans. We Minnesotans often think of being Lutheran as synonymous with being Scandinavian, BUT the first & second largest Lutheran Church bodies are in Ethiopia and Tanzania, not northern Europe.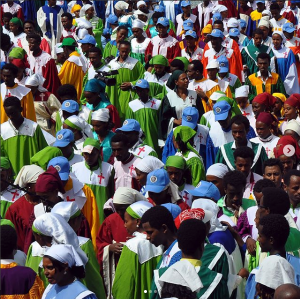 Photo Caption: The largest LWF church, the Ethiopian Evangelical Church Mekane Yesus, marks the 500th anniversary of the Reformation.
I was excited to learn that the Lutheran World Federation started in 1947 when church leaders felt they had to come together after the trauma of war. At that time, one out of every six refugees was Lutheran! These leaders came together around migration, unity, theology, and being the church. They believed that we are stronger together and that "we are enriched by coming to the table with the other."
The LWF is still working diligently across different Lutheran denominations, countries, and cultures with shared hope in the gospel of Jesus Christ and shared passion for the church and the world. Faith Lutheran, as a congregation of the ELCA is a partner of this important work around the globe. We connect with LWF through our synod (the Saint Paul Area Synod), ELCA World Hunger, ELCA Disaster Response, our companion relationships with Evangelical Lutheran Church of Tanzania (ELCT) and the Iglesia Luterana Agustina de Guatemala (ILAG), our connections with Luther Seminary, our work with resettling refugees, and more!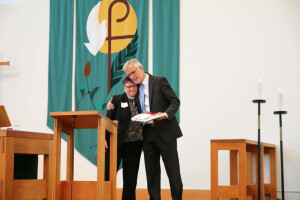 Photo Caption: Saint Paul Area Synod Bishop Patricia Lull and Rev. Dr. Marin Junge, of the Lutheran World Federation in Saint Paul.
Dr. Junge challenged us with this statement, "To love the neighbor is always political. Do we have any other options?" I wonder how daring it was for the LWF's founders to come together in the aftermath of a world war. I marvel at the critical work of running a hospital in East Jerusalem or providing care and services for 3 million refugees around the world. I ponder how the LWF's commitment to work for gender justice might be opposed.
Loving the neighbor is, indeed, a bold and risky endeavor, but it is one we are called to as followers of Jesus. When Jesus was asked, "Teacher, which commandment in the law is the greatest?' Jesus said to him, "'You shall love the Lord your God with all your heart, and with all your soul, and with all your mind.' This is the greatest and first commandment. And a second is like it: 'You shall love your neighbor as yourself.' On these two commandments hang all the law and the prophets."
I am grateful for the Lutheran World Federation and for the many places where the gospel is proclaimed and lives are changed. For more information on the LWF, check out www.lutheranworld.org.