Weekly Email
Stay up to date on events, news and ways to connect at Faith.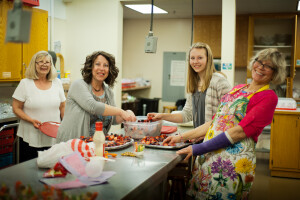 Grow in service, fellowship or Christian education by joining an existing group or helping create something new!
Existing Groups
Do you like books? building? finance? fellowship? history? hostas?
Connect with an existing group
Music Ministry
Do you have musical gifts to share?
New Beginnings
Don't see a group that matches your gifts? We can connect you to people with a common interest in their faith growth.
Serve One-Time
Life gets busy. I will help when I am able.
Concerns or Needs
Do you have a prayer concern or Pastoral need? Let us support you!