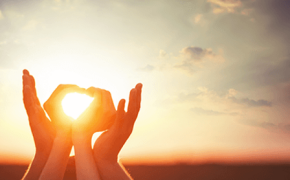 Together we celebrate the Spirit at work in 2019 and look toward our shared mission in 2020! All Faith members are encouraged to attend. Modern Worship immediately following.
At the start of the meeting we will hold a Sacred Settlement / Tiny Homes vote. Vote results will be announced before the end of the meeting.
I support the initial mission of a Sacred Settlement and empower a special committee to develop the plan for final congregational approval upon completion of their work. I elect the 5-member special committee (biographies available in the Faith Annual Report) to complete the Develop Phase. Yes/No
We encourage discussion and questions before the annual meeting. How can you learn more?
Attention families with children:
Large group activity is available for Sunday School aged children in the gym during the Annual Meeting.
9:00 families, drop off your children as normal for Sunday School. You may either pick them up in the gym immediately after the service OR after the annual meeting.
10:30 families, drop off your children at 10:00 in the gym and then proceed to the annual meeting
Nursery for ages 0-3 will be staffed until 10:30 am.