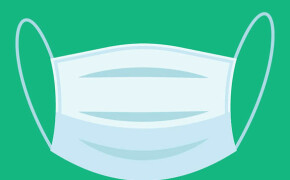 With the recent announcement that masks are no longer mandated in the State of Minnesota, Faith Lutheran continues to evaluate our COVID protocols. Per the CDC and Minnesota Department of Health guidelines and following the guidance of our Saint Paul Area Synod bishop at our Synod Assembly, we continue to move forward with in-person worshiping opportunities that graciously provide a safe experience for all who gather.
What you can expect at Faith:
If you are fully vaccinated, you do not need to wear a mask at Faith Lutheran. If you are unvaccinated, we encourage you to wear a mask until 2 weeks after your final vaccine.
If you prefer to wear a mask, even if vaccinated, know that you are welcome to do so indefinitely
We request that singing/speaking in the sanctuary is done by the musicians. If you would like to sing, please sing/speak into a mask until further guidance is provided on singing recommendations
Coffee and modest treats will be served at 10 am, but will not be available before 9 am worship or after 10:30 worship begins
Holy Communion will take place on June 20th when I return from National Guard training. Communion will occur after the worship service at the front of the sanctuary. Offering plates will not be passed around, but a basket will be at the doors with an usher
Please continue to practice physical distancing inside the building
Summer Sunday School will be available on June 13th and 27th during worship. (Also available on July 11th, 25th and August 8th and 22nd). Masks will be optional.
The sanctuary is open and you are able to come and worship. However, as we've witnessed in throughout the pandemic, our Livestreamed services will continue to provide Spirit-filled worship services wherever you are able to watch. Thank you, Tech Team!!!
Thank you for continuing to be graceful with each other as we continue to see the signs of hope spring forth in our ability to worship together. God bless,
Pastor John Klawiter