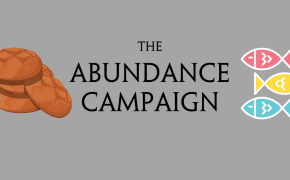 Between now and May 17, help support the mission and ministries of Faith by giving to the Aubundance Campaign.
As people of faith, we are continually challenged to grow in generosity. God calls us to this!
We are grateful
for your generosity with all God's blessings. Some of our members have come to us asking how Faith may be able to use additional gifts. Through a
tax return
, a
stimulus check
, or a
bonus
they are in a better financial position than they expected. Already 21 donors have contributed a combined total of $8,000.
If you're being called to be generous right now
, your gift could be significant for our ministry. Any checks or
online donations
with the word "ABUNDANCE" in the memo, will go towards an abundance campaign. Our goal is to raise $50,000 by May 17. We will
use half
for sanctuary and kitchen upgrades around Faith and
give half away
split among ministry partners including local food shelves, housing support and refugee services.