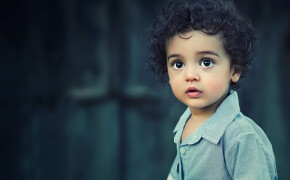 With tensions and violence throughout the world, many individuals and families have been displaced from their homelands for fear of persecution on the basis of race, religion, nationality or membership in a particular social or political group. There are 22.5 million refugees in the world today and the United States only resettles ½ of 1% of them. The world is facing the greatest global refugee crisis since the end of World War II.
Faith Lutheran has an opportunity to help one family start a new life. What a loving gift that will be for that family! As a Refugee Outfitter, we will equip a family with essential items to start their life in Minnesota, thus relieving some of the financial stress for the family. We are asking for donations for some of these items and grant money will be used to purchase winter clothing and larger kitchen items. A giving tree with tags with information about items that need to be purchased was emptied by our generous Faith community in one Sunday. These families purchased items and brought them back to Faith.
FIGURES AT A GLANCE
65.6 Million – Forcibly displace people worldwide
22.5 Million – Refugees, over half who are under the age of 18
10 Million – Stateless people
189,300 – Refugees resettled
55% of refugees come from 3 countries: Syria, Afghanistan, South Sudan
Where the world's displaced people are being hosted: 30% Africa, 26% Middle East and North Africa, 17% Europe, 16% Americas, 11% Asia and Pacific
Top hosting countries: Turkey, Pakistan, Lebanon, Iran, Uganda, Ethiopia
28,300 people a day are forced to flee their homes because of conflict and persecution.
Although we are working directly with Lutheran Social Services, LSS receives the refugees from Lutheran Immigration and Refugee Services. LIRS works with and through over 60 grassroots, legal, and social service partners across the United States. It ensures that newcomers are not only self-sufficient but also become connected and contributing members of their adopted communities in the United States. LIRS has welcomed more than 500,000 refugees, migrants and unaccompanied migrant and refugee children since its start in 1939.