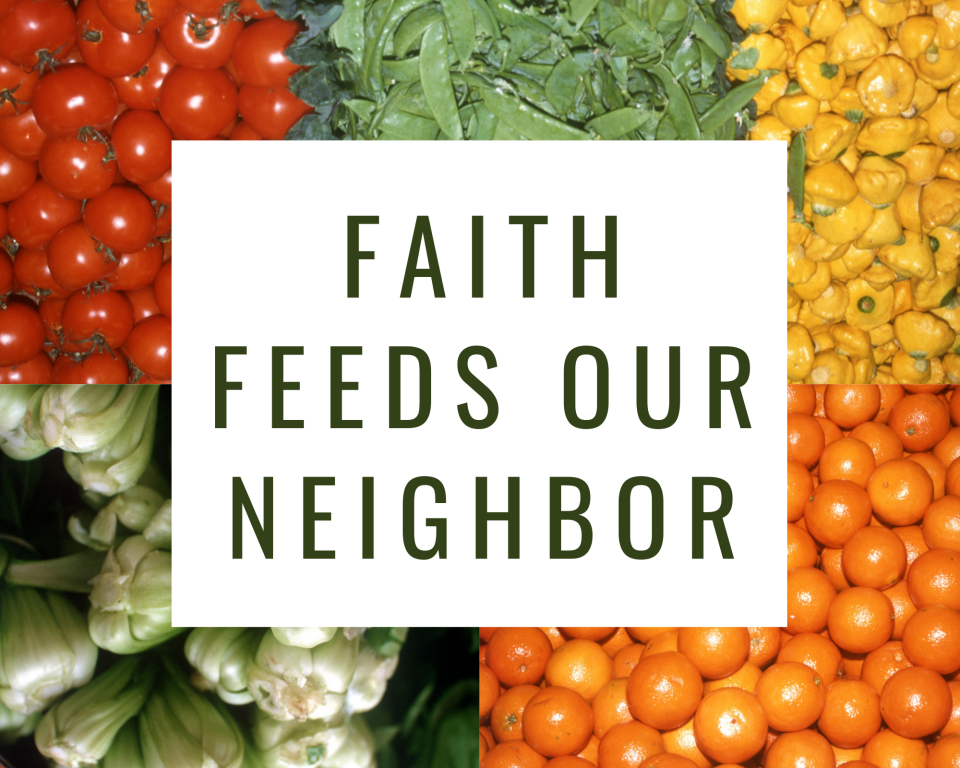 Every Wednesday, from 08/18/2021 to 09/15/2021, 12:00 PM - 1:00 PM
We're Feeding Neighbors
Bring in your homegrown or farmer fresh produce to Faith on Wednesdays from noon – 1 pm at Door 1. If you need to drop-off early (i.e. before work), you may leave produce earlier on Wednesdays – just sign in on the clipboard.
As of August 11, we have collected 325 pounds of our 2000 pound goal. Keep those fresh herbs, veggies, and fruit coming! All produce is donated to neighbors through Community Helping Hand. NOW AVAILABLE – free seeds from Forest Lake Floral donated for our project. Stop by and pick up some seeds to plant now or next spring!
Please contact Deacon Nina or sign up online here if you'd like to volunteer your time!