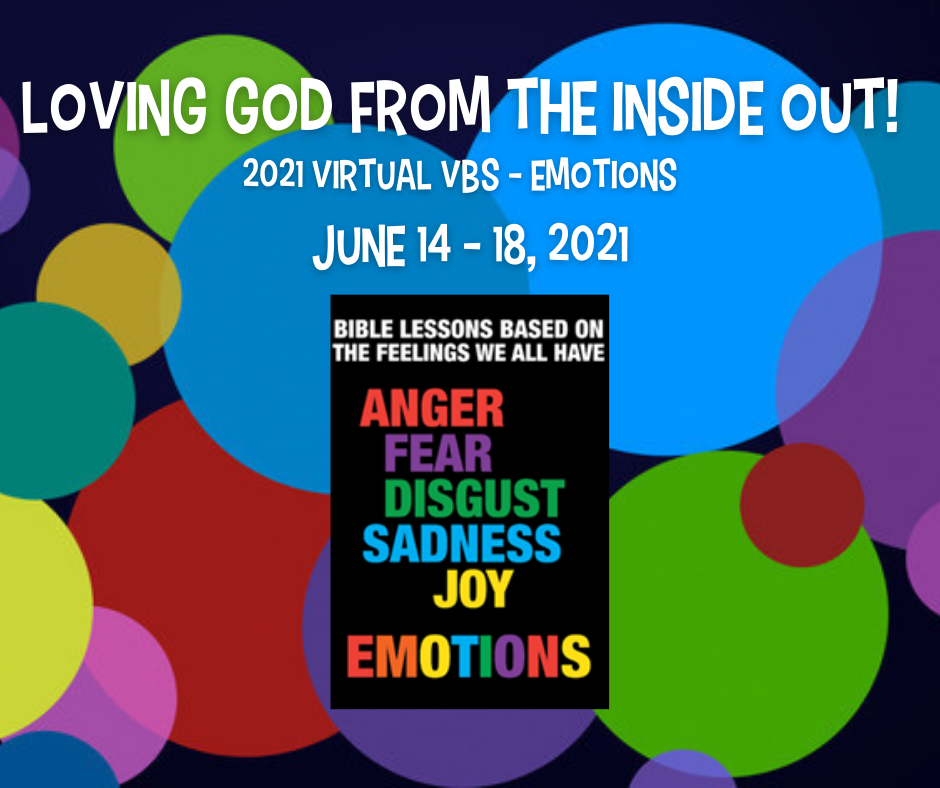 LOVING GOD FROM
THE INSIDE OUT!
VBS 2021
We think of some emotions as good and others as bad. But God made every part of us, and not matter how we are feeling, we can turn to Him.
MARK YOUR CALENDARS
JUNE 14 – 18, 2021
Use the links below to register today!
Please register by May 1 so we know how many take-home bags are needed.