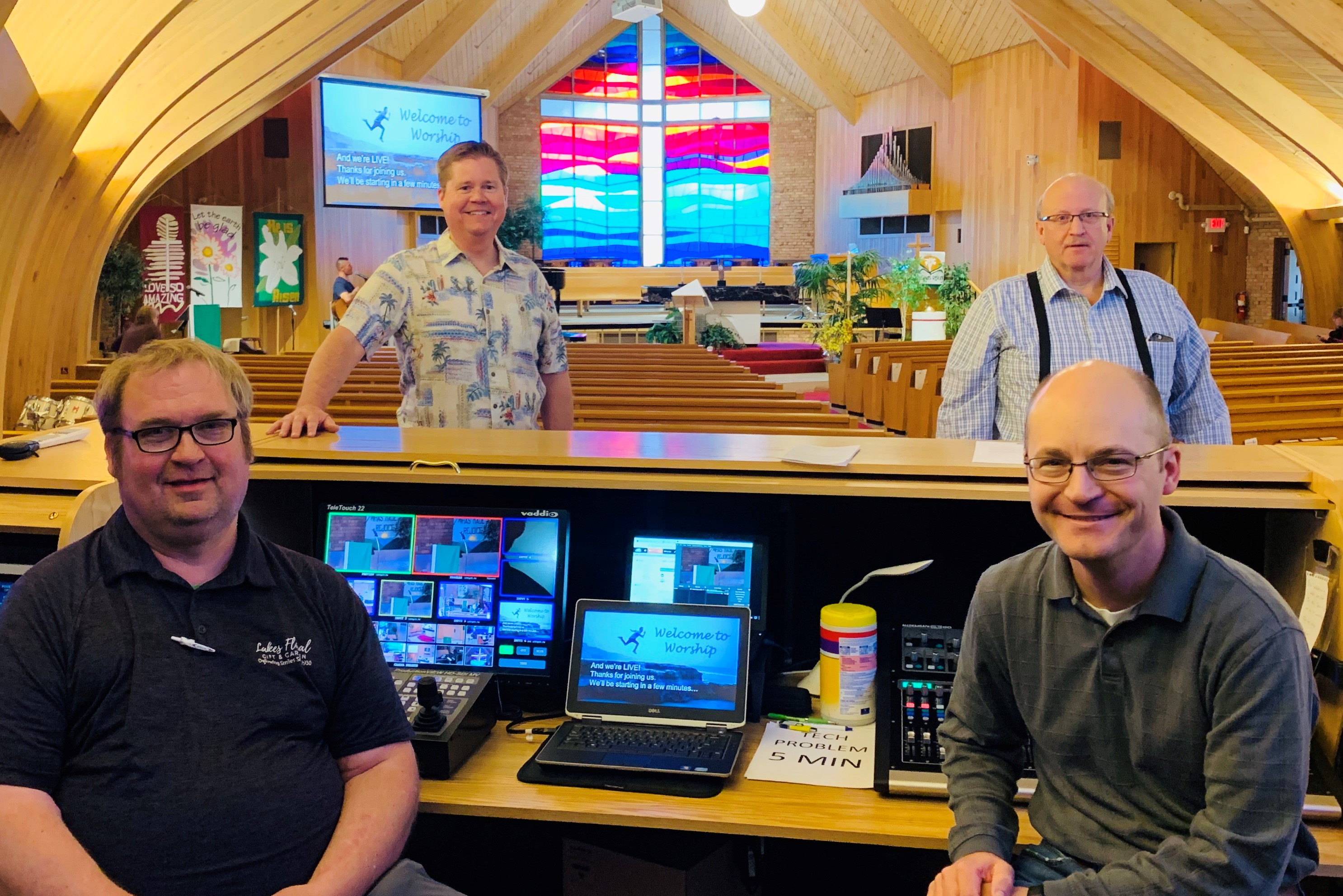 75% Increase!
Ministry is vibrant and alive at Faith, even as we remain physically distant. We celebrate God's Spirit leading us this past week.
Three cheers for our amazing all volunteer Tech Team! They work tirelessly to broadcast services on our website, Facebook and the radio every Sunday and Wednesday. Showing up early and staying late to bring worship into your living rooms, they make sure that what we hear and see sounds as good (or better) than what we would experience in the sanctuary. Thank you Tech Team!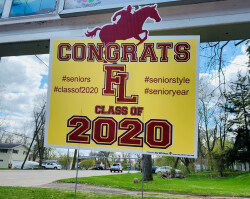 We celebrate graduating seniors. One of our members purchased this yard sign from the UPS Store in Forest Lake to place under our Faith sign on North Shore Drive to show our communal support for graduating seniors who are reaching an important milestone without traditional graduation ceremonies and parties. We love our Faith graduates and all graduates in our wider community! Congratulations!!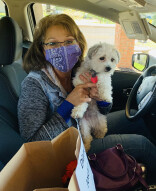 Thank you church for your amazing response to the Mother's Day flower sale. We had a 75% increase in flower purchases compared to last year! All flower sales support Faith's Memorial Prayer Garden, a meditative and beautifully landscaped place dedicated to both the saints who have gone before us and the saints still among us.
We celebrate that Faith Choir was able to have their first virtual choir rehearsal. They sang together and started on the road to creating some singing projects. This dedicated group continues to find creative ways to connect and support one another.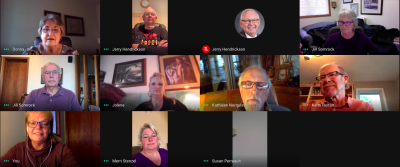 As you witness ministry happening in your home or neighborhood, let us know so we can share your good news! Email