A unique First Communion experience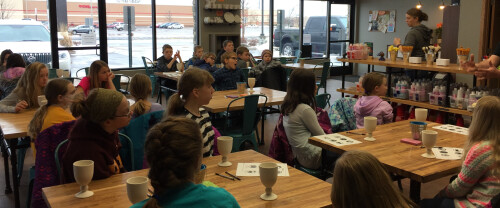 This year on Maundy Thursday, twenty-seven 5th Graders will receive their First Communion in chalice's that they hand painted! Cathy Nelson and Jenny Bottem have been teaching and helping the students prepare for their First Communion this past month. Then on February 25th, the students visited Glazing Memories in Forest Lake to paint their chalices together. Here are a few of their reactions:
"This is really fun!" – Hunter
"Having my own chalice is very interesting" – Simon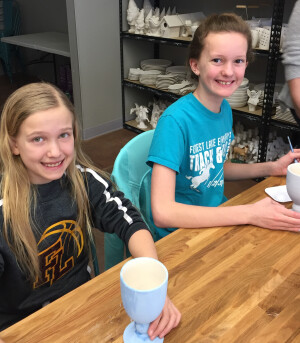 "I'm so excited to use it for my First Communion. I can't wait to see what it looks like when it is done!" – Olivia.
Many of the parents and students also shared how excited they were that they would actually use their own chalice for their First Communion. Hope you can join us on Maundy Thursday, March 29th for Worship at 6:30 pm!