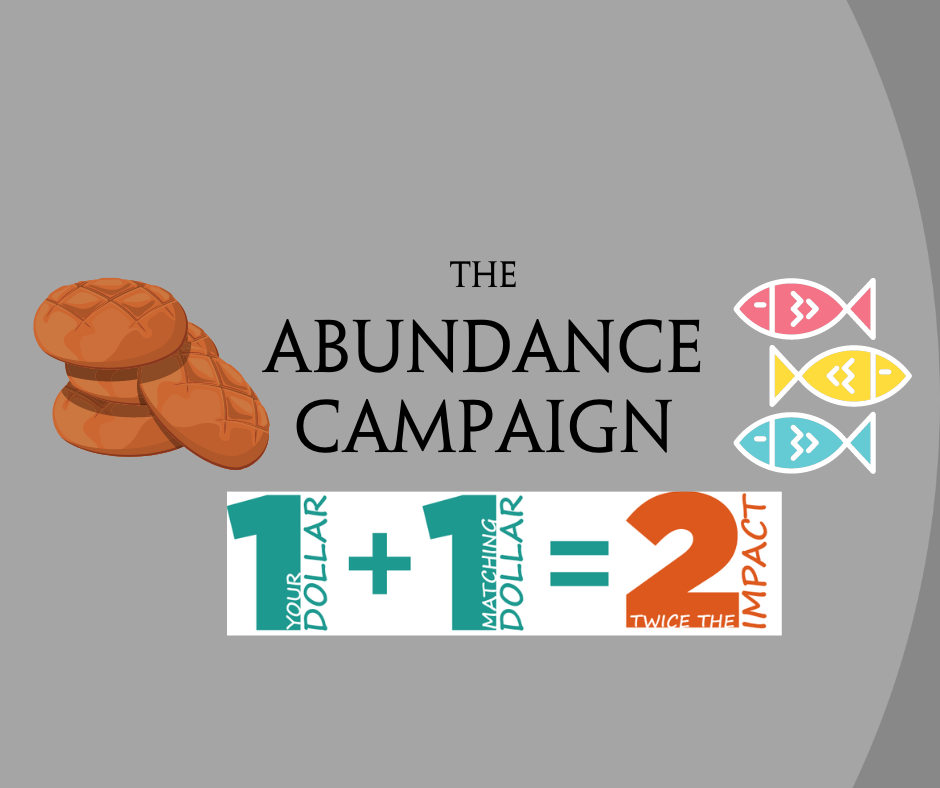 Abundance Campaign Update
God's abundant love continues to burst forth from Faith. We are grateful for your generous response to our spring Abundance Campaign. The funds will be distributed to community partners and used for Faith facility updates.
An anonymous donor has offered a matching gift of $10,000!! If we raise an additional $10,000 for the Abundance Campaign, they will match it dollar for dollar. This offer was inspired by the Spirit and provided with the hope that many others would be excited to make $10 turn into $20 or $1,000 turn into $2,000.

The generosity of our congregation is inspiring. Will you pray for God's guidance? Will you respond to make this gift double in size? Any checks or online donations with the word "abundance" in the memo will go towards this match. We will announce the response of our congregation to this matching gift challenge on Sunday, June 6th, when Bishop Patricia Lull joins us in worship.