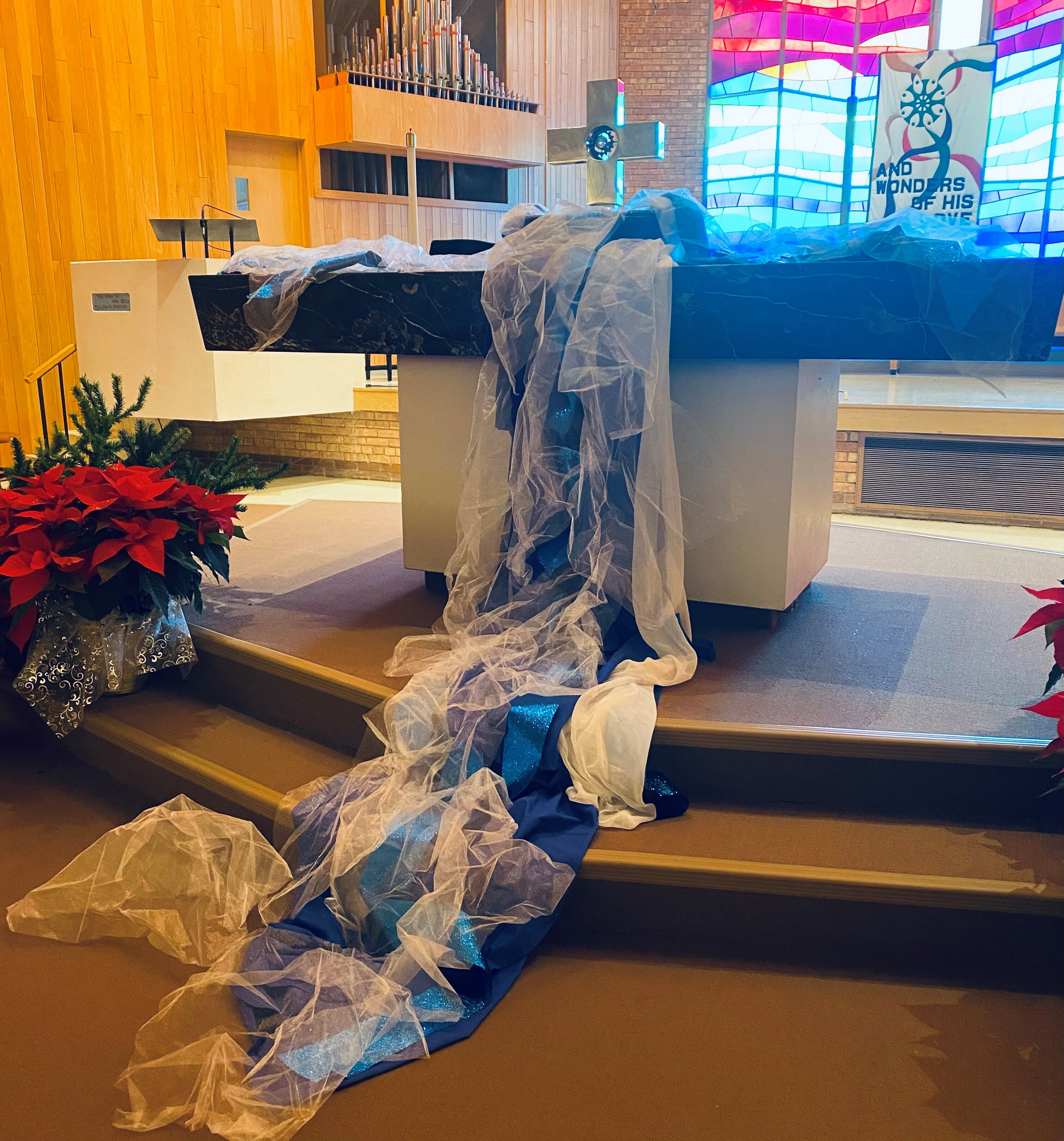 Be Well Faith Update January 12 2021
"Being Well" has so many meanings. The phrase addresses physical, mental, spiritual, and emotional wellness. All of those have been at the forefront of our thoughts these past months, but especially these past few days. Sometimes naming our challenges and fears helps us to face them and "be more well" than we might think possible.
We are thankful that COVID numbers have dropped here in Minnesota, and that restrictions have eased again. But we cannot ignore the startling numbers across the country: over 4000 deaths in one day alone. And that will not change immediately, no matter the rollout of vaccines.
While we are thankful that the vaccines ARE rolling out, there is anxiousness and confusion over how, who, and when. And the unknown or perhaps discomfort associated with, "How soon can I do things normally again?"
While we are thankful that our democracy has withstood the tempest that was last Wednesday, we are anxious: "Is that it? Are we safe? Will security be increased? How did this happen? What about loved ones in harm's way?" The list goes on….
While we are thankful there are online resources to help those facing depression, addiction, and anxiety, we know that there are moments of great angst and desperation for those feeling alone and/or forgotten.
How do we face all that is before us?
First, as Pastor John reminded us on Sunday, with great clarity and conviction, we are all children of God, and through our baptism, we are sealed with the cross of Christ forever. Turn your voice and heart to God through prayer, meditation, scripture reading, song, creative arts, nature walks, or whatever will bring comfort to a weary soul and body.
Reach out for help as needed. Do you need a resource for counseling or support for challenges of insecurity (food, employment, finances)? If you contact Faith, we'll do everything possible to get you connected.
Reach out to those you know may be struggling. A kind word, a compassionate action, or acknowledging a need for connection will benefit the receiver as well as the giver.
Watch for updates on vaccines, safety protocols, and much more through this weekly article or by directly going to the Minnesota Department of Health website linked here.
Together we can "Be Well" or "be more well" than we might realize. Thanks be to God for a community of caring at Faith Lutheran. Amen.