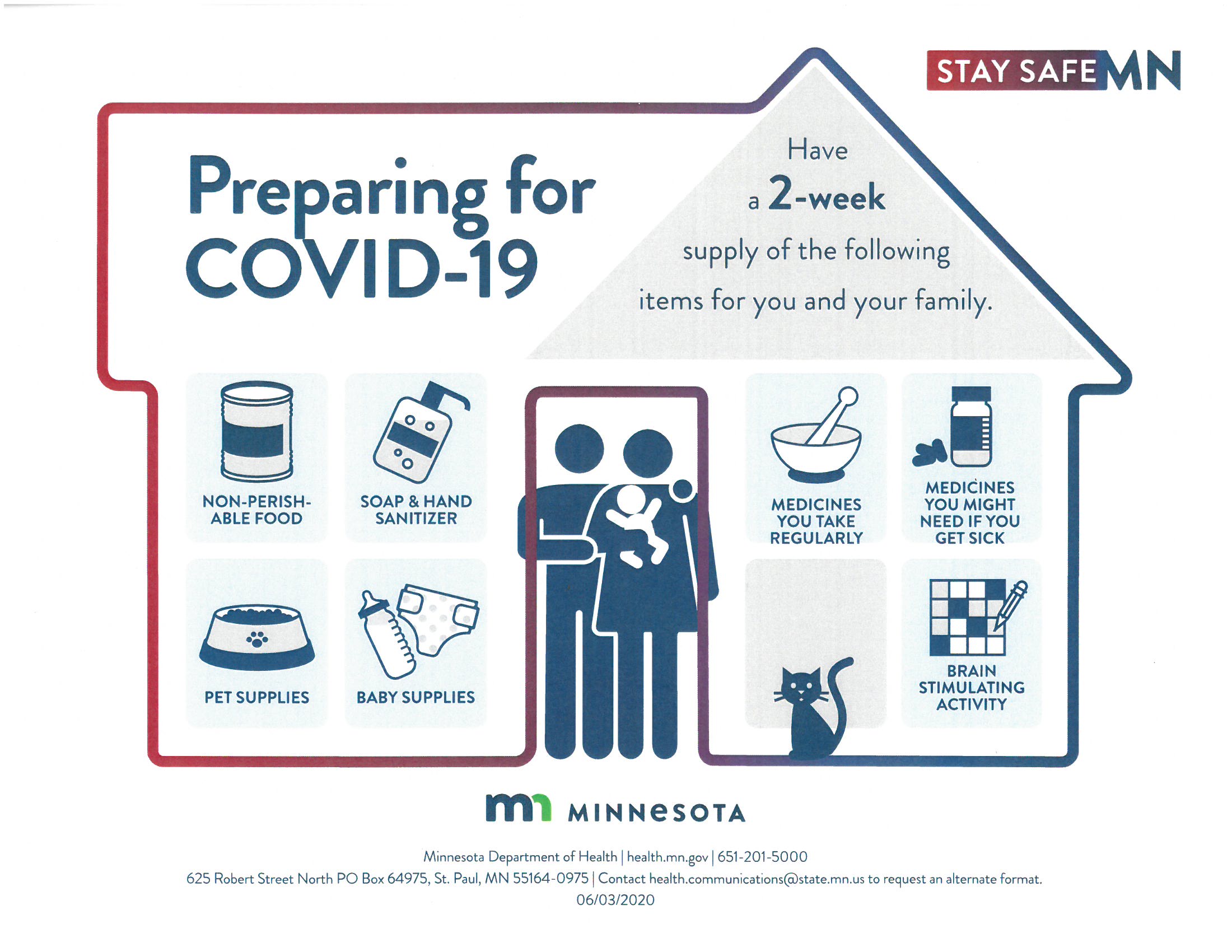 Be Well Faith Update October 13 2020
Be Prepared! Be Well!
Just as we talk weekly about being safe when involved with worship experiences or trips in and out of the church building, we are encouraging you to be safe and prepared as the season changes.
There is much talk about the upcoming winter months and flu season. The importance of flu shots may never have been greater than at this time. If you are looking for a place to be vaccinated, start with your health care home base. There are many places you might find availability, but this link to the MN Department of Health (MDH) can point you in many directions!
Are you prepared to be at home in the case of more restrictions or home quarantine? The above graphic from MDH has important considerations for your planning.
We are 3 weeks away from the election. Be prepared for involvement with safe voting practices by checking out this link, also from MDH. Exercise your right to vote and do it safely.
Be Well, Faith!