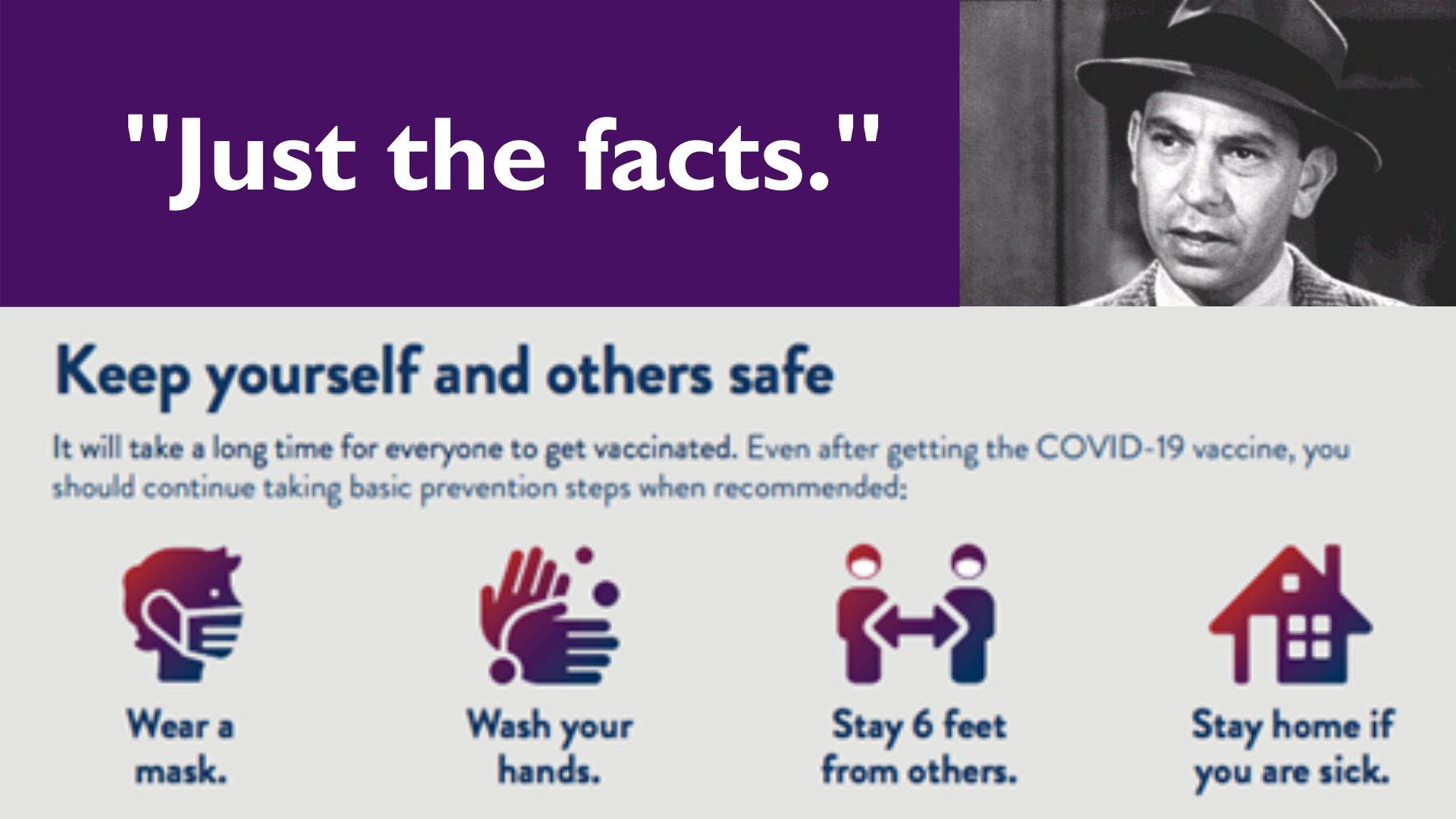 Be Well Message, April 6, 2021
Some of you... not all of you... will remember Detective Joe Friday from the TV program Dragnet. Detective Friday would always encourage those who were providing him information, with the catchphrase, "Just the facts." As we continue working to provide you the best information possible about all things pandemic, we are sharing the link to a "COVID-19 Vaccine Basics" flyer from the MN Dept. of Health. It is current and can answer the following questions for you:
Is the vaccine safe and does it work?
Why should I get the vaccine?
What should I expect when I get the vaccine?
Who can get the vaccine?
What are the possible side effects of getting the vaccine?
And please continue with all the effective protocols we've endorsed whether you've had the vaccine or not. We need to protect ourselves and others. Be Well, Faith!