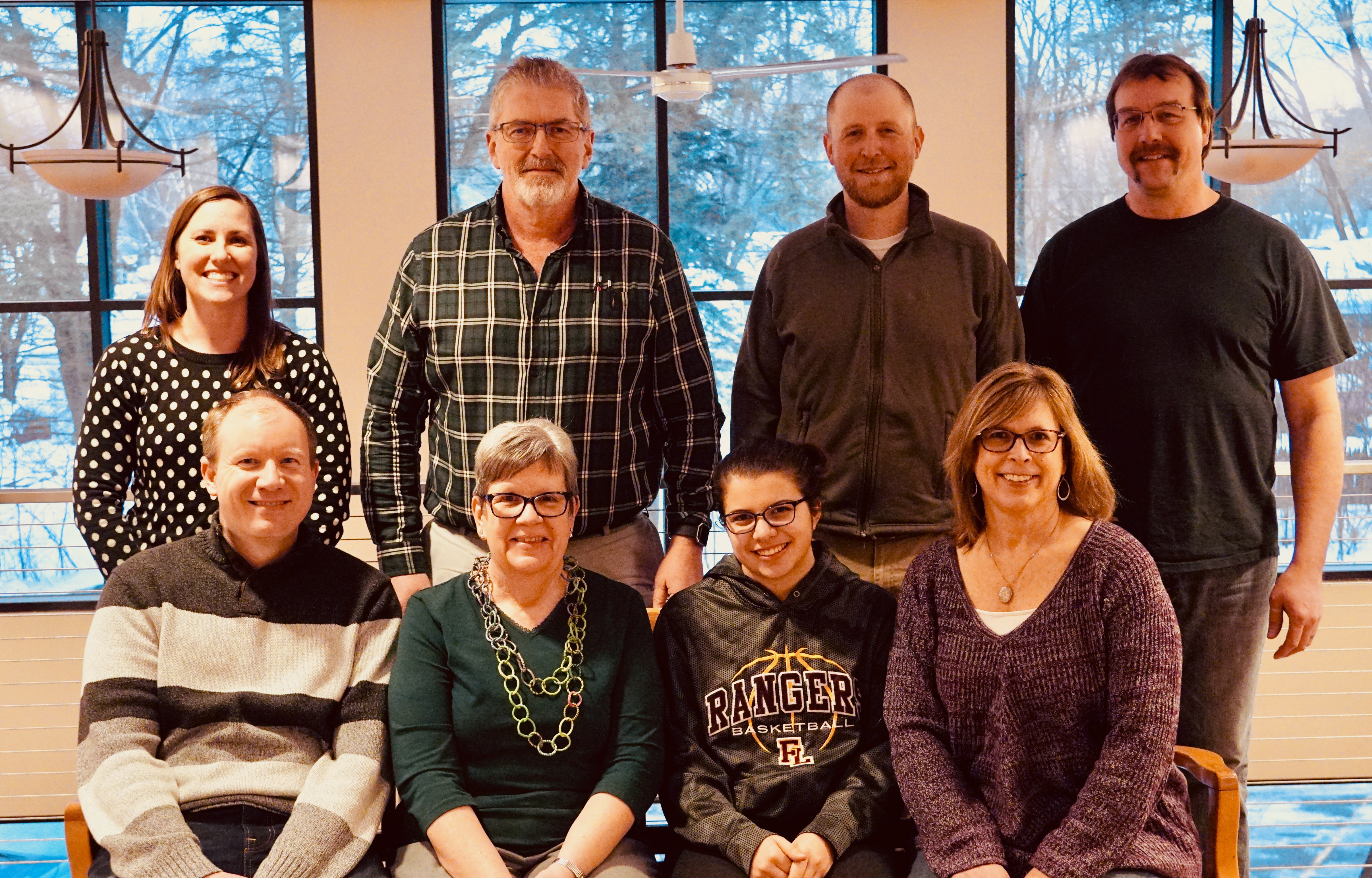 Council Catch Up
Your Faith Lutheran Church Council met on Tuesday, March 12. I am Jennifer Tolzmann, one of the newly elected council members. I've been a member here at Faith since 1983, and have been involved with a number of ministry opportunities over the years. This is the first time I've taken the plunge in serving as a council member. What an awesome group!
Here's a list of items the council is sharing to catch you up on the "doings" of this congregation! There's outreach, energy and mission afoot!
Faith's involvement with project MN Food share is moving full speed ahead including partnerships with Lakes Area Discovery Center (LADC) and Lakes International Language Academy (LILA). Check out the table in the lobby area outside the chapel for more information! Together we can make a difference in our community… and beyond!
Faith has provided grace, hospitality & flexibility in meeting the needs of families who utilize the church for celebration of life/funeral services. Our kitchen workers and staff work tirelessly to create meaningful services and times of fellowship to support and uplift families through these challenging days.
TECHNOLOGY! The live streaming option for Sunday services is awesome! Check out the website or call the office with questions. One of the church's AED units, operated by caring and resourceful individuals, helped to save a life recently. God is good and we are grateful for resources!
The monthly senior fellowship event on February 14 provided a very special opportunity for all… widows, widowers, couples, and individuals to experience that sense of love that comes from being part of a caring community. Those in attendance also signed Valentine cards for homebound members. Wednesday morning (11:30 a.m.) Lenten services, followed by lunch are also providing food and fellowship for the body and the soul.
On March 3, Faith's anti-trafficking task force sponsored the Chain Reaction Theater's production of What Guys Really Want. This was a powerful experience for those congregational members and community members who attended.
Kids! No March snowstorm could stop an intrepid group of our youngest singers from bringing the love on March 10! Fourteen (14) of our youth are already signed up for summer adventures at Wapo! There's still time to join that fun!
Music and Ministry! The Bells of Faith led the Children's Message recently, telling the story of Feeding the 5,000 from the point of view of the basket! What a creative, engaging way to share this very familiar miracle. We are moving ahead with recruiting a worship leader for the 10:30 service, as well as an organist to replace Shannon for other services.