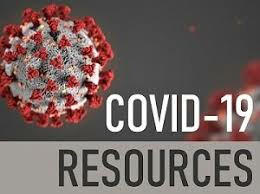 CDC website: https://www.cdc.gov/coronavirus/2019-ncov/about/index.html
World Health Organization: https://www.who.int/emergencies/diseases/novel-coronavirus-2019/advice-for-public
MDH (MN department of Health): https://www.health.state.mn.us/
MDH COVID-19 Hotlines:
Health questions: 651-201-3920 or 1-800-657-3903 7am-7pm
School and child care questions: 651-297-1304 or 1-800-657-3504 7am – 7pm
DOE (department of education): https://education.mn.gov/MDE/dse/health/covid19/
Unemployment website: https://www.uimn.org/applicants/howapply/index.jsp
Sexual and Domestic Violence or Human Trafficking
Staying home, especially if you are sick, can reduce the spread of COVID-19. But it can make it more difficult for victims and survivors of sexual and domestic violence or human trafficking to get help. For any victims and survivors who need support, contact the Minnesota DayOne Hotline by calling 1-866-223-1111 or texting 612-399-9995. You can also contact the National Domestic Violence Hotline by texting LOVEIS to 22522.
Veterans Relief Grants
Veterans can apply for new Minnesota Department of Veterans Affairs relief grants during this difficult time. Learn more and apply here: https://mn.gov/mdva/blog/?id=1066-425565
COVID-19 Emergency Food Support:
Information to find support or apply for income-based assistance available here: https://mn.gov/dhs/food-emergency/?fbclid=IwAR3TYgJhWg1kdCEBXKKUT2lfF1fK5b6gDED9PfDC3vhtbeqwvxxpEh7XsdU
Metro Mobility Grocery/Supply Delivery: Metro Mobility customers can now schedule the service to pick up and deliver grocery or essential household supply orders for free. More information at https://metrocouncil.org/Transportation/Services/Metro-Mobility-Home/Grocery-Delivery.aspx or call 651-602-1111, TTY: 651-221-9886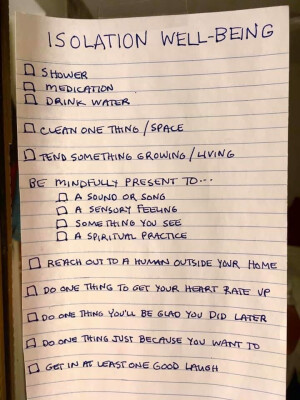 Mental Health Resources
Note: If you are experiencing a mental health emergency, please call 911.
MDH Supporting Mental Well-being during COVID-19 (PDF)
Crisis Text Line: Text HOME to 741741
Crisis Phone Line: 1-800-273-8255 - 24/7 Free & Confidential Support
Mental Health Minnesota: Get Help in a Crisis
Suicide Prevention Lifeline: Resources for Youth
Dr. Barbara Stroud VIDEO: Managing Emotions COVID-10 Tips for Parents
National Alliance on Mental Health Illness Minnesota: General CoViD-19 Information
Centers for Disease Control & Prevention: Talking with Children About the Coronavirus Disease
Centers for Disease Control & Prevention: Managing Stress & Anxiety
Mental Health Minnesota Apps: Manage Your Mental Health, Get Support, Find Resources
Mental Health Minnesota: COVID-19 Social Isolation
Mental Health Minnesota: https://mentalhealthmn.org/support/get-information-or-a-referral/
Mental Health Minnesota: Minnesota Warmline - Open Monday-Saturday, 5 p.m. to 10 p.m.
Call 651-288-0400 or 1-877-404-3190 or Text 'Support' to 85511
Washington County:
General County website: https://www.co.washington.mn.us/3168/COVID-19
City of Forest Lake specific COVID-19 website: http://www.cityofforestlake.com/covid-19
Food shelf Options:
Community Helping Hands
408 – 15th Street SW
Forest Lake 55025
651-464-0061
Offered food packs to families in the Forest Lake Area School District that receive reduced or free lunch. Text 651-505-1493.
*Now providing food delivery to seniors without transportation. Call 651-464-0061.
Family Pathways Food Shelf
935 Lake St S.
Forest Lake 55025
651-464-4713
Operate normal hours, but is shifting to a drive-up pre-packaged model
Linwood Community Church
6565 Viking Blvd NE
Wyoming 55092
651-462-3780
Will stock a blessing box with non-perishable foods that can be found in the parking lot by the community garden. Church members will grocery shop for anyone who needs the service.
Forest Lake YMCA
19845 Forest Rd N
Forest Lake, MN 55025
651-259-2133
Anyone in the community may pick up meals from Noon – 1 p.m., Monday through Friday. Meal packages for a family of four including a protein, vegetables and other fresh food. Also, lunch bags with a sandwich, snacks and fruit are available. Food will be outside or right inside the door for pickup. Please practice physical distancing when picking up food.
Elim Lutheran Church
20971 Olinda Trail N
Scandia, MN
651-433-2723
Food available by appointment only. Call the church number between 9 am – 4 pm for more information or visit https://www.elimscandia.org/food-shelf.html
Meals for kids – schools:
This is an interactive map that has all school locations to get meals from: http://www.hungersolutions.org/2020/03/16/meals-for-kids-during-covid-19-closings/ Grab and Go lunches from Forest Lake School District. Hours are from 10am-12pm. No service during spring break, but starts again Wednesday, April 1st. Eligible kids are those who participate in the free and reduced price lunch program. No verification will be required pick up sites.
Forest Lake Area High School
Forest View Elementary
LILA Main Campus
Lino Lakes Elementary
Wyoming Elementary
North Lakes Academy will offer grab and go meals for families in need, call 651-982-2773
Restaurants offering free meals for kiddos:
The Sheridan's Story is partnering with the YMCA to offer free meals to kiddos. Here is the link for all 26 YCMA locations participating in this: https://www.ymcamn.org/food-distribution Forest Lake YMCA is included.
Smokey's Pub N' Grill
552 Lincoln Dr
East Bethel 55092
651-464-6046
11am-8pm pick up time, ham & cheese sandwiches and bag lunches
Big Apple Bagels
508 S. Lake St.
Forest Lake 55025
651-464-4997
6am-3pm, Free lunch for kids K-8th grade, sandwich on bread (ham or turkey), small soda, chips, and applesauce
Key's Café and Bakery
1960 W. Broadway Ave.
Forest Lake 55025
10am-3pm, free meals for kids, ham sandwich, mac and cheese, or peanut butter & jelly, all options coming with a pickle and chips
Forest Hills Church will host a drive-through version of Ruby's Pop-Up Pantry on Sat, March 21st from 8-10am
Child Care options:
Linwood Covenant Church has a number of young people willing do to in-home babysitting at no charge. Email Pastor Dave VanAcker at for details.
Children of health care providers, first responders, law enforcement, and critical services are eligible for child care at Wyoming Elementary and Forest View Elementary during normal school hours. Parents may purchase care for the hours of 6-9am and 4-6pm if needed.
The forest Lake Area Good Samaritans offer to help people in Forest Lake and the surrounding area in any way they can. Reach out to them by emailing: or call 651-538-0255.
The Scandia-Marine Lions are continuing assistance programs for families in need. Contact Mike White at or Bruce Swenson 651-433-2619.
Chisago County:
Chisago County: https://www.chisagocounty.us/CivicAlerts.aspx?AID=995
Chisago County Food Support: https://www.chisagocounty.us/360/Food-Support-Program
Chisago County Schools Plan: https://www.isd2144.org/Page/1725
Internet Service Options: https://www.isd2144.org/Page/1726
Distance Learning Plan: Posted on 3/24/2020: https://www.isd2144.org/Page/1727
Resources are found on the Facebook Page: "Chisago County Public Health"
Meals for kids – schools:
North Branch Area Public Schools will have grab and go bag meals for all students under the age of 18 at satellite locations Mon – Fri between 3-4pm from March 18 – March 27th at the following locations:
Sunrise Estates Mobile Home Park (Stacy) Starlight Ln and Sunrise Dr.
Countryside Mobile Home Park (North Branch) 12th Ave and Maple Street
Harris empty parking lot (Harris) 439th St and Forest Blvd next to Country Charm Store
Almelund - Carl Almquist Lions Park, just south of 95 on Park Trail
Casselberry (North Branch) – Coventry Dr and Hillshire Ave, bus will park on Coventry Dr.
Food Shelves:
Family Pathways:
10586 Liberty Ln
Chisago City 55013
651-257-1308
Elim-Scandia-Marine Food Shelf
14781 Oak Hill Road
Scandia
651-433-2723
Technology support
Reduced price chromebooks for distance learning: www.mnafterschool.org/chromebooks