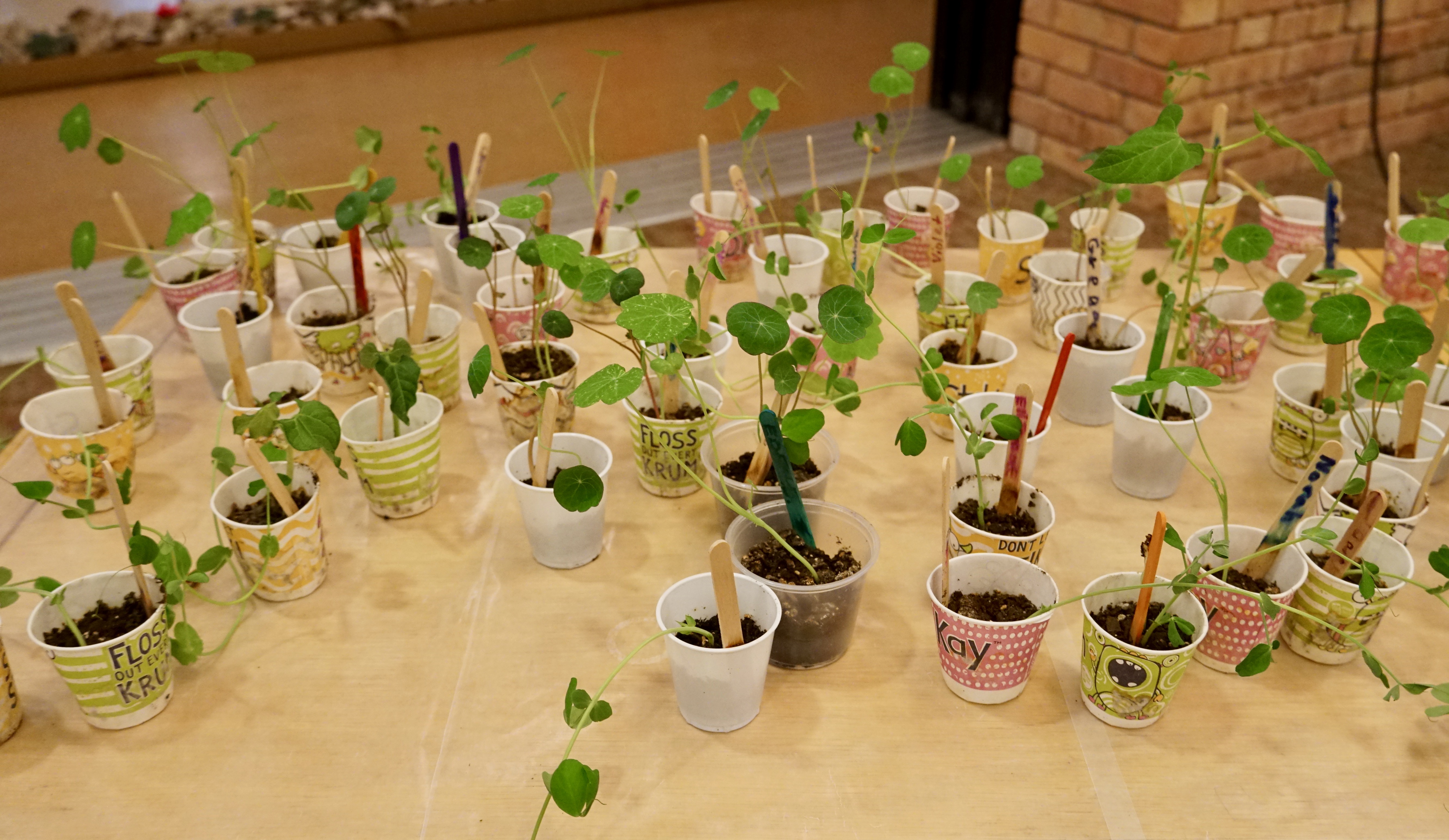 Today is Earth Day.
On the day after Easter, we celebrate God's beautiful creation and how we all play a role in the stewardship of our earth for future generations.
If you hear the word "stewardship," you might immediately relate that term to money. Churches often hold a "stewardship campaign" when raising money.
Stewardship is about more than money. Being a steward is taking care of something that doesn't belong
to you.
God created this world, which is inclusive of nature, humanity, and also our "stuff." Everything that we have belongs to God—and God asks us to take care of it.
How we take care of the money that we have is one way that we steward what God has given us. Are we grateful and generous? Do we share with others in need or with organizations that support our values?
But what about the Earth? How we take care of God's creation is an important way that we steward what God has given to us.
Stewarding God's creation is about how we are intentional with using the Earth's resources in a way that honors God.
There can be different beliefs about using God's creation. Some people might argue that God gives us these resources, so we should continue to use our "stuff" because God will continue to provide.
This can be a dangerous mindset and it's neglecting our stewardship of the land. We have an obligation to take care of our Earth, together.
Faith Lutheran is forming a Creation Care Ministry team that will provide vision and implement ways for our congregation to be a leader in sustainability, especially in regards to recycling and conservation.
Why? Because we can do more and we have an opportunity to raise the awareness of the people who are part of our congregation.
I also believe that our church isn't operating out of a silo—that many people in our community are working towards these shared goals.
Last week, one of our members wrote a letter to the editor about the wastefulness of cups he experienced at a local fast food establishment. He wanted to have his coffee poured into the reusable container he provided, but it was poured into a Styrofoam cup, and then poured into his cup, before the cup was discarded.
Creation stewardship is important in our churches, but also in our businesses, schools, and parks.
This Saturday, the Lions are encouraging the community to help clean up our parks to celebrate Earth Day. According to the Facebook invite, volunteers can show up at the Lakeside Memorial Park at 10 am
for assignments.
With our beautiful spring weather finally here, what other ways can you celebrate the Earth and steward God's creation?
If you are not part of our worshiping community, but you are passionate about the future of our planet, I'd welcome your insights and best practices. Email me or come to church and talk about things you are doing in your house, neighborhood, workplace, or that you've seen in other places.
Blessings in your continued stewardship of the Earth. Thanks for doing your part to keep our planet beautiful.