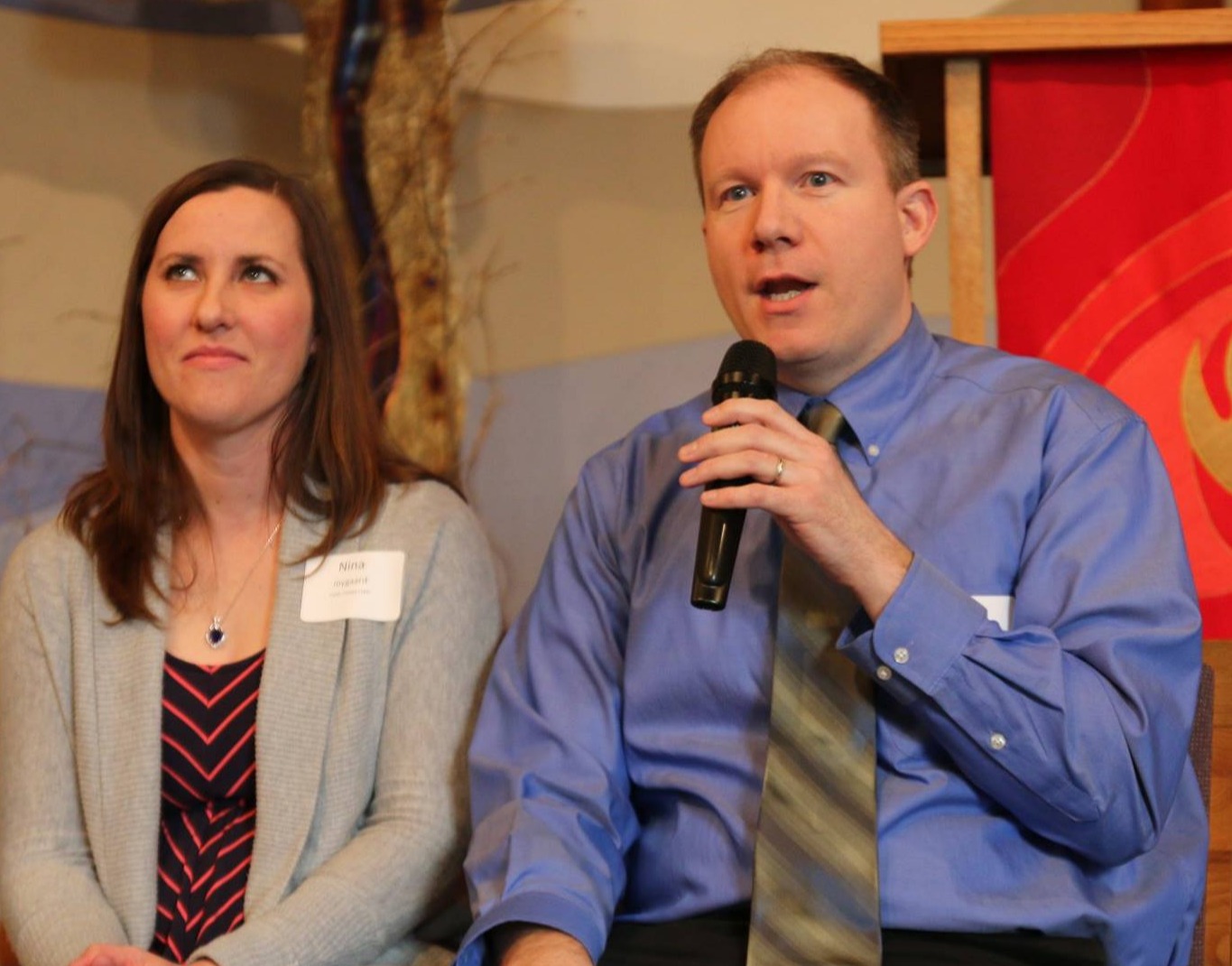 Deacons and Pastors Together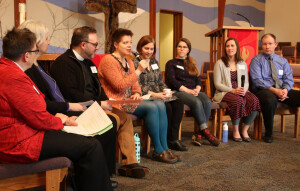 Each spring, the Saint Paul Area Synod holds a gathering called a ministerium for its pastors, deacons, interns, and those going through seminary to attend. Often there is a guest speaker to share about a particular topic, but this spring the Saint Paul Area Synod did things a bit differently. The theme of the ministerium was "Deacons and Pastors Together." Pastor John and Deacon Nina were asked to be on a panel of deacons and pastors working together. We got to discuss our joys, partnership, and the variety of ministries we get to do individually.
It truly is a gift to bring our complimentary gifts and calls together in one place here at Faith Lutheran. We were able to share our story and the excitement of the ministry at Faith Lutheran with leaders from across our synod. As a Minister of Word & Sacrament, Pastor John is called to preaching, teaching, and overseeing the sacraments of baptism and communion (among many other things) here at Faith. As a Minister of Word & Service, Deacon Nina is called to preaching, teaching, and service – both through her own work and through recruiting, equipping, and encouraging YOU in service. (If you're still confused about what, exactly, a deacon is – check out this video from the Saint Paul Area Synod).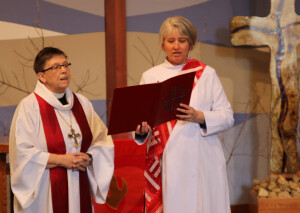 As disciples of Christ, we need all of these things. We need preaching and teaching and sacraments to nourish and sustain us in the Christian life. We also are each called to serve in some way – whether that is showing hospitality at the welcome desk or reading in worship. If we aren't nurtured through worship and strengthened for service, we can't love the world as we're truly called. And if we only worship and don't care for our neighbor or share God's love – we're missing what it means to follow Jesus.
There are so many exciting ways for you to share at Faith Lutheran. Right now – there's a space for you to help with worship – from setting up communion, to decorating, to ushering, to reading, to serving communion, to music, to sound board, to helping lead the service … well – you get the point. AND there are limitless ways for you to share in service outside of worship. There are ministries that could use your gifts – and there are ministries that haven't been invented yet that you could help make happen. Please contact Deacon Nina or Pastor John if you want to learn more about how to get involved at Faith right now – there are many exciting opportunities.
Let's bring our gifts together – for worship and witness in the world – to share God's amazing love and grace.