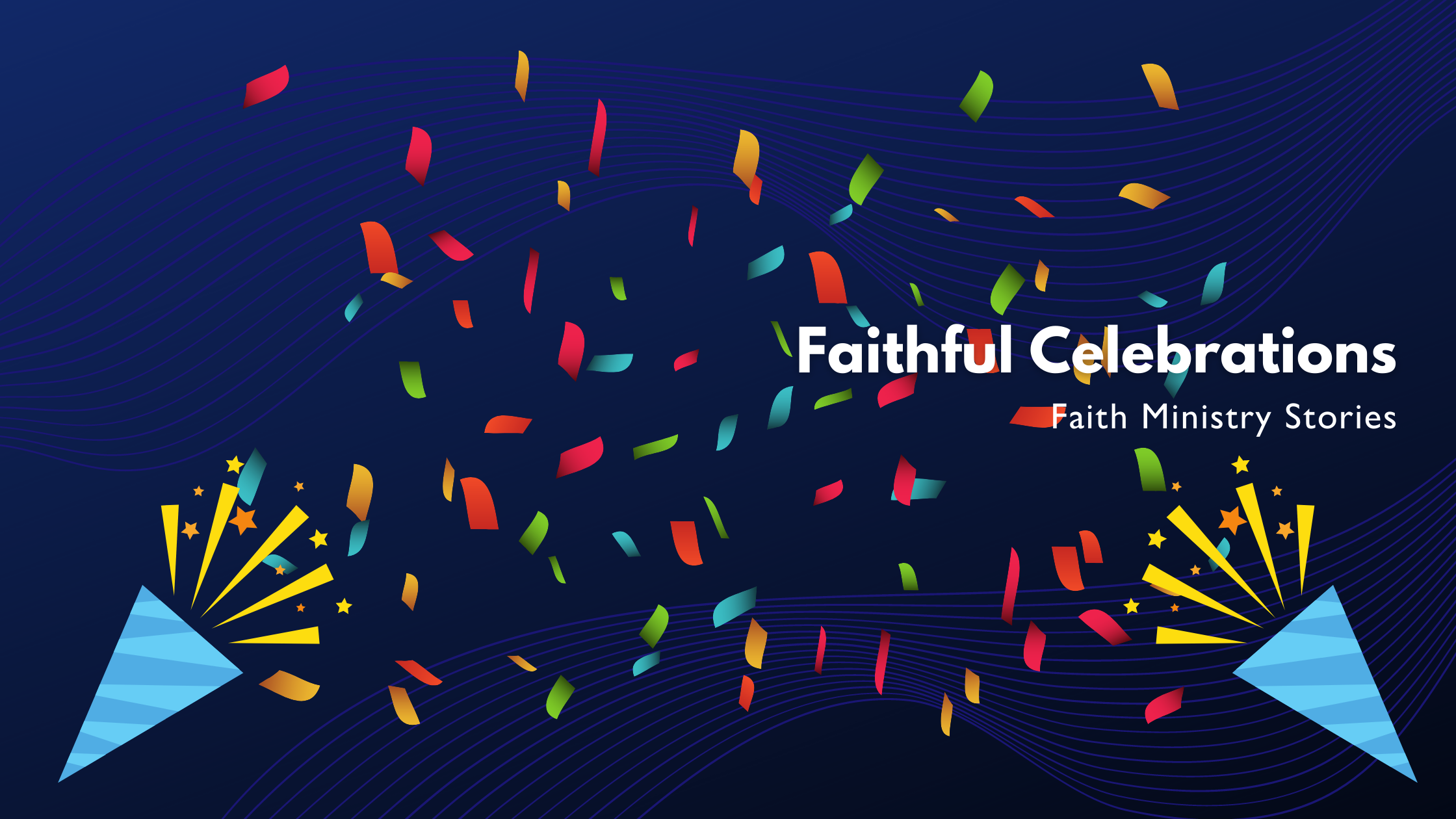 Faithful Celebrations - March 18, 2021
Quilts, coffee, spring cleaning, coffee, Christian Education and umm...coffee. Here are the latest in Faithful Celebrations!
Quilts for Veterans
The Mission Quilters of Faith Lutheran delivered 20 quilts in February to the Veterans Home in Hastings. A year ago, a member contacted the veteran's home regarding their need for quilts. The challenge was trying to create the quilts as the COVID-19 pandemic began. Quilt tops were created in the homes of quilters using donated fabric. A year later and in the midst of a pandemic, the 20 quilts were completed. We are thankful for the work of the Quilters including Claudia Johnson, Sherry Kroska, Polly Lambertson, Carole Schmidt, and Beth Toutges for their sense of mission and determination to serve our neighbors!
House

Church Cleaning #1

The coronavirus pandemic gave our congregation a chance to clean house. The basement was stuffed with nearly 60 years of stuff and cobwebs! Throughout March, the mold was removed and the basement was cleaned from top to bottom. Thanks to the volunteers who sorted and organized everything from the basement, cleaned, and who are now building storage shelves to keep everything organized!
House

Church Cleaning #2

The other room in dire need of cleaning was the Christian Education room. The room was stuffed to the gills with items that ended up stored in the room for years. Thanks to everyone who helped cleaned out papers and other materials in order to make the room ready for ministry again!
Exploring the Intercultural Development Inventory
We continue to learn along our journey of discipleship. Join us as we look at our intercultural competence as a congregation. Participants will attend 2 sessions about the Intercultural Development Inventory (IDI), take a personal assessment, and learn how Faith can grow in our mindset and skillset across cultural differences. (Optional individual results are also available). Register now for the IDI! We will meet online Wednesday, April 21 and Wednesday, May 5 at 7:30 pm. The fee will be partially covered by Faith, so individual costs are only $12. We have a goal of 100 participants! All ages and life-experiences are needed. Please join us!
9,125 Cups of Coffee
How do you reflect five years of service? We recently celebrated Pastor John's five years of ministry with Faith. Five years of ministry is five years of relationships with folks both within and without the Faith community. You build relationships by spending time with people, sometimes over a cup of coffee. We recently asked people to guess how many cups of coffee Pastor John drank since 2016. Our winner was Linda Hackl with 9,125 cups! Congrats to Linda and here's to many more years of Pastor John's "coffee talks!"
Faith Council Says "Thanks!"
The Faith Church Council would like to offer prayers of thanks for all those who work so tirelessly in the area of Christian Education for the young people of our Faith community! We send these thanks with hearts of gratitude and love for all those named, and those we may have missed:
Cathy Nelson, Amy Keis, and Kristin Phinney who coordinate, plan and oversee the Christian Education activities and volunteers as well as joining in recording/presenting wherever they are needed.
Those who record Sunday Church School lessons for virtual SCS time:
Colleen Diemer, Emily Waldoch, Diann Checkalski, Sheila Bohnsack, Alison Strum, Pat Hebert, Stephanie Campbell
Those who record sessions for Friday Storytime:
Erin Fallon, Sophia Berrisford, Mackenna Guptil, Jackson Marr, Colby Christenson, Gavin Traylor, Vanessa Sosnoski, Lincoln Rau, Asher Soukup
Those who serve as Confirmation Guides:
Rochelle Sosnoski, Christine Davis, Pastor Steve, Daniel Diemer, Jody Ryan, Lisa Durbahn, Andrea Klosterman, Jill Christenson, Jenny Birkholz, Lindsay Schipper, Stephanie Skolte, Michelle Skubitz, Erin Fallon, Darla Tuil, Doug Hine, Andrea Rau, Michelle Magnuson
For parents, grandparents, caregivers, and significant adults who keep children engaged with opportunities to grow in their faith.
All volunteers who may have been unnamed, yet who contribute in some fashion to the AWESOME team who is determined NOT to let COVID challenges keep us from sharing Christian Education opportunities now and in the days ahead!
PRAISE GOD FOR THE GOODNESS OF SO MANY! AMEN!