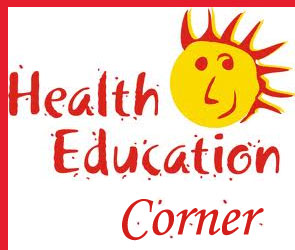 Fifth Disease
Fifth Disease is the least well known of five common childhood diseases, the other four being measles, mumps, chickenpox, and rubella. The reason I'm writing about this is that it usually occurs in small outbreaks in the spring. The cause is a virus.
Symptoms: rash; sometimes a fever or sore throat. The characteristic rash causes an intense redness of the cheeks in children. It often begins on the cheeks and is later found on the arms, upper body, buttocks and legs. It has a very fine lacy, pink appearance. Usually the rash around the face will fade in about four days. The rash on the rest of the body fades within 3-7 days. However, the rash tends to come and go for days or even weeks in response to heat or sunlight.
Spread: when an infected person coughs or sneezes into the air and another person inhales it.
Prevention: Wash hands with soap and water often. Dispose of tissues. The only treatment is bed rest, plenty of clear fluids, Advil or Tylenol to reduce fever.
Heavenly Father, thank you for the gift of good health. Help us to be diligent in caring for ourselves with plenty of rest and good hygiene.