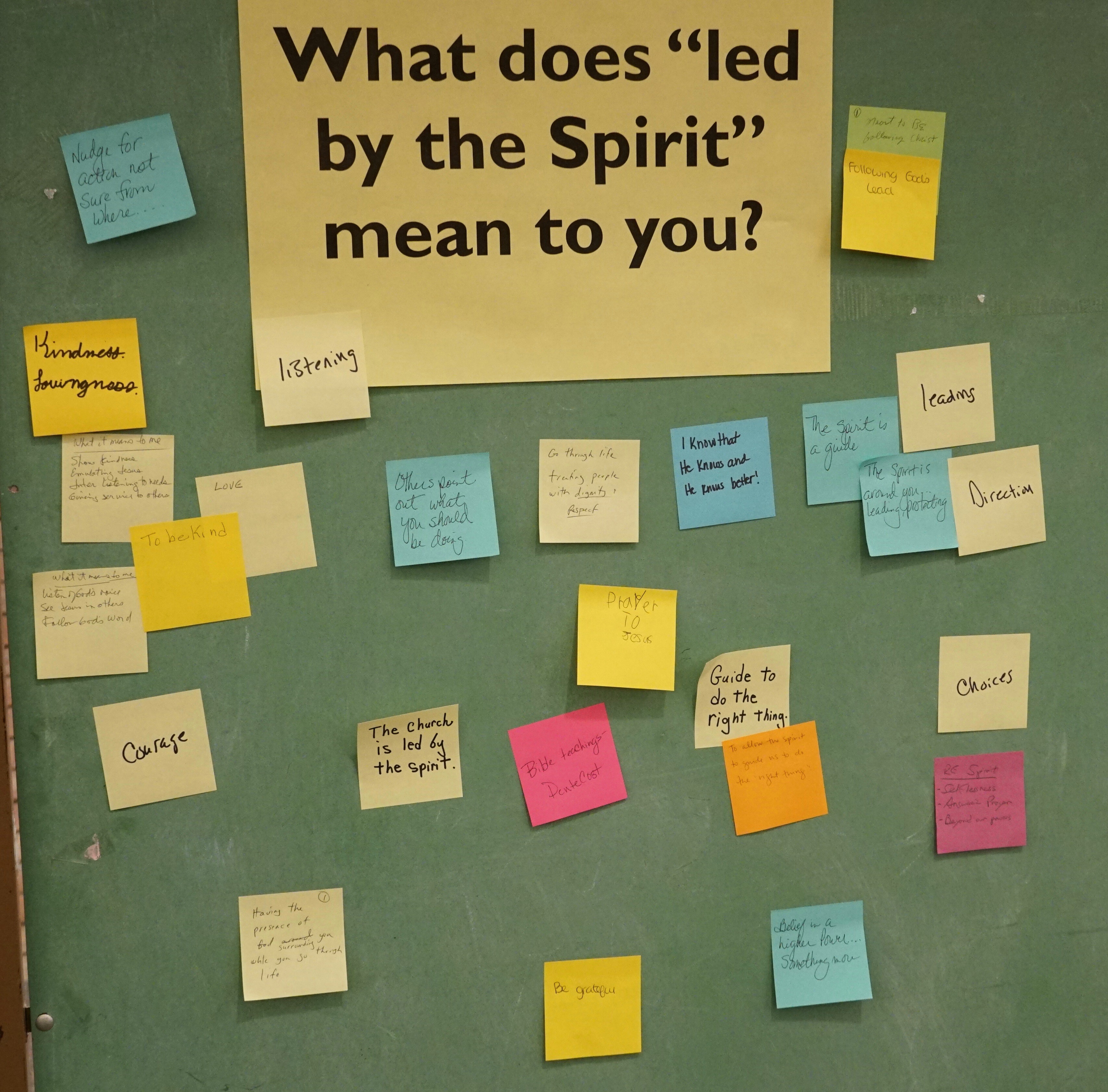 God's Holy Spirit was evident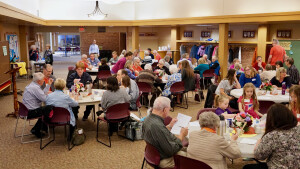 On Sunday, May 5th, about 150 of us gathered in small groups to share our understanding of Faith's mission statement "Led by the Spirit to share God's grace".
The energy in the room was electric as this group of God's faithful engaged in interactive conversation around:
What we do now to share God's grace
How that sharing reflects Holy Scripture
Ideas for new mission possibilities
All the conversations were documented and collected for further study and action.
The presence of God's Holy Spirit was evident as we shared ourselves, in the discussions we had, the fellowship we enjoyed and the new friends made. Our immediate reward for the time spent together that day was a fabulous Cinco de Mayo meal. Prepared for us by Ann Sargeant, Barb Carey, Cathy Morehead and Judy Buda.
Future blessings will become clear as new areas of mission are developed from the ideas you suggested.
Thank you to all who participated in this important work of Faith Lutheran Church.