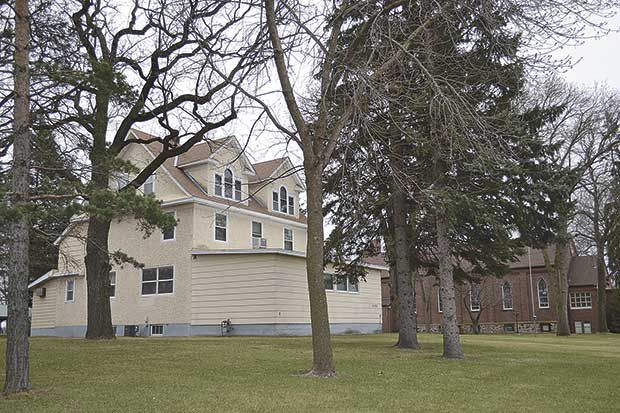 "And Mary gave birth to her firstborn son and wrapped him in bands of cloth, and laid him in a manger, because there was no place for them in the inn."
Maybe you've heard that story this week. The name of Mary's son is Jesus.
I wish that we could say that everyone had a room — that shelter and housing were available to all. Even here in Forest Lake, this is simply not the case.
Faith Lutheran member Sandy Zarembinski was part of an initial group that explored ways to respond to this growing need of housing for families.
"Five years ago, Faith Lutheran [and other local churches] had a meeting to gauge the interest in establishing a shelter for homeless families in the Forest Lake area," Zarembinski said. "Out of that, a group of interdenominational representatives formed to bring a shelter to Forest Lake. The Forest Lake Area Mission for Families was established as a 501(c)(3)."
FLAMF decided that they would have more success finding a partner to operate a nearby shelter with programming instead of having area churches provide housing on a weekly rotation. Who could be that partner?
In Washington County, which extends all the way south to Hastings, the place to go for shelter is through St. Andrew's Lutheran Church in Mahtomedi. They have a Community Resource Center that was started in March 2011.
"Our congregation was concerned about homelessness and recognized gaps in services for families," said Jenny Mason, the executive director of the CRC.
In 2012, St. Andrews was able to partner with Guardian Angels Catholic church to lease their unused rectory in Oakdale and help with its conversion into a homeless shelter. A coalition of 30 churches provide funding and volunteers for its support.
"We've sheltered over 550 families over the last 6 1/2 years," Mason said. "We've grown services because homelessness prevention is a key."
In addition to sheltering families, the CRC has provided rental assistance in the last fiscal year to 108 families, three times as many families that they are trying to keep out of shelters.
Yet, there's a persistent need, and when families from northern communities, like Forest Lake, are in need, it's a long ways to get to Oakdale for shelter.
FLAMF connected with the Church of St. Genevieve in Centerville to explore using their vacated rectory building on their St. John the Baptist site in Hugo as a family shelter. After a lengthy process, and a $170,000 Community Development Agency block grant to do renovations, the site will hopefully be operational by June 2018.
"The St. Andrew's Family Shelter will have room for up to five families," said Mason. "It'll also have an overnight room for volunteers to rest."
That's where we come in.
Debbie Larson, a member at St. Peter Catholic Church in Forest Lake, is also the volunteer coordinator of the CRC. She is looking for churches, organizations or individuals who would help in the future.
"We'll need people willing to do volunteer shifts at the shelter to provide hospitality," Larson said. "We have dinner shifts to serve and clean up and then overnight shifts to be on-site to provide assistance."
Thus far, 15 churches are committed. Larson and Mason are aiming for at least 25-30 groups to become part of the rotation.
It will cost $80,000 per year to operate the shelter and financial contributions to the CRC will be needed to sustain this ministry.
FLAMF and the CRC are also getting the word out this winter to groups and churches. If you belong to an organization that would like to hear more about this project and its importance to serving our community, all requests can be directed to the CRC main line: 651-762-9124.
Merry Christmas and Happy Holy-days to all. May our community continue to show hospitality to all in need in this new year.
This article was originally published in the Forest Lake Times on December 28, 2017.