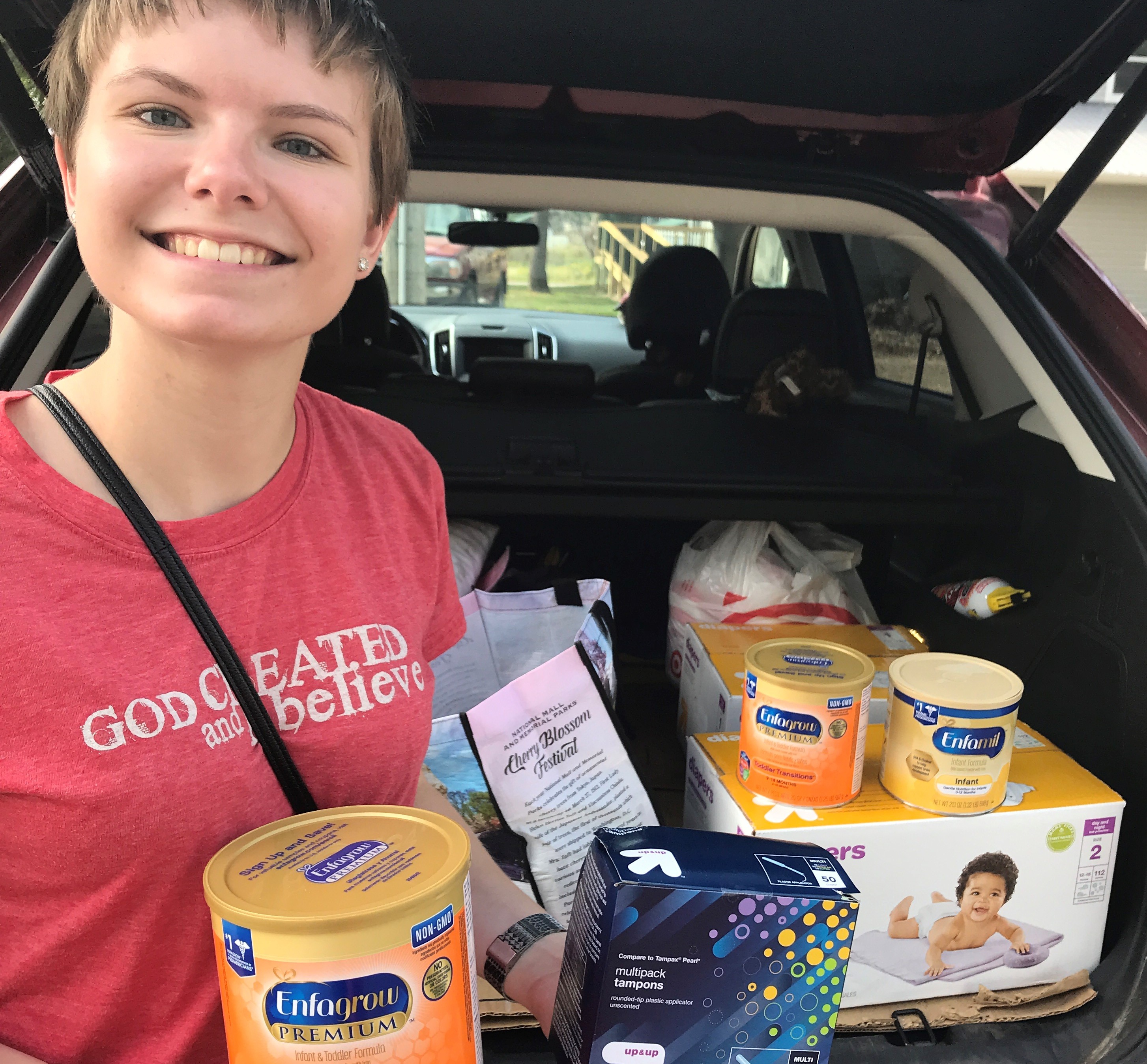 Helping new mothers feel supported
In June we launched the Faith $100 challenge. 10 people received $100 during worship and were invited to live generously with the additional gift.
Here's an update from Elizabeth Forslund:
"For my $100 challenge, I decided to donate feminine hygiene products and baby supplies for the Hugo shelter. So I went to Target and got formula, diapers, tampons, and pads and my mom and I drove them out to the shelter. I chose to do this because as a woman I know how important these products are and I want to help new mothers feel supported and capable of giving their babies a good start despite their circumstances."
Thank you, Elizabeth, for rising to the challenge and sharing God's grace and love in our community!