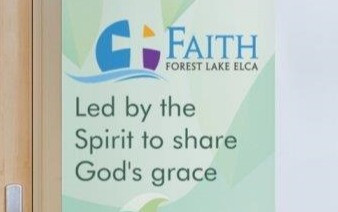 How do we know we are being led by the spirit?
One of the most difficult tasks as faithful Christians is discerning where, how, and to what God's Holy Spirit is calling us. There have been times in my life, where it was obvious that God was calling me to something and times when the process of discernment was long, painful, and incredibly challenging.
So how do we know what is the leading of the Holy Spirit and what is the leading of my own desires or will? Our Mission Engagement conversations identified that God's Holy Spirit calls us to actions that are good: kind, loving, generous and that serve our neighbor or build others up. When this happens, we often receive "the peace that surpasses understanding" (from Philippians 4:7) and a deep sense that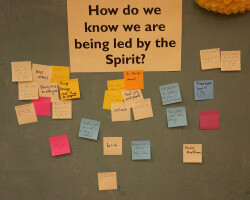 we have done what God wanted for us. Looking back on these times, we may be surprised by what an impact our small kindness did in the world and may even be able to see how our spirit-led steps were an answer to prayer – of which we were completely unaware!
Sometimes, we know it is the Spirit calling because we can't shake loose or move on from the good we are called to … it just keeps chewing on us, inviting us, coming up in conversation and compelling us until we say "yes!" This can be very annoying, especially if it is something that we don't necessarily want to do or that makes us uncomfortable! But God is graciously persistent in calling us to share that radical love and mercy with others and won't let us go simply because of our impatience or blindness to what God has in store for us. In times of difficult discernment, I often reflect upon Romans 8:26-27,
"Likewise, the Spirit helps us in our weakness; for we do not know how to pray as we ought, but that very Spirit intercedes with sighs too deep for words. And God who searches the heart, knows what is the mind of the Spirit, because the Spirit intercedes for the saints according to the will of God."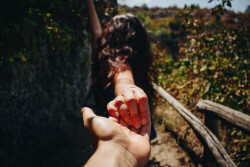 We must discern the leading of the Holy Spirit both as individuals and as a community of faith. It is a gift to listen, follow, and rejoice in the work God is doing in and through us. Thanks be to God for the leading of the Holy Spirit!
In January 2019, the Faith congregation adopted a new mission statement:
Led by the Spirit to share God's grace.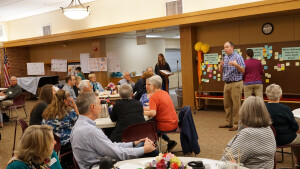 On Sunday, May 5, all were invited to engage in this mission so that it could inspire our shared ministry. Pastor John opened with a reflection on "Led by the Spirit." Then participants engaged in guided discussion around "Led by the Spirit." Feedback was collected on sticky notes, and Deacon Nina summarized the discussion for the large group. The same format was followed for "to share God's grace."
This is the third of a seven-part series to share the results of that discussion.