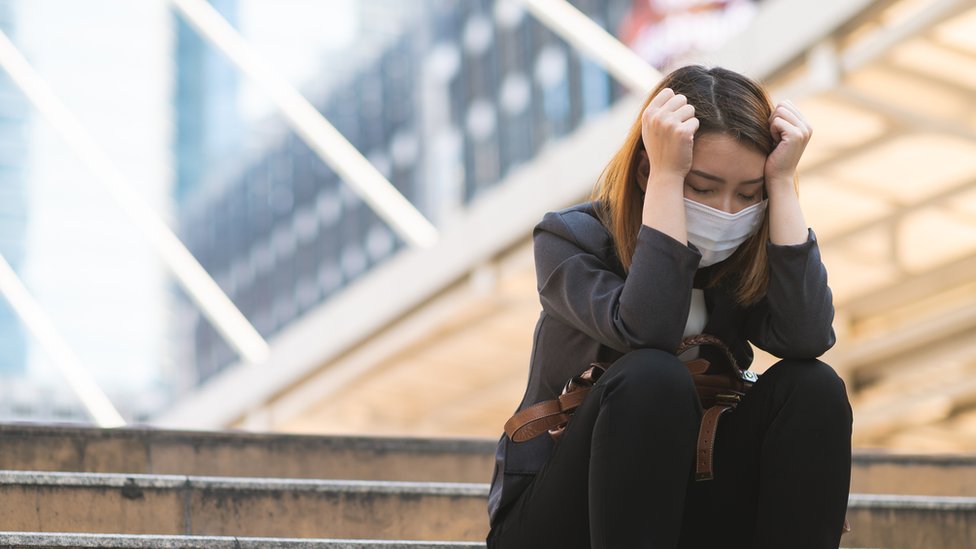 I remember, a year ago, watching an NBC special about the lockdown in Wuhan, China that made the city of 11 million people look like a ghost town.
Naively, I thought how frustrating that must be for the people in that area. Never in my wildest dreams did I think that the United States would experience anything of that magnitude.
We are about to enter our second year of the global pandemic and much has changed since March 2020.
We all know someone (or had it yourself) who has had Covid-19. Some have had a loss of smell and taste for a few days, but otherwise, moved past the symptoms quickly. Others are considered long-haulers—still feeling the impact of Covid, despite not having pre-existing conditions and living with side-effects that have disrupted their lives. Sadly, others have died from Covid. Our church is not immune—and as I visit with our local funeral homes, they are seeing an uptick in Covid deaths, too.
A year later, where are we now? As much as we want this to be over, the light at the end of the tunnel is visible… but it's definitely not blinding us.
In our church, Faith Lutheran, we begin a season called Lent—a time to prepare for Easter on April 4th. On Sunday, we read a story about Jesus entering the wilderness.
How timely, right? We "get" wilderness.
As I observe the wilderness, the pandemic fatigue is real. We want out of the wilderness! Maybe it sounds like Psalm 13:1: How long, Lord? Will you forget me forever?
Year 2 of the pandemic will be a true test in how we effectively navigate the transition out of the wilderness and back into a sense of normalcy. There must be intentionality around decisions, especially as the reports of the variants of the virus are more contagious.
Yet, I am beginning to see the signs of hope.
Vaccination rates are increasing daily. Schools are going back to in-person, while families that choose to continue distance learning/homeschooling aren't left behind. Businesses and restaurants continue to navigate new and better ways to serve customers. Churches are providing a word of good news—what a blessing for our members to know how to participate in church when temps were -20° and they can stay home.
Churches, legitimately, face some of the most difficult decisions moving forward on "when" to be normal. Some churches are opening the doors wide open… others haven't opened at all.
Spiritual leaders are experiencing the pandemic fatigue, too. It lifts my spirits to hear your stories—and to see how ministry remains an essential value for so many. God is leading us through this time.
I continue to seek self-growth during this wilderness wandering. What new pandemic solutions will remain in place? What "good" has come from this? Those are the questions I'll continue to dwell on during Lent.
Bless you for being patient and filling your spiritual needs as safely as possible. We are not alone. God is with us in the wilderness, no matter where we are.