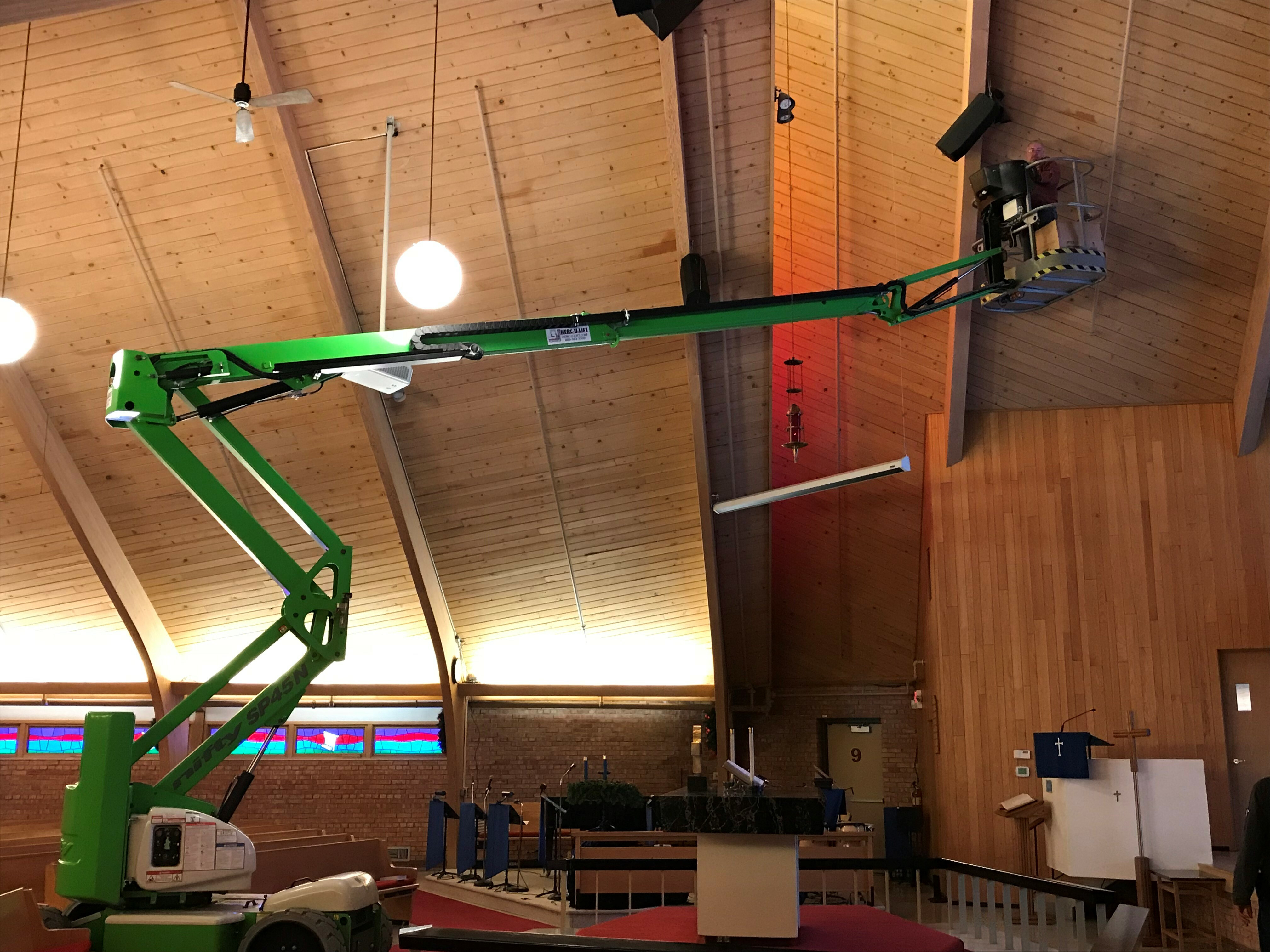 How many Lutherans does it take to change a light bulb?
Our sanctuary design provides unique facility management challenges.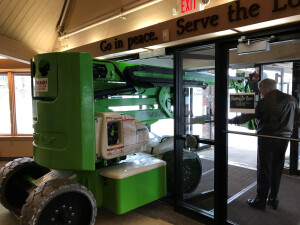 On December 13, we (very carefully...with inches to spare) maneuvered a lift into the Circle Drive Entrance, across the Fellowship Area, and up the aisle of the sanctuary. This allowed us to replace burned out bulbs and replace all bulbs with LED lighting. With the extended life span of LED bulbs, we expect it will be a long time until we have to do this again.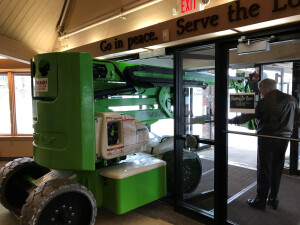 We look forward to seeing a well illuminated choir and altar on Sunday again.
Let there be light!