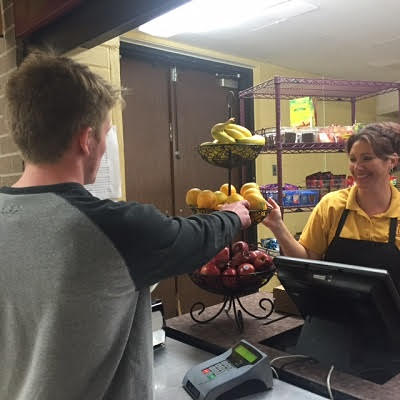 Hungry Minds Need Food II
"Dear Parent / Guardian
A message to you from Faith Lutheran Church of Forest Lake: Our hope is that families in difficult situations know that we at Faith Lutheran care about you and your children. We also hope that your future circumstances might allow you and your children to consider 'paying this gift forward' to others who may be in a similar situation.
We hope this gift lifts your spirits and helps support your family. We are glad you are part of the Forest Lake Area Schools.
Faith Lutheran Church Mission Grant Serving Children in ISD 831"
This is the second year that Faith Lutheran has been blessed to come alongside families under financial stress in our community. Children in Forest Lake experience food insecurity. These children may live in families who do not qualify for the reduced or free lunch program because their income is too high. Some of those families have annual income that is only a few hundred dollars over the threshold.
Our local school district always feeds children a full meal regardless of their family's ability to pay (hats off to Forest Lake Food Service!). When families fall behind in their food service account, the district and the family experience the stress of deficit and debt.
This is where you come in, Faith Lutheran.
Through your gifts and offerings, we are able to provide a grant to the school district that is passed on to families in need to reduce or erase debt in their food service accounts. Each family that receives this gift gets the letter of hope and encouragement from you. How cool is that!
Thank you, Connie Hendrickson, for applying for the grant and for your advocacy for children in our school district.
Kathy Hoff, the Forest Lake Food Service Supervisor, thanks all of you for your generous support.