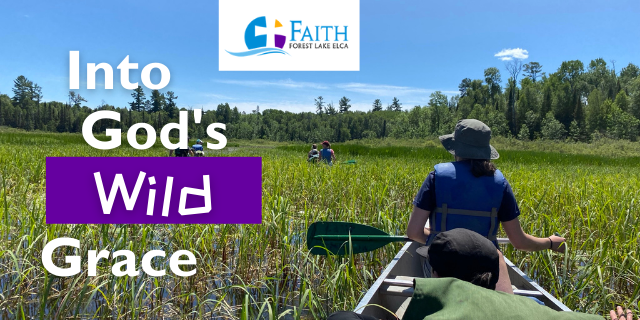 Into God's Wild Grace: Summer Youth Appeal
Thank you, Faith. This summer you provided 6 scholarships to kids attending Camp Wapo where they experienced the joy of Christ together. You supported 16 youth traveling to the Boundary Waters Canoe Area who paddled and portaged into God's wild grace. You walked alongside 23 youth on their 3-year confirmation journey, Affirming their Baptisms, (with pandemic precautions) in May.
Now is the time to replenish our camp and trip scholarship account and to purchase new confirmation robes. Our goal is to raise $3,000 by August 31. Gifts can be made by check or online, memo Youth Appeal.
Our next special appeal, God's Work Our Hands, will be in October. Children from Faith will collect snacks and donations for local schools to give to kids as needed who are hungry during the school day. Please note that we are not holding a school supply drive this year due to changing needs caused by the pandemic. Thank you to all who have contributed to this important ministry in past years.