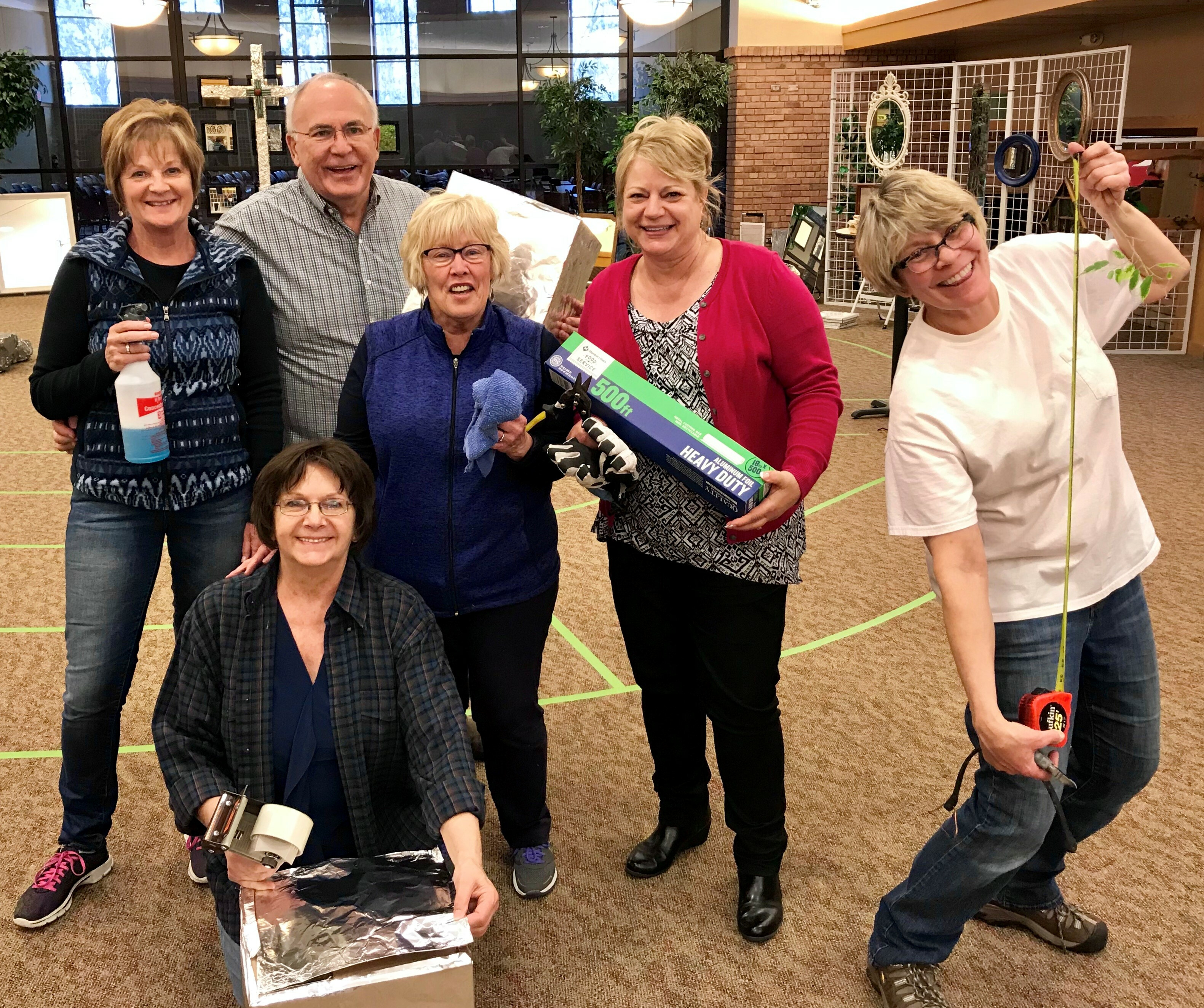 Starting early on Monday morning, the Faith design team worked tirelessly throughout Holy Week to create a sacred space in our fellowship area for Easter morning.
Inspired by our Lenten theme "I want Jesus to walk with me," the idea of a labyrinth reflection garden blossomed.
The definition of labyrinth "is a complicated irregular network of passages or paths in which it is difficult to find one's way; a maze." The Faith labyrinth reflection garden is:
A sacred space in a geometric form

Walking meditation

Journey into enlightenment and out again
Surrounding the labyrinth is a collection of mirrors. The mirrors are a reminder of how Jesus loves and sees each of us, even when we do not Jesus.
John 20: 13-16 (paraphrased): I may not recognize Jesus but he always recognizes me. It's personal.
What I recognize in our Faith design team is a commitment to further our shared mission of serving God. By enhancing the beauty of our space and by challenging us to see ourselves and our physical surroundings in new ways we can all grow in faith.
Thank you, Renee Waddell, Bill Somrock, Bev Larson, Deborah Peterson, Mary Buck and Ann Sargeant for demonstrating generous stewardship of time and talent. What a blessing you are to our community.