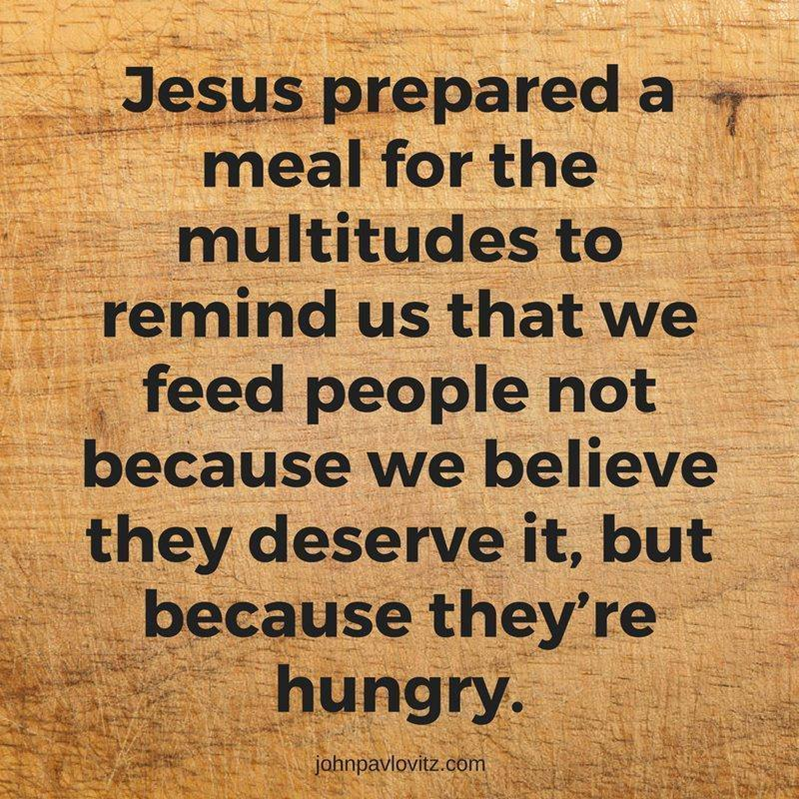 It's time to talk about food
Food is a critical element to bring people together. Food and fellowship go hand in hand—this is especially true in a church.
Food is also a critical element in our response to the needs of our neighbors. If someone is sick, we bring their family food. Schools ask for assistance? We'll provide snacks or food shelf items for Rangers Helping Rangers. This year's Super Bowl game may have been a dud, but our engagement with the "Soup-er Bowl of Caring" provided a terrific response of canned goods and money to help local food shelves which raised over $1,000 for Community Helping Hands and 260 lbs of food to Family Pathways.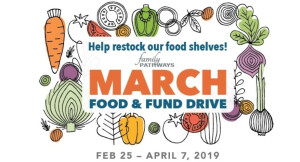 In March, Family Pathways has specifically asked our community to provide more help. One of their audiences is to churches. They've encouraged us to "Pack the Pews" with food donations through the month of March in order to address food insecurity in our community.
"This is a state-wide effort to raise funds and food as many food shelves see the excitement of holiday giving dwindle," said Michelle Thomas, the Director of Marketing and Strategic Partnerships with Family Pathways.
In 2018, Family Pathways fed 16,490 people in East Central Minnesota and Polk County, WI and over 2.1 million meals were distributed.
That means there are a lot of people who need help—but there are also many people in our communities who can comfortably share from the abundance that we have.
We have neighbors who are hungry. If you're waiting to be asked to help, on behalf of Family Pathways, please help!
"When people donate financially, we can stretch those dollars further," said CEO Lisa Mears. "Our partnerships with food banks allow us to procure more for less. Your dollar at the grocery story stretches to $10 because of our purchasing power and procurement through the food bank."
"$10 feeds a family of four for a week," said Thomas. "So think about how far $100 goes."
Family Pathways has an ambitious overall goal for the March FoodShare Campaign to raise $150,000 and 150,000 lbs of food.
To learn more about the drive and to find ways to donate, I'd encourage you to visit their website https://www.familypathways.org/ or ask your church, community group, or co-workers if they'd be interested in sponsoring a drive with you.
I saw a meme on somebody's Facebook page that said "Jesus prepared a meal for the multitudes to remind us that we feed people not because we believe they deserve it, but because they're hungry."
We are being asked to feed the multitude because people are hungry. Thank you for responding to the ask.