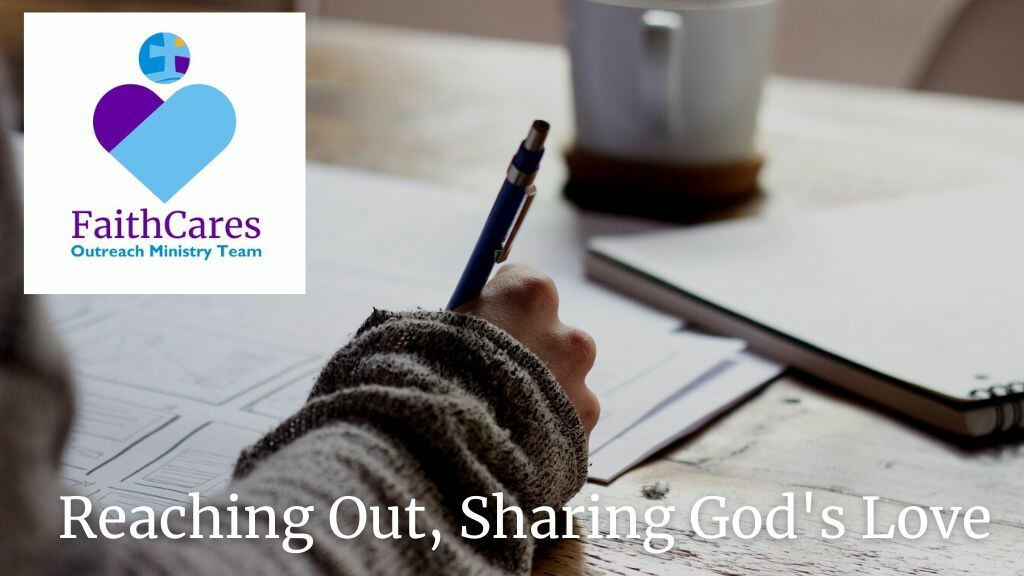 Join the FaithCares Outreach Ministry Team
Join the FaithCares Outreach Ministry Team
One great ministry team at Faith is serving behind the scenes every month! We have a committed team of volunteers to share love, encouragement, and connection with those who are homebound or may just benefit from someone to brighten their day!
One volunteer shared the powerful impact of this service:
"We moved back to the Forest Lake area just as COVID hit with its reign of isolation. So it was almost impossible to reconnect with people we had known previously or make new acquaintances. But FaithCares Outreach gave me the opportunity to do just that! I know through phone conversations with recipients and notes I receive in return from several, (or their family member who acts as their secretary,) that they are so grateful for these interactions with their faith community. And what I also know is that I am doubly blessed in return through my interactions with them, many of whom I have now had the privilege to meet face to face!
Thank you, Faith, for this blessing of connectedness and friendship!" ~ Marlene
Would you be willing to reach out for a phone visit or send a card, letter, or drawing to some elders or homebound? Volunteers have the choice to opt-in each time based on their schedule. Contact Deacon Nina to join our team of FaithCares Outreach sharing God's love with others. or 651-464-3323