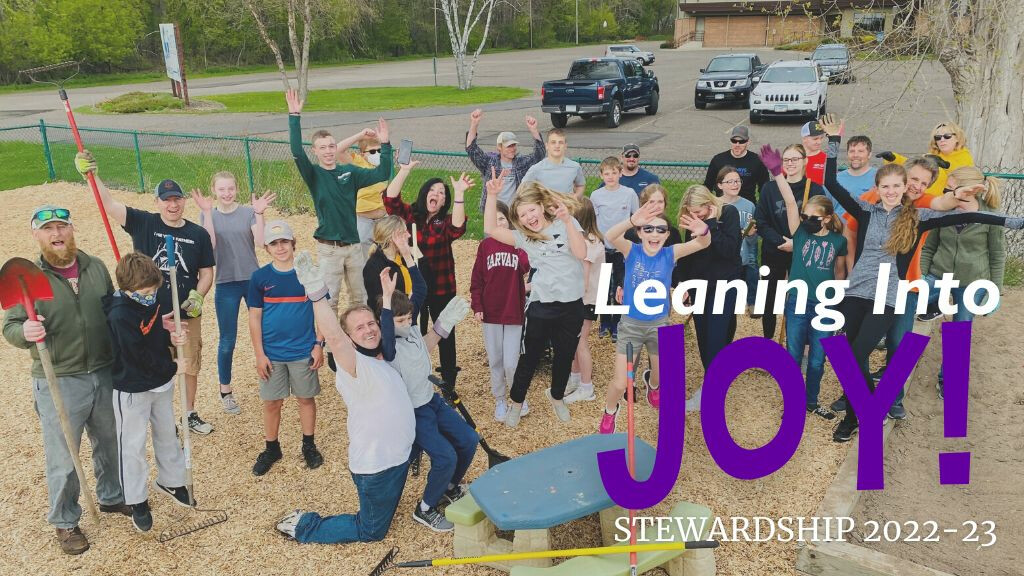 In 2016, I started at Faith Lutheran. We had six kids. No dogs.
Just in time for Christmas card pictures, Faith hosted a photo directory. I loved having a directory to put names with faces as I got to know you.
2016 doesn't feel that long ago until you flip through the pictures and see how much the children have changed and remember the friends no longer with us.
Our family has grown by two kids (and two dogs). It's incredible how different our family looks after eight years.
After the last directory was printed, we wondered if directories would become a thing of the past. With the amount of social media sharing, would a hand-printed directory be necessary again? Now, after a long pandemic and many new families and faces who've joined our congregation, the answer is yes. It's time.
Directories of the past included many pictures of the life of the congregation. This version will be almost exclusively pictures of you.
Sharing images of the life of Faith is a regular occurrence in worship, online, and in mailings. I love to tell people about Faith and that I have the greatest call in the world. We live by the mission of "Led by the Spirit to share God's grace" and you see this in how we serve the world and gather to deepen our faith.
What will this new era hold for us? Where is the Holy Spirit leading our congregation?
I am excited by the energy of worship this fall. I know that there's a wonderment about what worship will look like in the future. Prior to Covid in 2019, Faith averaged 375 people in worship on a Sunday morning with limited online participation. In 2021, with in-person and online attendees, Faith averaged 550 people in worship on a Sunday!
Yes, coming to worship today is a different experience than 2019, but it's important to recognize the reach of our congregation goes beyond the walls of the sanctuary. We can worship in person or from home, but we all have taken the responsibility of serving outside of church. Faith Lutheran is known for our mission to the community and how we take care of others through food ministry, helping the unsheltered, walking with an Afghan refugee family, and Christian education that impacts all ages.
This is a testament to your generous financial stewardship. Thank you, Faith, for supporting the many ministries of our congregation!
I'm grateful for the dedication of our tech team, our worship leaders, and the staff and volunteers who helped anchor Faith during a pandemic that significantly changed how we could worship together. We were resilient and adaptable these past years. We frequently leaned on the word "hope".
For the remainder of 2022, I'm leaning into "joy." There is much to celebrate and be thankful for.
I see large groups of kids during the Children's message and our Confirmation classes continue to generate thoughtful conversation and lifelong bonds. This summer, over 30 members of Faith went on a canoe trip to the Boundary Waters and 15 high schoolers attended a bonfire at the beginning of the month.
The first Faith Art Show was a huge success and the artwork that you created is beautiful. If you haven't walked through the lobby at Faith, please do so before October 16th! Senior Fellowship returns for our monthly lunch on October 13th. Family events and service opportunities are in the works, too.
The staff at Faith continues to provide opportunities to be involved in ministry and to encourage each other in our walk of faith. Your ongoing stewardship and generosity allow Faith to continue to lead boldly into the next year as we are rooted in our mission. THANK YOU so much for all the ways that you give of your time, talent, and treasure.
What will Faith look like eight years from now? Our church will indeed look different, but I'm confident the Holy Spirit will continue to stir up important connections and ministry. The images we put down on paper in 2022 will be a snapshot of the present, but also an important witness to our hope and joy for the future. The past three years have had challenges; the hope we longed for is finally coming into focus.
Thank you, Faith, I'll see you this fall and please make sure to book a spot for the new photo directory!
Pastor John Klawiter