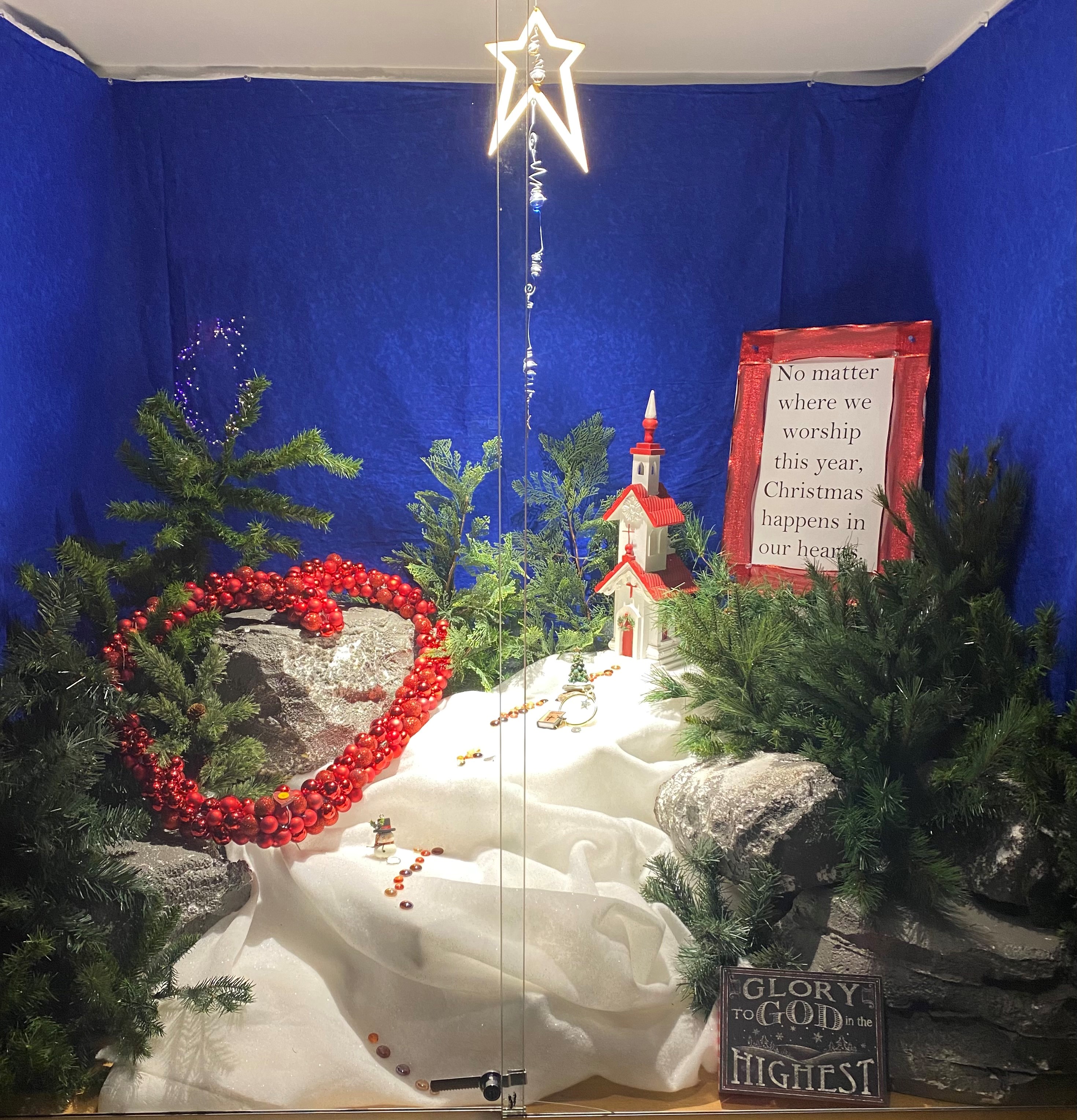 Faith Lutheran is not having in person worship on Christmas Eve this year.
Since July, we've provided in person worship on Sunday mornings and it continues to serve a purpose for the people who attend. We have yet to have a large enough gathering where our Covid safety protocols were significantly stretched.
Christmas is a different ballgame.
While vaccines are being distributed, we are still not out of the woods. The effects of Covid are taking a toll on our congregation, as well as our community, as more people who are contracting it have died.
Hope is what guides our faith; reality guides our decision making.
While it's tempting to open our doors on Christmas Eve, putting restrictions on who can attend while not being able to sing our favorite Christmas carols out loud made this an easy decision for our church leadership to make.
I'm grateful for these leaders and that our congregation continues to be supportive of those choices, as we all long for the day in the near future when we can safely gather again.
We've abided by the motto that "if the inn isn't open for all of us, we aren't going to open it for some of us"—which would create barriers for people trying to attend if we don't have enough safely distanced seats.
But we aren't "canceling Christmas."
Our congregation will be engaged in this service online at 3 and 7 pm and on the radio at 7 pm. Worship will provide the opportunity to soak in the music and message of hope that Christmas brings, especially as we put a close to this year.
More than ever, celebrating Christmas is about more than just attending a service in a church.
Celebrating Christmas is how we treat our neighbors—by making safe decisions this holiday season about Covid. Celebrating Christmas is about sharing with our neighbors in need—clothing, food, shelter, prayers, time.
At the beginning of the year, Faith Lutheran was poised to jump feet first into an exciting new ministry to provide housing, especially geared for homeless veterans.
At the end of January, we tasked a development team to explore the feasibility of building a Sacred Settlement of tiny houses that would be on our church grounds.
Covid put a pause to those plans. But it hasn't dampened our spirit. Thanks to the funds provided by a generous member, we were able to build a tiny house for a veteran. We are optimistic that the first Sacred Settlement will be established in St. Paul in 2021.
Faith is bringing that house up to our parking lot for Christmas week—adorned with Christmas lights to match the beauty of our prayer garden scene. The house will be at Faith until Sunday, Dec 27th as a reminder of the work we are called to do. I invite you to come and see it. I'm inspired by the opportunity for churches to respond to the crisis of homelessness in America. But it takes time.
Maybe, someday, that house will end up at Faith permanently.
As we celebrate Christmas from our homes, we see the need to look beyond our homes and meet the needs of those members of our community without one.