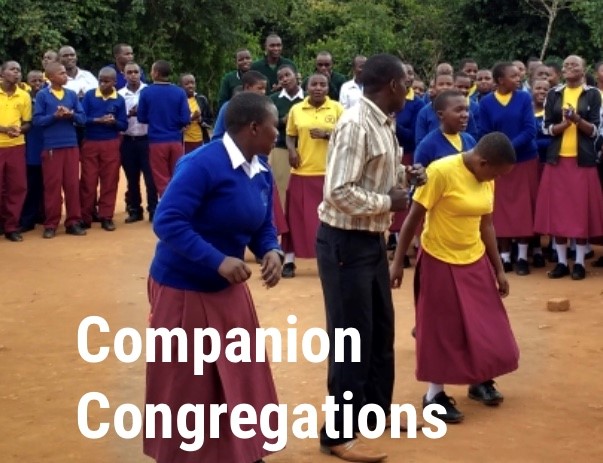 News from Kidabaga
Thank you, Faith Lutheran, for your ongoing support of Kidabaga parish in Tanzania and its preaching points and of Bega Kwa Bega.
Officially begun in 1987 as a synod to synod program with a primary focus on educating pastors for the rapidly growing Evangelical Lutheran Church in Tanzania, the Bega Kwa Bega companion relationship with the Iringa Diocese has evolved into a grassroots movement. Shoulder to shoulder and hand in hand, this is how Bega Kwa Bega has grown. Its strength lies in the grassroots network of relationships that links congregations and communities of faith across continents. Our Faith Lutheran companion congregation is in Kidabaga.
Here is an update and prayer requests from our friends in Kidabaga:
Receive so many Easter greetings from pastors Joshua Mwilafi and Hongera Mwelela (a new Christian education pastor). May you read Isaya 53:1-7.
We are progressing with the construction of our guest house; plastering and window frame fixing is done. We are fundraising to continue with some works which are still remaining. Until now we are looking forward to the following works:
1. To purchase tiles and fix on the floor.
2. Making and fixing eleven doors
Besides the guest house we are making more benches/pews for the church. We still need 16 benches.
May you pray for the following please.
1. Pray for the sustainability of our partnership.
2. Pray for youth to like the church and attend all services including youths camps.
3. Pray for the evangelism which is part and parcel of our parish.
on behalf of Kidabaga members
Pastor Joshua Mwilafi