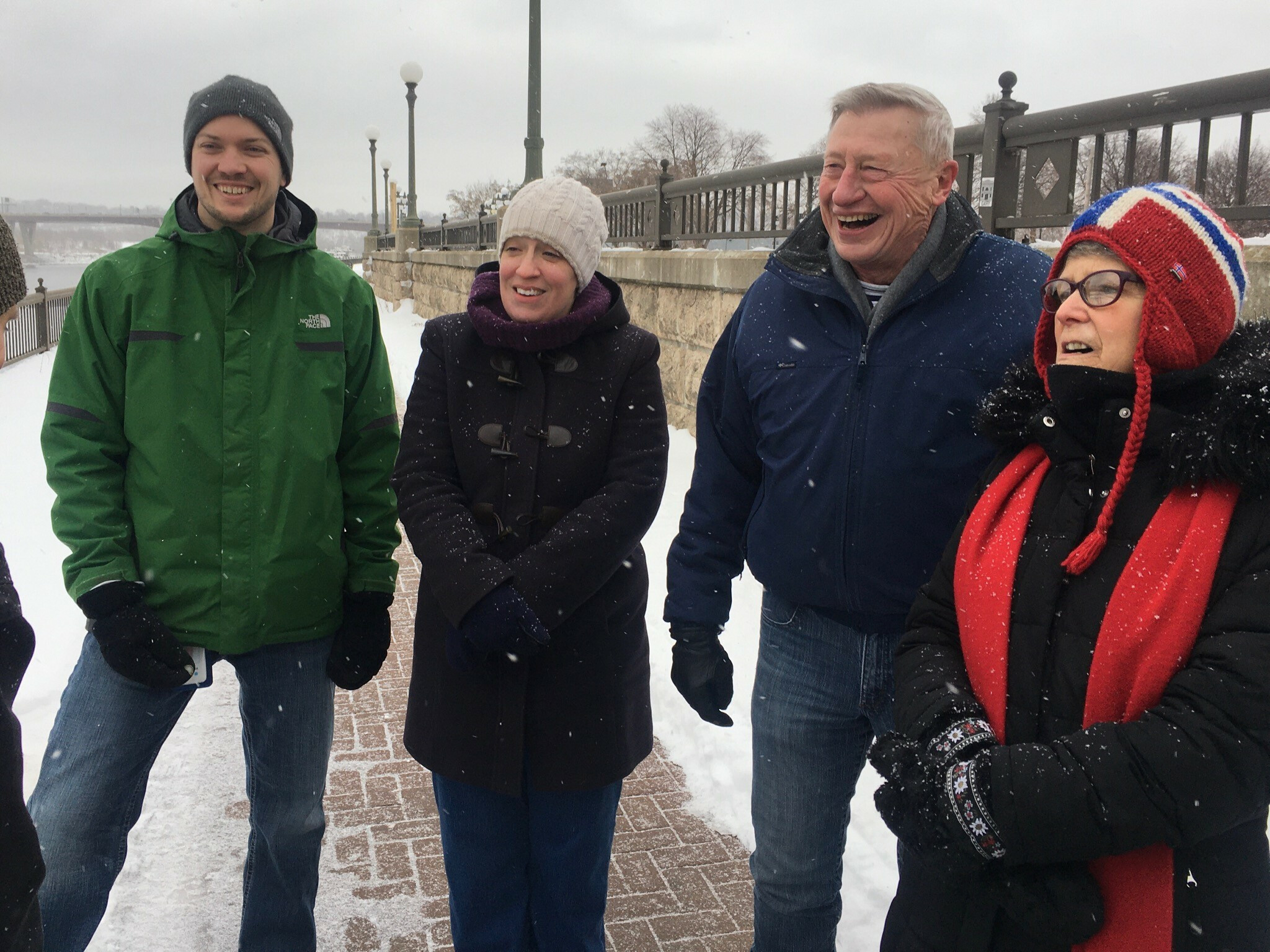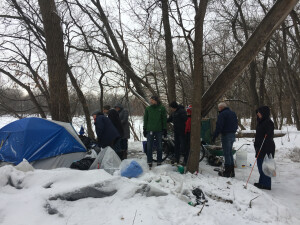 The Development Team is digging in and excited to continue the wonderful work initiated in the exploratory phase of the Sacred Settlement project! We started our journey by walking in the footsteps of those already serving the homeless on a regular basis, by partnering with Walking with a Purpose to bring food, supplies, and some friendly faces to those in need in St. Paul. Afterwards, we traveled to Woodland Hills Church to enjoy a meal together within the tiny house with members of Settled. Our time together helped us to get to know each other better and visualize how dramatically a life could be changed by moving from the streets into a tiny house!
Since then, we have divided up responsibilities for the development of a Sacred Settlement based on our own individual talents and the needs of the project.
Nicole Lindberg

Community/Neighborhood Outreach
Supportive Network

Jeanette Hahn

Community/Neighborhood Outreach
Supportive Network - Missionals
Colleen Diemer

Partnerships
Supportive Network - Advocacy
Risk Plan

Jason Quill

Congregational Communication
Operations Plan
Site Plan

Joe Mollner

Site Plan / City Communications
Security / Police Relations
Regulatory Plans
We are deeply honored that you all gave us the responsibility to define the details of this project and to communicate what we find. We are currently putting together a schedule of key activities for the team to work towards that we will share with you in a variety of ways, such as notices in the bulletin, additional blogs, neighborhood events, and information sessions. We look forward to working with all of you in the coming months!