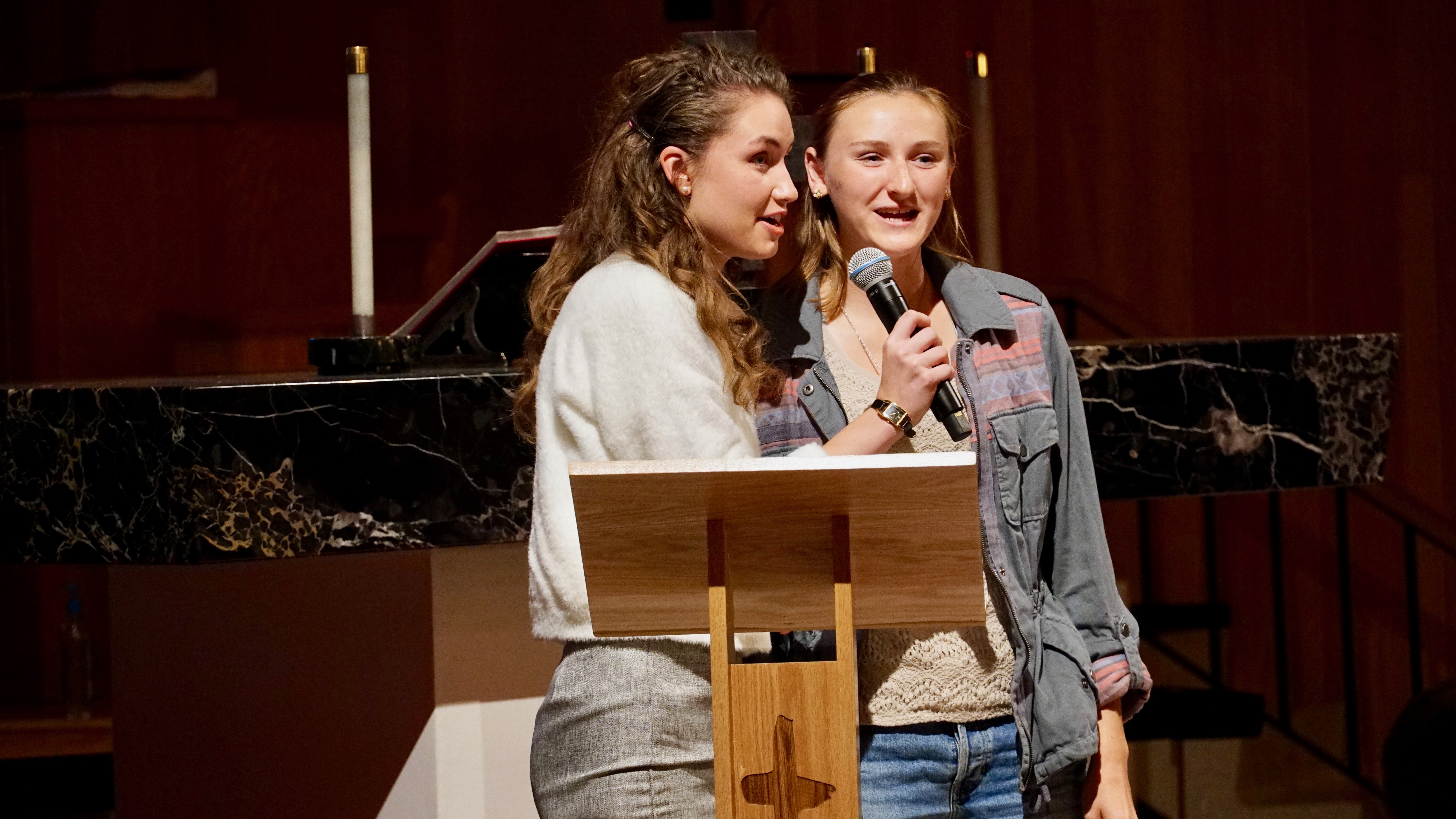 "What an awesome event!" "I was so touched by the stories I heard." "Wow!"
Share Tank, Forest Lake's first ever community sharing competition, took place on September 11th at Faith.
Spiritual entrepreneurs pitched ideas to community leaders and received grants in the amount of $2,250 to $3,250 to support ministry in our community.
Jenny Mason and Carrin Mahmood asked for funds to create a recreation area in the basement of the Hugo Family Shelter. This will give kids living there a place to play and hang out.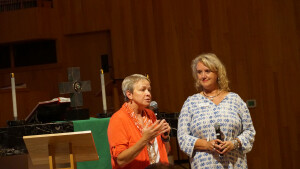 Nancy Mollner boldly challenged the studio audience to imagine what it would feel like to flee your home and country like a refugee. She asked for grant money to continue to support refugees in Minnesota, partnering with Lutheran Social Services, and to promote awareness in our community about challenges that refugees face.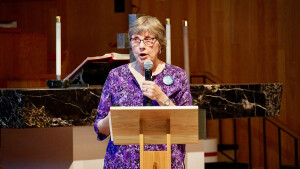 Deborah Peterson shared with the studio audience some of the work that has already been done by the Cherish All Children / anti human trafficking committee. She asked for funds to implement a program with Men as Peacemakers to end the demand.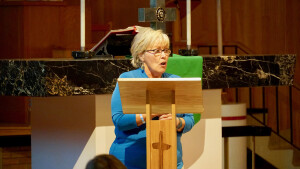 Finally, high school students Angelina Rachie and Hannah Helinsky told us about the need for a food shelf at Forest Lake schools for students who do not have enough to eat at home. Mission grant funds will allow them to expand the program to feed all students in need and to include charter schools. They also have plans to involve more leaders in the program.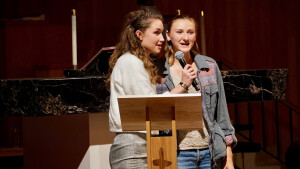 Four "sharks" from the community asked challenging questions and told stories about their hearts for sharing. Eric Ernst, owner of Ernie's Eatery, grew up in a home that opened its doors to those in need of shelter and has an extended multi-cultural family. Linda Madsen, former superintendent of Forest Lake Area Schools, shared how the district works to identify needs and support students who are homeless. Robin Lind, owner of Dance Tech Studios, has personal experience with those who have experienced sex trafficking and has a heart for protecting the children of our community. Rick Peterson, Chief of the Forest Lake Police Department, told a touching story about "Shop with a Cop," a program where local police officers fund raise and buy toys for children in need at Christmas time. One particular child they were shopping with chose to buy groceries rather than toys or clothes for himself. Chief Peterson has a heart for making sure kids in our community have food to eat in their homes.
Tears were shed, hearts were touched and there was terrific energy in the room. In the end, the sharks awarded $2,000 to each grant!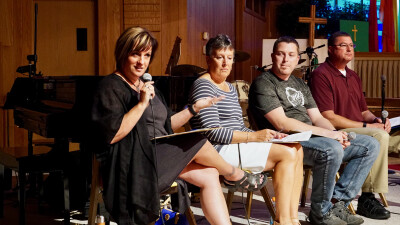 Then the studio audience was given a change to participate! Thanks to a generous additional grant from the Saint Paul Area Synod of the Evangelical Lutheran Church in America, the studio audience voted to determine which grant would receive an ADDITIONAL $1,000. By a slim margin of 1 vote, the Forest Lake High School Food Shelf won the studio audience vote!
THANK YOU to all who attended and to all who gave to our 2017 capital campaign and worked at the Faith Rummage sales. It is only by your support that this event was possible. Thank you also to the Benevolence Team and Stewardship Team for event planning and support and to the Faith Church Council for serving ice cream after the event.