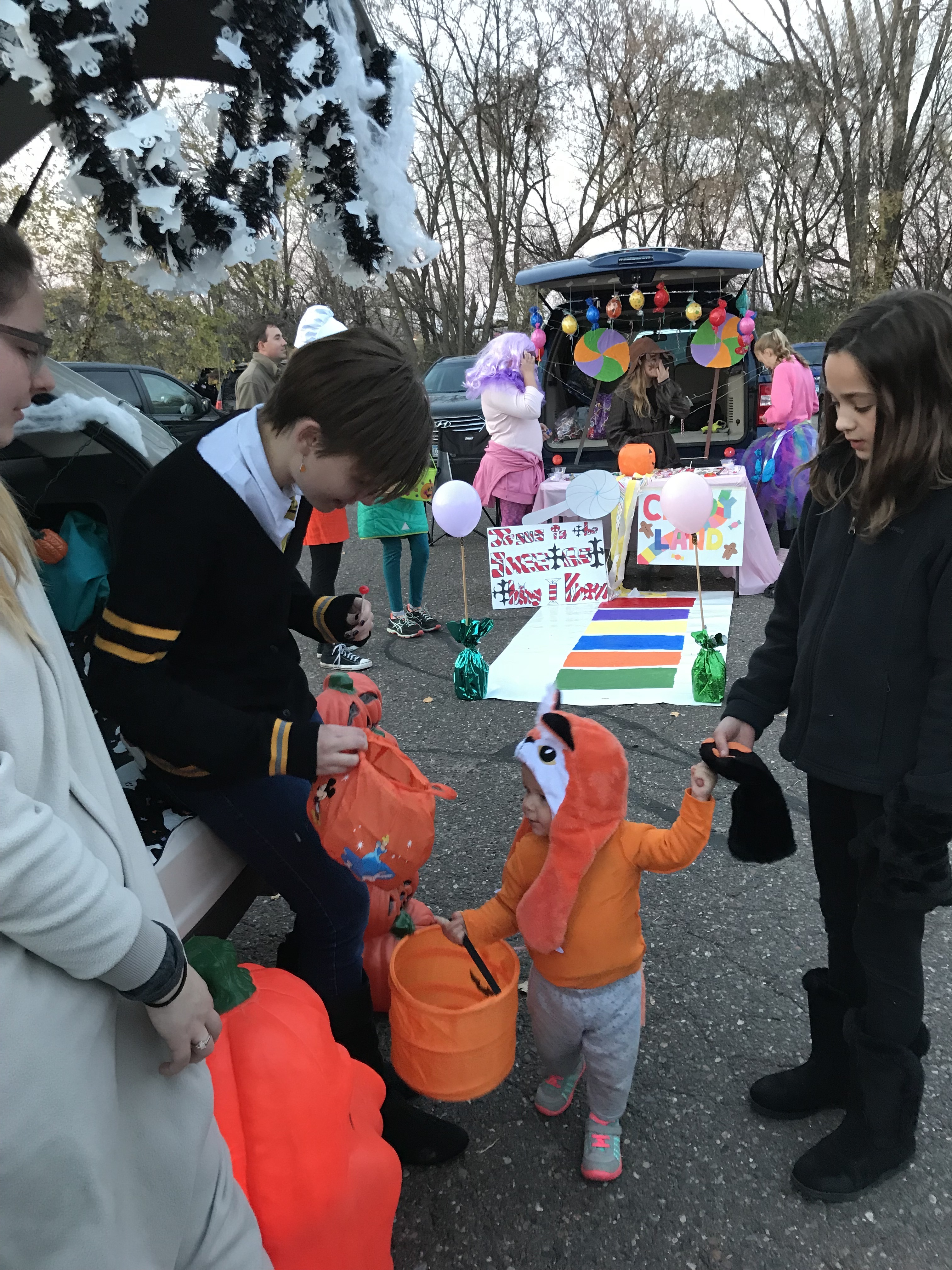 Spooooooooky
Did you hear about the spooooooooky night at Faith?
On Wednesday, October 25th Faith hosted the annual Trunk or Treat and Spooky Music event. The kitchen staff and volunteers served over 200 meals! LADC Staff and Confirmation students helped lead games and crafts. Outside, almost 400 children went through the line to check out all the decorated vehicles in fun themes like McDonalds, Candyland, Skittles, Dr. Seuss, France, and more. There were volunteers from Faith and from the Community including Forest Lake Floral, Police Department, YMCA, Lakes Center for Youth and Families, School Bus, Forest Lake Library, and Jimmy Johns.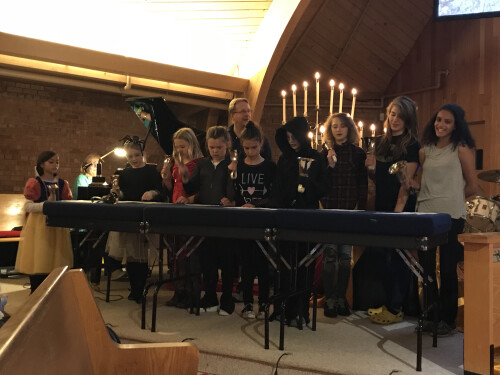 The ending of the night was a special Spooky Music concert with Bill Munson, Shannon Loehrke, Linda Burk, Dean Jensen and Martin Luther was brought back to the future from 1517! He came to check out the Castle in the Sanctuary and talk about that changes he has noticed since he nailed the 95 Thesis on the door.