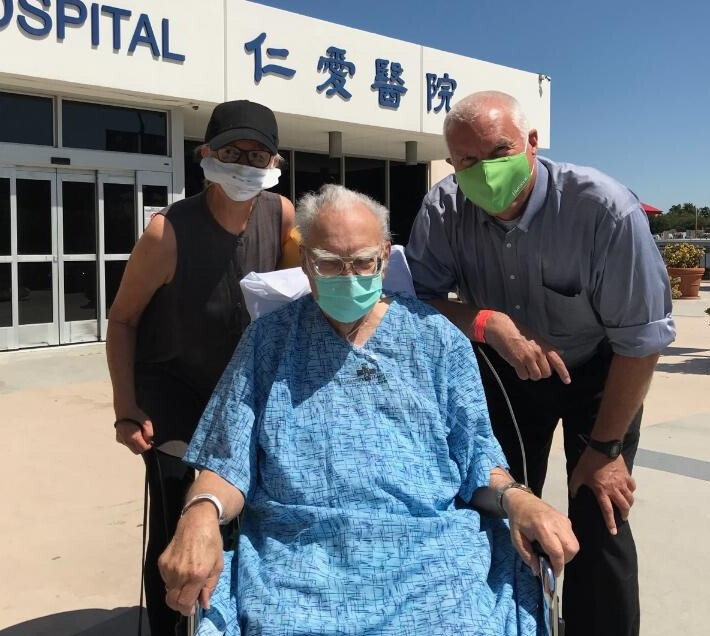 The Thing You're Supposed to Do
My grandpa, also John Klawiter (same spelling, different pronunciation), died last week at the age of 90.
He lived near Los Angeles and it wasn't Covid that claimed him, but because of the brutal toll of Covid in California, his body will remain refrigerated until mid-February at the cemetery before our family can even have an appointment for a burial.
When a ceremony does happen, because of Covid, I will watch via Zoom and share stories of a man who had much influence on my life, despite being physically distant.
I was the first grandchild by eight years, and so at the first whispers of my interest in sports, I quickly received a t-shirt celebrating the LA Lakers "Re-peat" championships in 1987-88, and when I was curious about baseball, a book of the "Illustrated Rules of Baseball" soon found its way to South Dakota. I was enthralled by Grandpa's baseball glove that we brought with on vacation—a piece of equipment from another era—the glove was probably from the 1940's. I'm sure he would have been better off catching my throws bare-handed.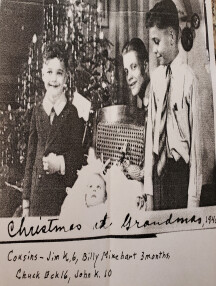 Grandpa's memory was sharp until the end—he recounted stories of his childhood and courting Grandma Barb in Illinois. We talked at Christmas about the Lakers and how much Grandma would have enjoyed seeing them win a title in a bubble. His last letter to me was a thank you note for the Kobe Bryant autobiography I sent him. He said Grandma would have loved reading it too and included a picture of his own childhood—as a 10-year-old boy with his brother and two cousins.
A phone call to LA meant keeping track of the Lakers schedule, because he would answer "Lakers Hotline" if I called on gameday. Conversations would usually last at least an hour. He would always ask about Faith Lutheran and he would listen to my sermons before watching/listening to church was cool.
A staunch Missouri Synod Lutheran schoolteacher, Grandpa made trick-or-treaters identify a picture of "Martin Luther" before giving them candy at Halloween. By the 2nd year, word made it around the neighborhood on what to say to get a treat.
Grandpa's advice that he passed along to his kids, and thus, my dad often said too, was:
"do the thing you're supposed to do when you're supposed to do it."
He was big on personal accountability and not putting off the things you are responsible for accomplishing.
As a pastor, I've walked alongside families that have had long waits before a service thanks to Covid. I've also witnessed wise decisions by those families—smaller gatherings, more connected time with immediate family, wearing masks when gathering with a visitation. It's disruptive and inconvenient. But it's what we all have to do.
Doing the thing we're supposed to do isn't always easy, but the more we take care of each other and respect one another, the better it is for all of us. Maybe, someday soon, we can start seeing a return to normal.
For the time being, do the thing you're supposed to do when you're supposed to do it. Thanks.