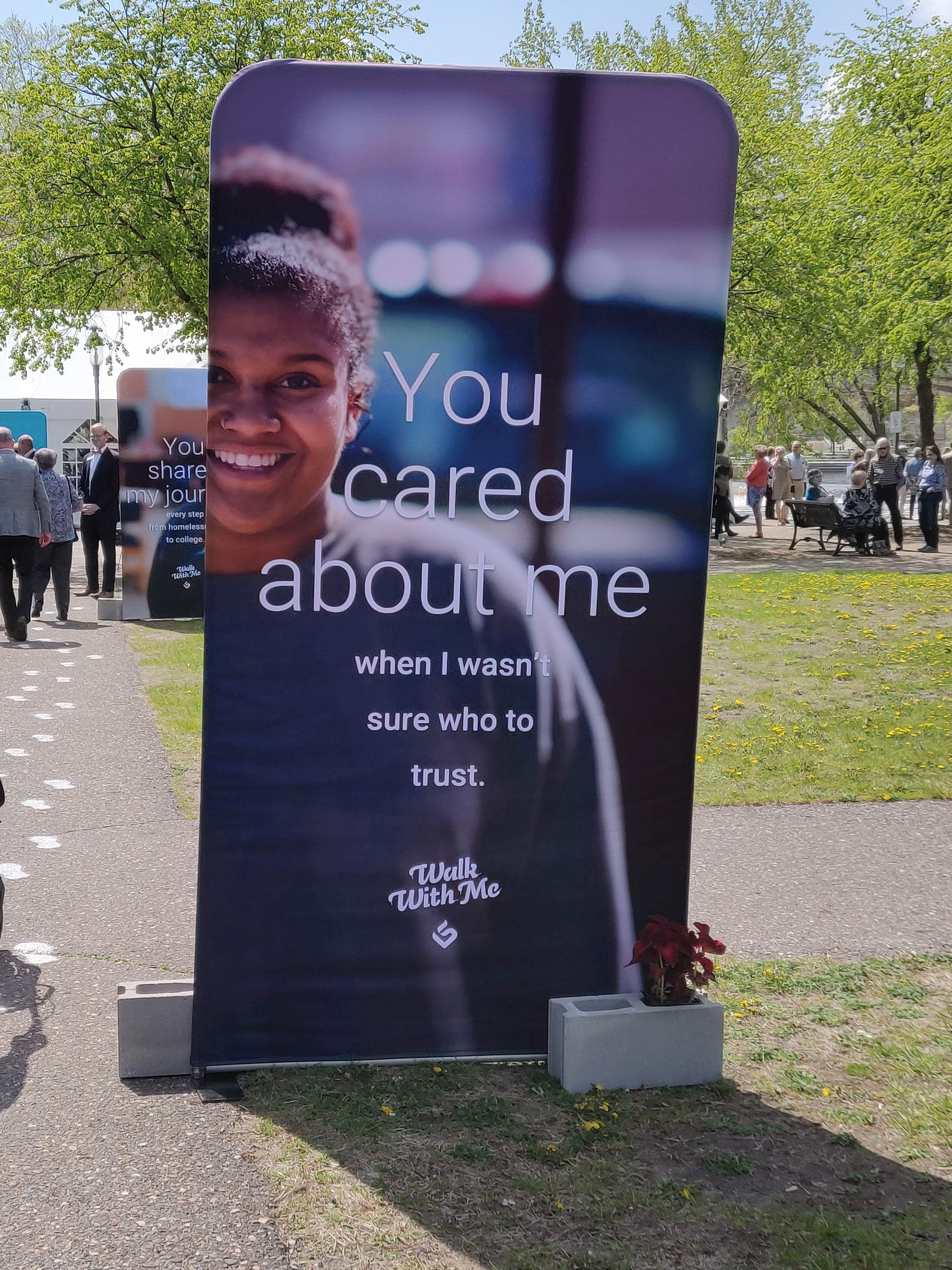 Walk With Me
Nicollet Island Pavilion was site of the "2019 Benefit for Youth" hosted by Lutheran Social Services (LSS) of Minnesota. The brilliant sunny spring day was full of puffy white clouds, blue skies and no bugs. The bonus of the setting was the soothing sound of the Mississippi River flowing through the locks.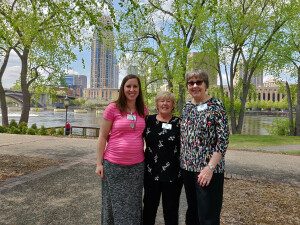 Deacon Nina Joygaard, Nancy Mollner, and Deborah Peterson of Faith Lutheran shared lunch & fellowship with Joy McElroy, Director of Cherish all Children – an organization within LSS. We were there to celebrate and support the vision of LSS of MN that, "All people should have the opportunity to live and work in a community with full and abundant lives". Personal stories about the people in need of services and support from the Lutheran Social Services staff gave snapshots of "how big things become possible when caring adults walk alongside young people who need support". It was humbling, inspiring, and powerful to represent Faith Lutheran Church at this event. Both Lutheran Social Services of MN and Cherish All Children are important partners of our congregation.
Learn more about the amazing work of LSS of MN.
-Deborah Peterson