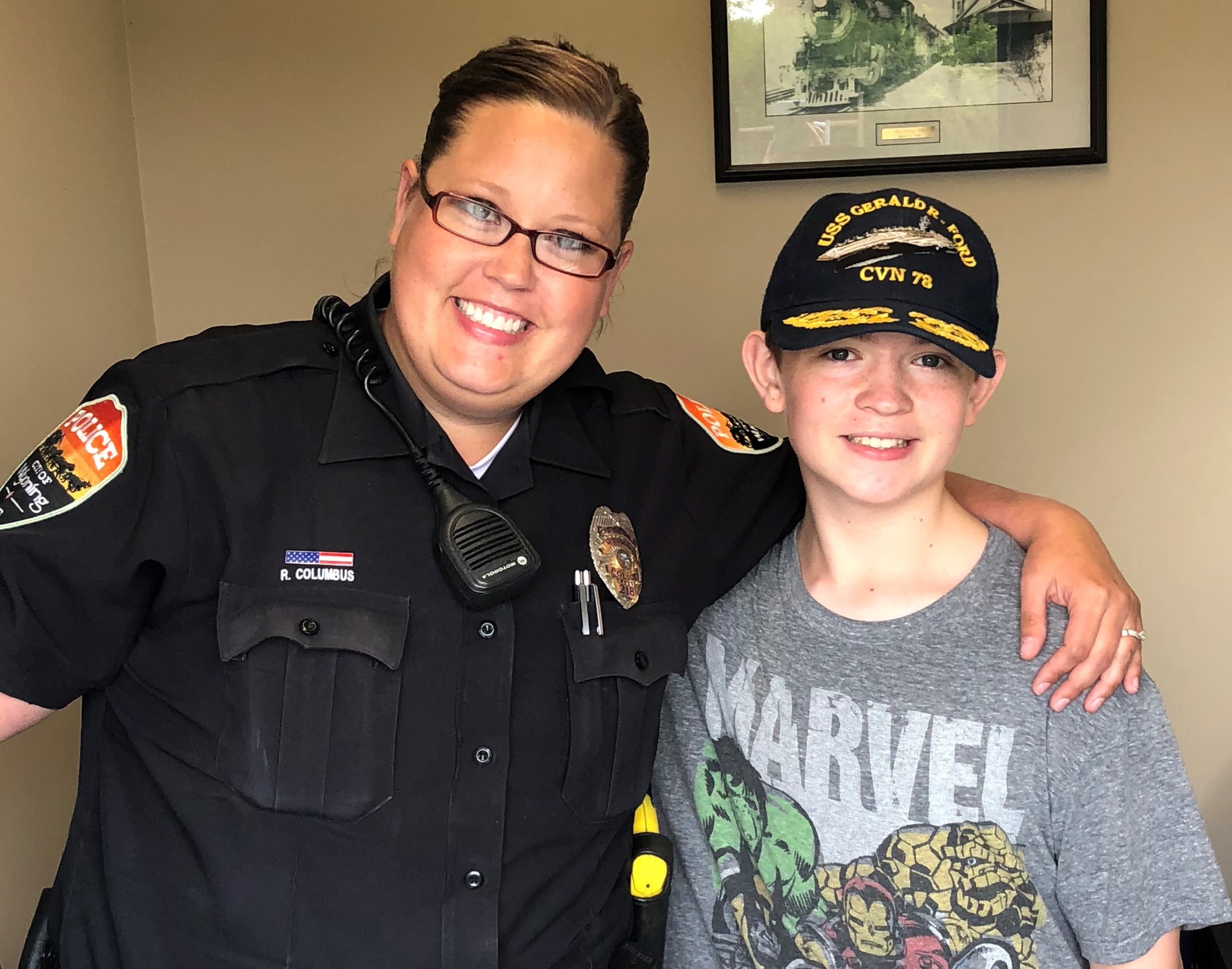 We're lucky to have such an awesome community
In June we launched the Faith $100 challenge. 10 people received $100 during worship and were invited to live generously with the additional gift.
Here is an update from $100 recipient, Hugh Drinkwitz
"I used the money to donate to the Wyoming Police Department to buy snacks and drinks for the Relay for Life event. I also donated directly to Relay for Life to support cancer research."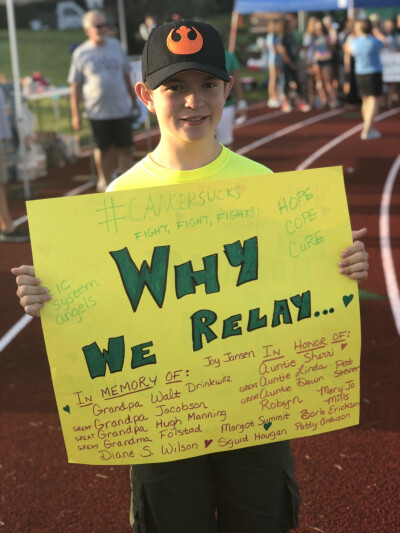 I wrote this note to the Wyoming Police Department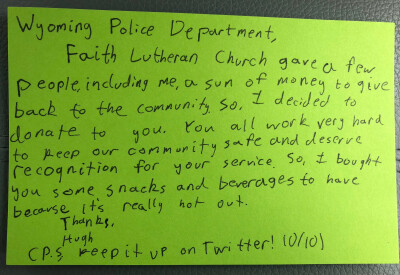 The Wyoming Police Department wrote this on their Facebook page after the event: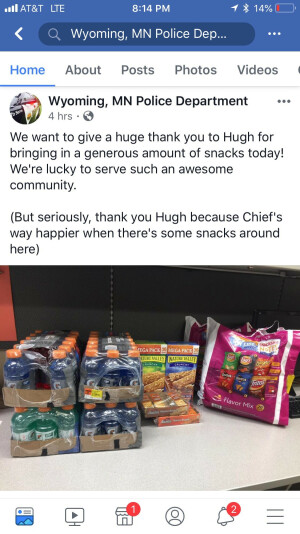 I guess the Police Chief really liked the snacks!