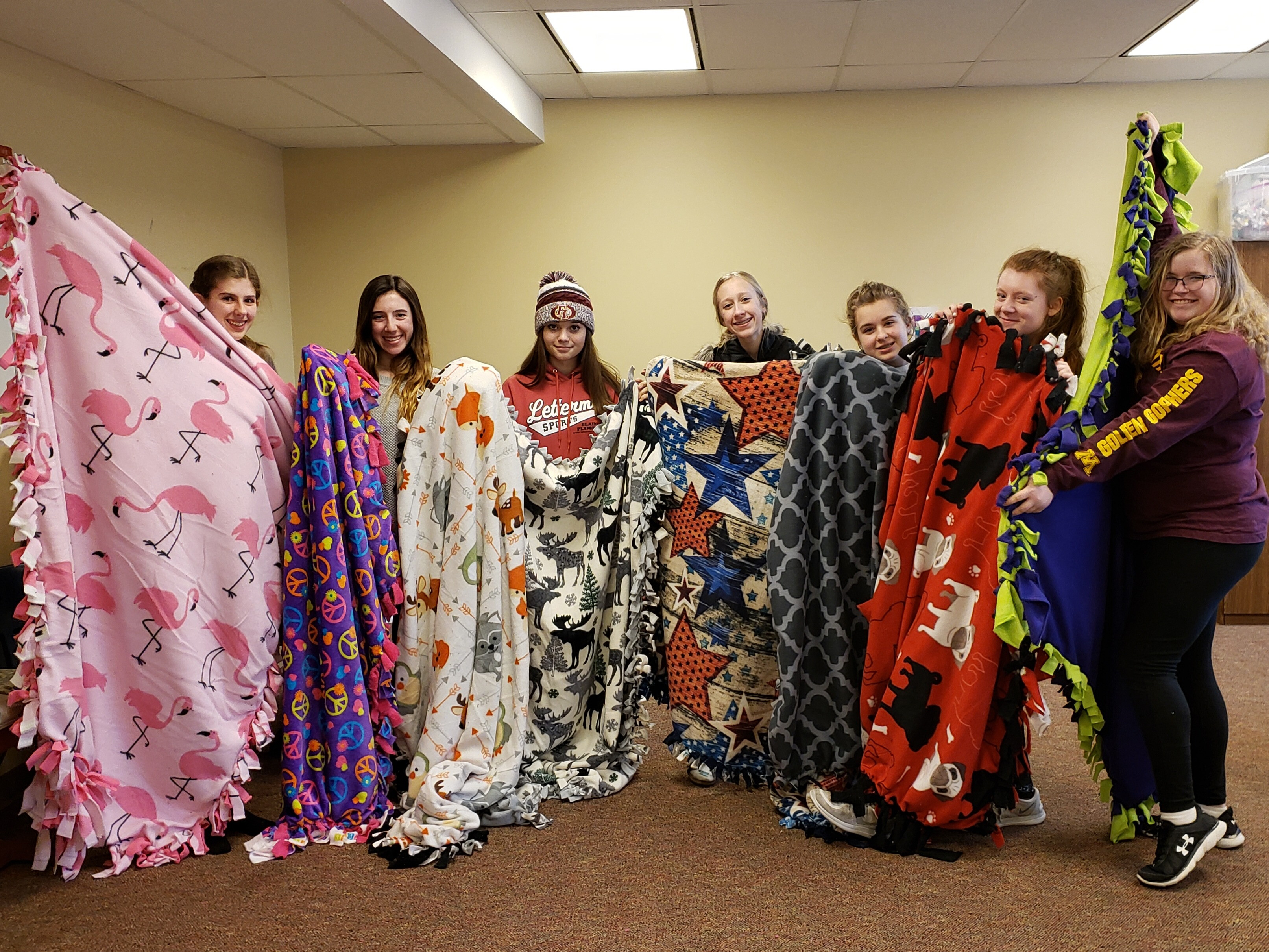 We're proud of these kids
Community outreach is an important component of Faith's Confirmation curriculum.
This group of Faith Confirmation students decided to make blankets for the Children's Hospital in St. Paul. The child life coordinator at the hospital was beyond excited to receive the gift and said we should be proud of these kids!
Thank you, Jodi Halweg, for giving your time to be a mentor and Confirmation guide to these 8th graders.