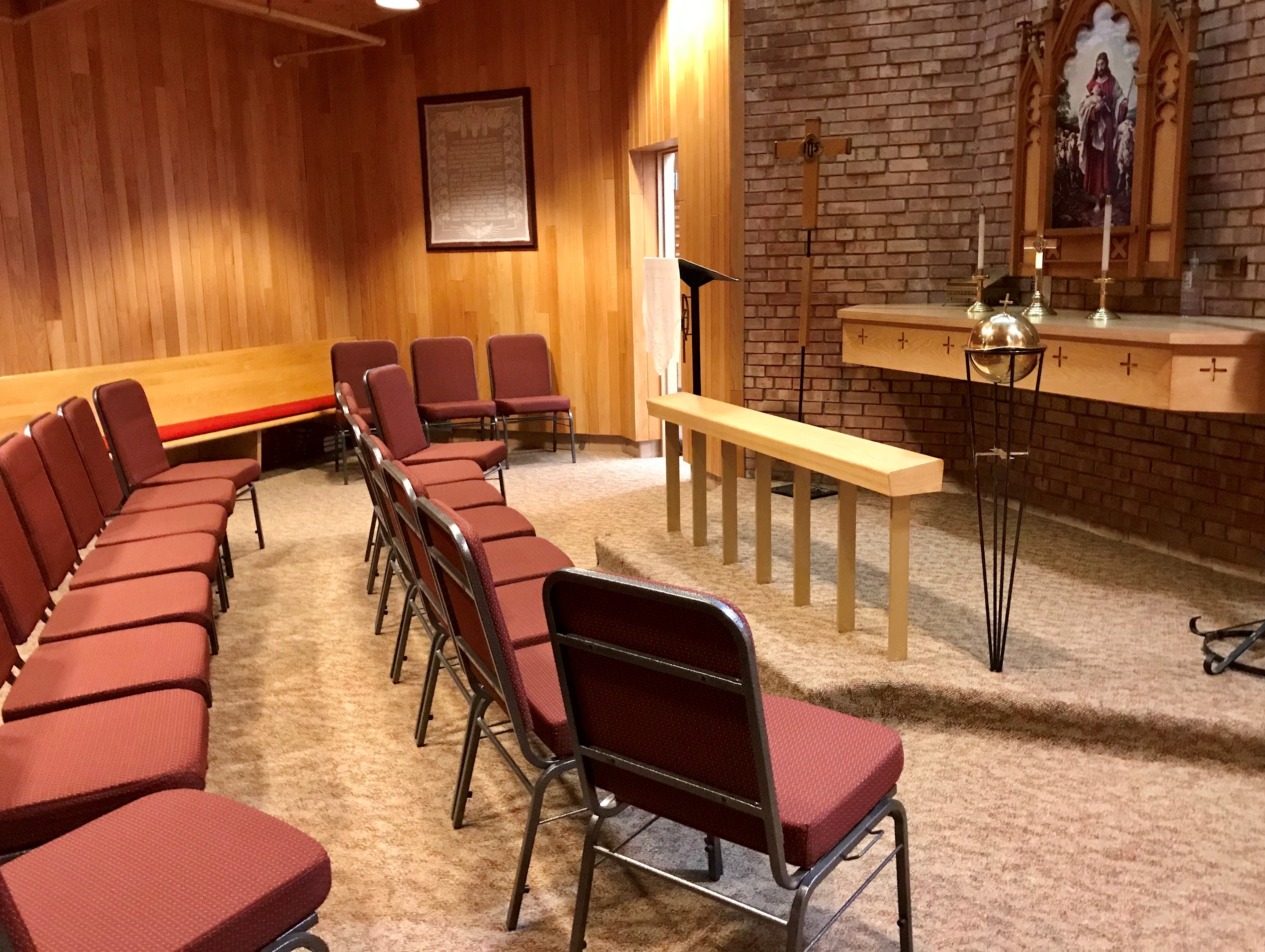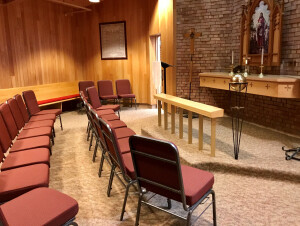 How does church building help the mission of Faith? What first impressions are we making to visitors?
These important questions helped shape decisions to upgrade various areas of our facility in the past months.
Our chapel has 30 new upholstered chairs. These will provide a more meditative space than the previous folding chairs.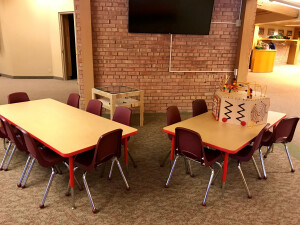 Our fellowship area has new chairs for children that match the adult chairs. We also added new toys in front of the TV where we live broadcast the worship service, providing a comfortable area for families with young children to participate in worship while letting their kids be kids. The new setup communicates, without words, that children and young families are welcome at Faith!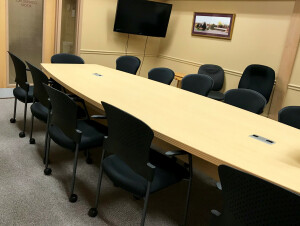 Our conference room has new carpet, table and chairs. This is a space where we welcome and meet new members, and want to put our best foot forward in creating a professional and inviting area.
Thank you for your gifts to our general ministry that made these updates possible!