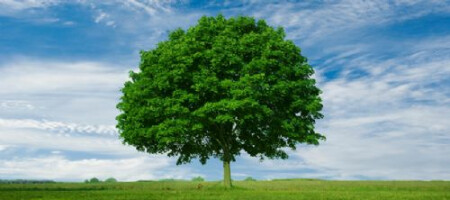 Thank you for your desire to support the mission & ministries of Faith through your financial stewardship.
A person's relationship to God is closely correlated to their money habits, particularly their choices about giving to the church. Money decisions are faith decisions. Jesus said, "For where your treasure is, there your heart will be also" (Matthew 6:21).
Ways to Give
Make a recurring or one-time gift using your bank account or credit/debit card. If you prefer, we can enroll you in Online Simply Giving. Contact the church office for details.
Online giving is a safe and easy way to support Faith Lutheran Church. You can schedule new gifts at any time and modify or cancel gifts prior to the date they are scheduled. You can also view your contribution history.
The most cost-efficient choice when giving online is to use your checking or savings account.
Venmo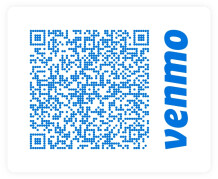 You can now give through Venmo! Scan the QR code or look up Faith through Venmo Charities: @FLFL1. Thanks so much for supporting the mission and ministry of Faith!
Cash or Check
Place offerings in the secure drop box outside the church office. You can also mail them to Faith Lutheran Church, 886 North Shore Drive, Forest Lake, MN 55025.
Securities
Appreciated securities (stocks, mutual funds, bonds) donated to Faith may provide significant tax benefits to the donor. Gifts of securities need additional time to process. To initiate a charitable gift transfer to Faith, you will provide your broker with our RBC DTC Number and Faith Lutheran account number. Contact the church office for more details. Also, it's important that you contact the church office before transferring securities as your donor information does NOT transfer through the DTC wiring system. This allows us to identify your gift and record it according to your wishes.
Programs that supplement Faith income
AmazonSmile is a simple and automatic way for you to support Faith every time you shop on Amazon.com, at no cost to you.
Thrivent Choice is a member advised charitable giving program.
Ways Faith Gives Back
Faith is one of 113 churches, mission starts and institutions in the St Paul Area Synod of the Evangelical Lutheran Church of America. Benevolence from Faith and other churches supports the synod mission of growing in faith and trusting in Jesus Christ. Living out our identity as Lutherans, we recognize we are grasped by grace and are free to devote our energy to being church in a way that is rooted in tradition and open to experimentation.
Children's Ministry and Confirmation Benevolence
We encourage our children and youth to practice financial stewardship by including them in decisions about where to give funds they donate. This may include organizations such as Feed My Starving Children, local pet shelters or World Vision.
General Benevolence
Reaching out to touch the lives of those in need of Christ's love is an honor and privilege. We are committed to maintaining an outward focus using a portion of all general gifts to Faith to bless those beyond our congregation through local, national and world-wide mission efforts.
Mission Grants
The Faith Mission Grant Program develops partnerships that serve others in our community. Projects help people outside the walls of Faith, are relationship and inspire others to serve in Christ's name. When Faith receives a planned legacy gift to the general operation of the church OR when Faith conducts a capital campaign, we tithe 10% to mission grants. Apply for a grant here.
Our Endowment Fund provides grants to outreach that enhances the charitable, educational and religious missions of the church. Grants are awarded to new ministries within Faith, community and state outreach, and missions of the ELCA in the USA and worldwide.
Special Fundraising
Groups within Faith may choose to raise funds for varied causes. This may include groups such as local food shelves, special needs of the school district, Lakes Center for Youth & Families and more.