This is what we care about. Impact of our gifts to general ministry
July - September, 2018
Young Families
9 youth and adults enjoyed a trip to the Boundary Waters Canoe Area, providing experience that allows them to witness about camp and mission trips to younger kids.
Started our 7th year of preschool partnership with Lake Area Discovery Center and are 94% full! Together we support parents and children in a creative environment that teaches Christian values.

Mothers of Preschools (MOPs) continues to unite women by the shared experience of motherhood at Faith. 40 moms gather at Faith twice per month to grow in faith and fellowship.
Christian Education
Senior Fellowship kicked off fall programming with a special guest appearance by Katie von Bora Luther (Martin Luther's wife!)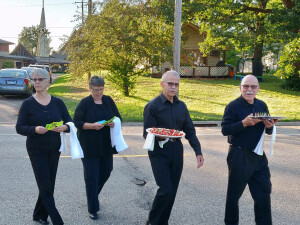 40 adults attended new Wednesday night Christian Education programming, Small Bites and Prayer Lab.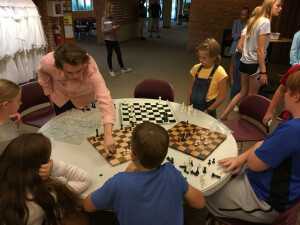 Launched new chess program on Wednesday nights, facilitating cross-generational community building.
128 children and youth and 28 volunteers are registered in Sunday School.
70 Confirmation students are learning about the Small Catechism.
40 students in 7-9th grade participated in a retreat at Camp Wapo that was partially led by the high school students!
Worship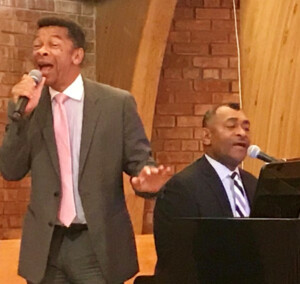 Rally Sunday, an energetic musical celebration of love and compassion, was led by talented local artists, JD and Fred Steele.
Our hymn bracket challenge provided a fun and engaging way for worshippers to choose our music each week from 16 hymns and 16 new and energetic praise songs.
Kicked off an Old Testament sermon series, relating familiar stories to contemporary issues ranging from deliverance to the #MeToo movement.
Welcomed 5 special guest speakers who spoke on a variety of topics from mission work in Japan to how we can all make disciples! This allowed Pastor John to take a vacation and focus on children and youth ministry.
Serving the Wider Community
Four spiritual entrepreneurs competed in Share Tank, Forest Lake's first ever community sharing competition! They pitched ideas to community leaders for grants ranging from $2,250 to $3,350.
Seven additional grants were awarded as part of our 2018 Mission Grant Program to support ministry in our community.
100 volunteers coordinated a rummage sale raising over $4,000 for our mission grant program.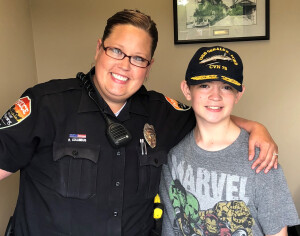 Worshippers were challenged to share $100 from Faith. They abundantly blessed our community in a variety of ways from creating welcome kits at the Hugo Family Shelter to buying snacks for the Wyoming Police Department at a Relay for Life event!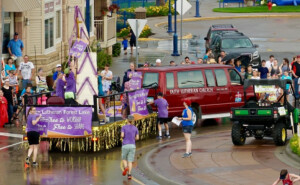 48 dedicated volunteers celebrated our freedom to worship and freedom to share by preparing and participating in our 4th of July float—through rain and stormy weather!
Made over 150 visits to the home-bound and hospitalized.