This is what we care about. Impact of your gifts to general ministry October - December, 2017
Young Families
Had our biggest Trunk or Treat and Spooky Music event ever with 28 trunks and 400 kids. Community involvement included trunks from the Forest Lake Police Department, Lakes Center for Youth and Families, Forest Lake Library and a Forest Lake school bus!
Partnered with Faith Lutheran's Discovery Center preschool to celebrate the season with the annual Advent Festival that included crafts and Grandma's Attic where children shopped for Christmas gifts.
Christian singers Rachel Kurtz and Agape led an awesome worship service / concert, O Holy Night, attended by 100 youth and adults from Faith and three other churches.
Prepared new job description for an Adult Ministry Coordinator.
Christian Education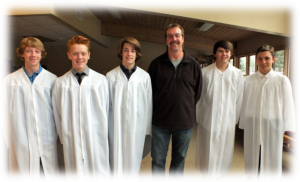 24 students affirmed their baptism and started their faith journeys as adult members of our community.
On-line Bible study focused on Old Testament stories of blessings with participants preparing for (and sometimes contributing to) Sunday's message.
Small groups including Mothers of Preschoolers, YogaDevotion, Women of Faith, a grief group, Monday night Bible study, and Old Guys continue to gather routinely for devotion, prayer, study, fellowship and discussion.
With a mission of providing quality music education in a safe and nurturing environment, Faith Music Academy continues to develop musical gifts of 50 students. 27 students participated in a November recital, one student was the lead and one participated in high school musicals, several are active in Youth Performing Arts and 1 student was even in the cast of A Christmas Carol at the Guthrie!
Worship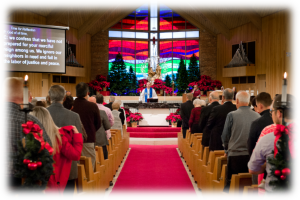 Tied our stewardship theme of "I AM" to the Old Testament readings and, starting in January, are seeing John's gospel tell about the ways Jesus is our I AM.
The Design Team enhanced the worship experience by progressively adding sanctuary decorations through Advent in December.
Christmas worship was a joyous occasion with over 1,100 worshippers celebrating the birth of our Lord and Savior.
Replaced folding chairs in the chapel with upholstered chairs, creating a more meditative space.
Serving the Wider Community
The Craft Fair provided a venue for 50 local vendors to share their talents with the community.
Served 487 people at the Scandinavian dinner in December and raised over $1,800 at the silent auction for youth mission trips.
Promoted wellness through Reach for the Stars Fitness for Seniors, blood pressure checks in the community, flu shots, and U-Care Mobile Dental Clinic for those with limited access to dental care.
In the past 3 months, Pastor John, Pastor Steve and Jean Peikert made over 150 visits to the homebound and hospitalized in addition to trained Befreinders who meet those in need.