Our gifts to general ministry most recently supported...
Welcoming All
Hosted Trunk or Treat, a favorite event of the wider community, with Spooky Music a Lutheran telling of the Halloween story.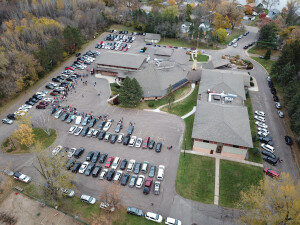 Our decorating team went above and beyond at Christmas, creating welcoming and stunning tableaus throughout the church, inspiring wonder and joy.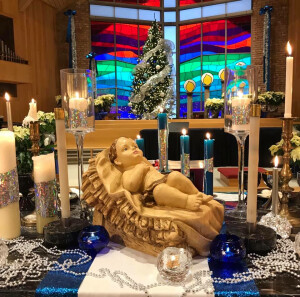 Welcomed 1,207 worshippers at 3 Christmas services, joyfully celebrating the birth of our Lord Jesus Christ.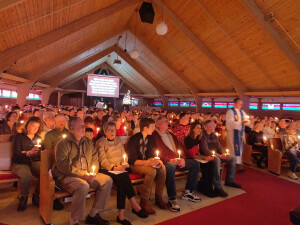 40 people engaged in homeless ministry study by discussing Welcome Homeless, One Man's Journey of Discovering the Meaning of Home.
Inspired by God
During our 5-week stewardship series, we explored the intersection between the readings in the narrative lectionary and how people of different generations respond to God's blessings in their lives.
Our entire congregation joined together in reading a chapter a day from the gospel of Luke starting on December 1 and finishing the final chapter on December 24, giving us a whole new understanding about why Christmas is so important to us.
"Old Guys" and "Women of Wisdom" continue to meet weekly for Bible study, and over the Christmas holidays made the bold move of meeting at the same time!
We hired Summer Schwintek as our Youth Ministry Coordinator, inviting our youth from 9th-12th grade to add depth to their faith.
Sent out to live our Faith
A newly formed group, Grandparents Parenting Support, began meeting monthly to provide networking and support to grandparents in our community who are raising (or helping to raise) their grandchildren.
The Faith Craft Fair provided a venue for 55 crafters from the community to sell their creations.
Our youth led Turkey Bingo, raising money for Make A Wish in honor of a friend who faced cancer treatment.
The "Looney Lutherans" event in early December provided holy laughter and fellowship while raising money for Senior Ministry Outreach.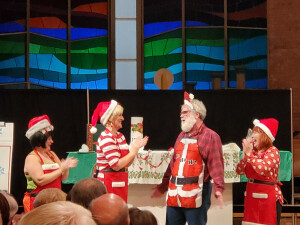 At the Advent Festival and Grandma's Attic, children from the community shopped for their families. Gifts, generously donated, were wrapped by Confirmation students, allowing them to serve and connect with others.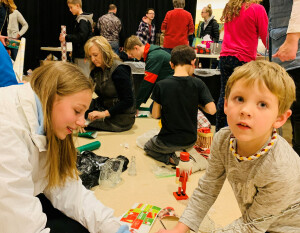 Children led worship on December 15, inviting all to come hear the story of "Gifts for Baby Jesus."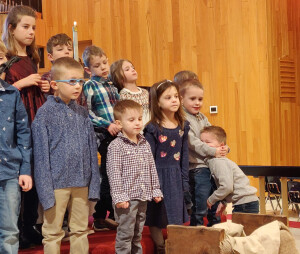 20 people reached out to chronically homeless neighbors in St. Paul, building relationships with open hearts.
The Faith community responded generously to appeals for ELCA World Hunger ($1,450) at a redesigned and meditative Thanksgiving Eve worship experience, and Community Helping Hand ($3,000).