Impact of our gifts to general ministry
April - June 2019
Welcoming All
Over 1,100 worshippers joined us at Faith and on-line to celebrate the glorious resurrection of our Lord Jesus Christ at 4 Easter worship services, including the return of a sunrise service.
Extended a job offer to Nate Bergengren-who joined Faith staff in July as Modern Worship Arts Director and Small Groups Leader.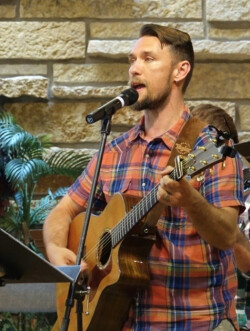 28 children graduated from KinderStart to Kindergarten and 28 more graduated from Preschool to the Discovery classroom. Our preschool partnership with Lake Area Discovery Center is flourishing and we are over 90% full for this coming school year!
An average of 20 kids each week started attending YMCA Summer Power, a flexible full-day enrichment program hosted at Faith focusing on youth development, healthy living and social responsibility.
4 contractors repaired leaks in the bell tower, allowing us to welcome all to a drip-free narthex.
Inspired by God
During Holy Week, 27 children received their First Holy Communion on Maundy Thursday and 7 candles were gradually extinguished at Good Friday Tenebrae (shadows) services, inviting us to contemplate the suffering and death of the Messiah in a powerful communal lament.
Easter hospitality was a God-inspired collaboration between our Design Team, Prayer Lab, Sunday School Children, Lake Area Discovery Center Children and our kitchen volunteers.
115 children attended Vacation Bible School and learned about community unity. 22 volunteers helped daily, 10 families provided lunches for the counselors and 4 families invited the counselors into their homes for supper.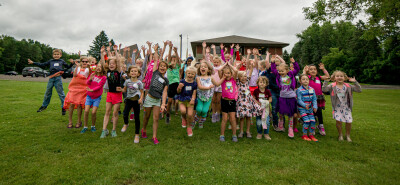 28 children attended the first day of summer Sunday school!
This summer, 3 different Bible study groups prepare each week and the 12 week Sunday sermon series challenges us to collectively reflect on the stories and characteristics of the followers of Jesus.
Sent out to live our Faith
160 from Faith wrote 347 "sticky notes" at our Mission Engagement Event, identifying tangible ways we can live out our mission: Led by the Spirit to share God's grace.
New leadership teams are forming around Creation Care and Veteran's Ministry. We are exploring edgy new approaches to ministry including the possibility of inviting a tiny home community to Faith to address chronic homelessness for veterans and others.
8 areas churches and community leaders, along with Faith, turned to God in prayer and meditation at the National Day of Prayer event held at the American Legion in Forest Lake.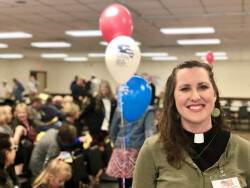 25 people attended Discover Your Spiritual Gifts classes in June, learning about how God gifts us and what our individual spiritual gifts are.
100 community members displayed "Love Thy Neighbor, No Exceptions" yard signs throughout Forest Lake, spreading a message of valuing one another.
Pastor John preached on Matthew 25 as the Under Cover Boss highlighting how so many at Faith live out their faith on a daily basis with acts of generosity and service.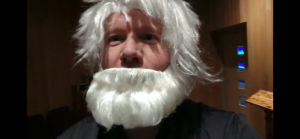 17 Faith volunteers served at the Hugo Family Shelter.
13 youth and Confirmation guides painted 16 murals, sharing God's grace with all who use the East Stairs.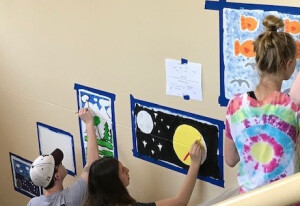 9 Faith representatives packed Feed My Starving Children Meals at the Hosanna mobile pack event.