This is what we care about. Impact of our gifts to general ministry
January - April 1, 2018
Young Families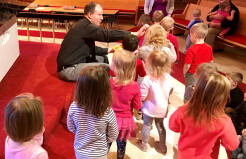 Special children worship services included Ash Wednesday and Easter mini-chapel for our preschool friends and a daytime Good Friday children focused worship.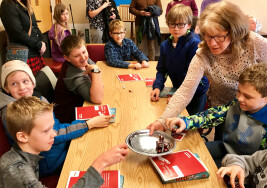 26 children prepared for First Communion on Holy Thursday with 4 special classes including painting keepsake chalices and sampling unconsecrated wine and bread.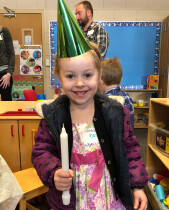 Recognized those baptized in the last 3 years during worship followed by our first ever Baptism Birthday Party in January!
Served 386 Wednesday night dinners, providing convenient opportunity for fellowship for all ages.
Christian Education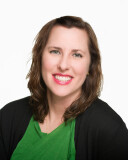 Welcomed Deacon Nina Joygaard to the Faith staff, who will connect adult congregation members with fellowship and volunteer service opportunities, matching gifts and interests with needs.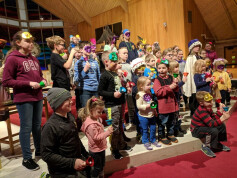 Hundreds learned why Christians celebrate Mardi Gras and how it connects Epiphany to Ash Wednesday with a inter-generational fellowship and worship event on February 9th.
On-line Bible study focused on the Gospel of John and how it impacts the way we live.
Worship
We are reading the Gospel of John. During Lent the "Holy Week" passages included stories that usually aren't heard on Sunday, like the foot washing and Peter's denial.
On Easter over 1,000 worshippers celebrated the resurrection with special music, a labyrinth reflection garden, and special treats.
Pastor John and Pastor Steve led 19 worship services at Birchwood, Kilkenny, Meadows, Parmly, Keystone and Cherrywood Senior Living Centers, bringing God's redeeming word to the homebound.
Serving the Wider Community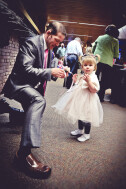 Events for the wider community included the Father Daughter Ball, Goat Yoga to support farming development in Tanzania, collecting donations for local food shelves through "Souper Bowl" and "Rangers Supporting Rangers."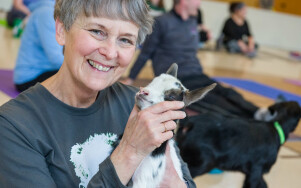 Stewardship of our building included hosting groups such Boy Scouts, U-Care Dental, an organic food buying co-op, homeschool groups, and Early Childhood Family Education.
Promoted wellness through parish nurse blood pressure checks, Zumba, YogaDevotion and Reach for the Stars fitness for seniors.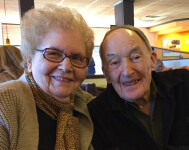 Made over 150 visits to the homebound and hospitalized.