Impact of our gifts to general ministry
January - March 2019
Welcoming All
Adopted a new welcoming logo at our annual meeting in January.
Two senior fellowship events provided a special opportunity for all to join together as a caring community. In February those attending signed Valentine cards for homebound members.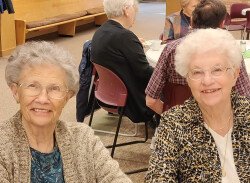 Our Mardi Gras celebration in February helped all ages learn how Mardi Gras relates to Epiphany.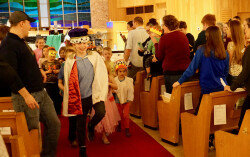 Five daytime Lent services and lunches were a wonderful opportunity for fellowship.
Hosted 10 baptisms, 2 weddings and 5 funerals, providing grace, hospitality and flexibility in meeting the needs of families.
Inspired by God
Passed a balanced budget at our annual meeting.
Joined voices at 5 Lenten Wednesday evening services using the Holden Evening Prayer, a lovely and inclusive musical prayer.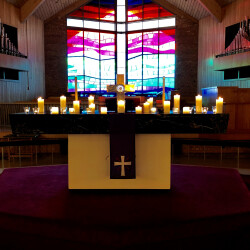 Using the Wholeness Wheel, during lent we explored life choices that affect our spiritual well-being.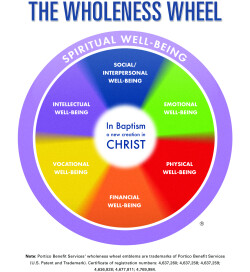 70 children attended weekly Sunday School exploring stories of the New Testament
48 Confirmation students studied the Lord's Prayer and the stations of the cross.
40 members of on-line and other Bible Study groups read through the book of Matthew, exploring the identity of Matthew's audience, and wrestling with why he includes stuff that other gospel writers do not.
Sent out to live our Faith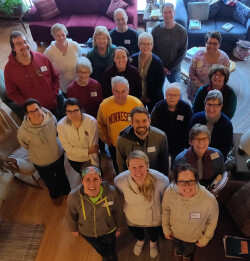 21 people attended a Discover Your Spiritual Gifts Retreat in January, learning about how God gifts us and what their individual spiritual gifts are.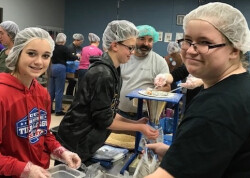 72 Faith members ranging from Kindergarten and up packed 34,344 meals at Feed My Starving Children in Coon Rapids in January.
Hosted the play, "What Guys Really Want," helping to redefine masculinity in our society.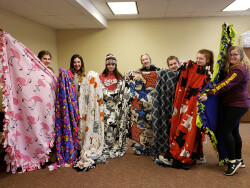 Confirmation students completed a variety of service projects in our community including making blankets for Children's Hospital in St. Paul.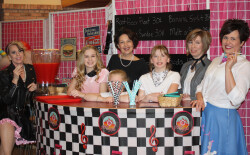 Father daughter ball "Fabulous Fifties," is a terrific way for Fathers and father figures in our community to build strong relationships with their daughters.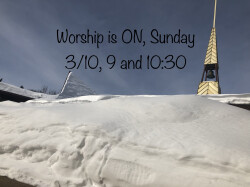 Livestream and radio broadcast (and a special remote worship recorded for YouTube before the March blizzard) allowed those who were stuck at home due to ice and snow and the homebound to engage in Sunday morning and Wednesday night lent services.
Supported Minnesota FoodShare, in partnership with Lakes Area Discovery Center (LADC) and Lakes International Language Academy (LILA). Collected 936 pounds of food and $2,486 for local food shelves.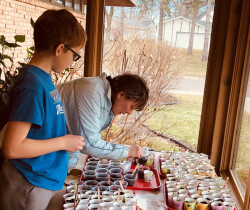 Sunday School children planted and tended 300 plants to use with church Easter décor and to provide gifts for congregational members and visitors on Easter morning.