How is stewardship a measurement of your heart?
Faith voices across generations are answering that question by answering these questions:
Why is Faith Lutheran important to you (and your family)?
How have you served at Faith (or elsewhere) in the past? Where do you see opportunities to serve in the future?
What gives you hope for the next generations at Faith?
I believe that the most important thing we can do as a faith community is to be disciples of Christ by serving others. That's what inspires me. I get inspired when I see people of all ages willing to be a disciple of Christ by serving others.
It's important to me that Faith encourages my kids in their spiritual growth—I want them to know that they matter and the service they do is making a difference. They aren't the future of the church—they ARE the church.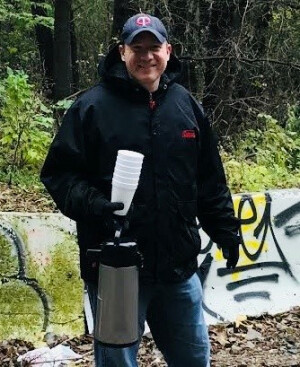 I recently had the privilege to serve in the homeless ministry of Walking With a Purpose alongside other Faith members. What an eye-opening experience to wake up that morning checking the temps and hoping it wouldn't be raining outside, and then realizing that I was about to meet people in their "homes". Outside.
I have hope that, no matter what happens with Faith and our discernment of direct housing for those who've lived in chronic homelessness, especially veterans, that more of us will be changed by the experience of seeing Christ in the eyes of a stranger. There is something truly transformational about that calling.
As you reflect and pray this year about how you will financially give back to God, remember that each family in our church is doing the same thing. We are part of Faith because we see how God is using our church to make a difference through our service, fellowship, and giving.
Thank you for your leadership at Faith and for your continued spiritual growth and formation. It's a blessing to serve in ministry as your brother in Christ; you fill me with hope!
Pastor John